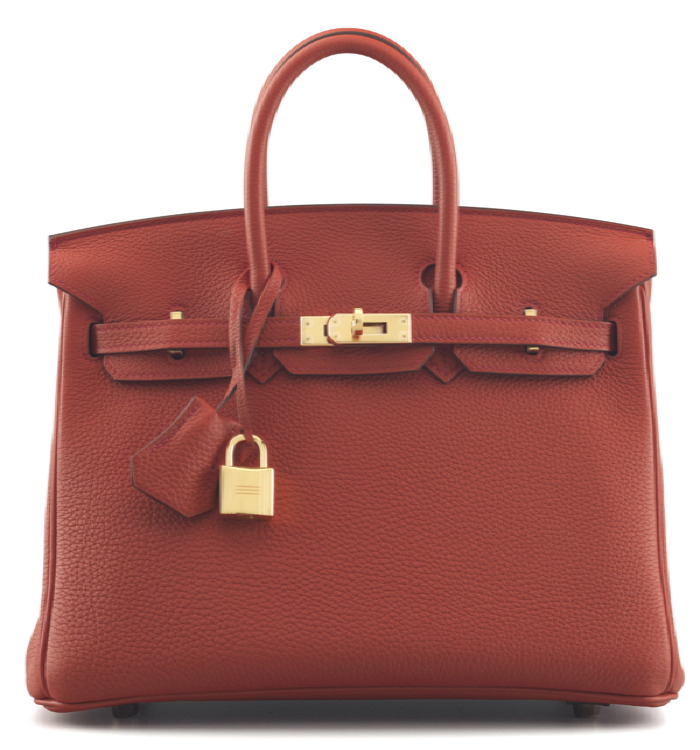 Who knew you could make money from a shopping splurge? You can If you buy the right handbag and may even see its price soar in value well beyond what you paid for it. Handbags and accessories have become great investments, appreciating some years at faster rates than many blue-chip stocks. Baghunter reported that certain Chanel bags have increased in value by more than 50 percent since 2010. So with the Christies Handbag and Accessories auction kicking off on Tuesday, September 13th (go to www.christies.com/handbagsonline; the sale runs through the 22nd), we wanted to get an insider's take on the trend and turned to their expert Rachel Koffsky about buying investment-grade handbags either in both the primary (retail) and secondary (auction) markets. (The upcoming Christie's auction will have over 100 lots and will include iconic Hermès and Chanel models and Louis Vuitton travel pieces. Estimates range from under $500 to the six figures.)
Which brands have recently been selling best at auction?
At Christie's, bags crafted by Hermès make up the majority of our auctions. After Hermès, the brands that sell the strongest are Chanel and Louis Vuitton, followed by other high-end designers such as Bottega Veneta, Valentino, Gucci and Fendi.
Within those labels which style of handbag appreciates the most?
The classic models that have been staples within the brand's handbag collection for many years, sometimes even decades. For Hermès, those styles would be the Birkin, the Kelly and the Constance. From Chanel, the Classic Flap Bag holds its value the most of any style. Other collectible models are the Boy Bag, and the Shopper Totes. We advise our clients to stay away from über-trendy models that will inevitably become passé within a few months.
What about color, particularly with an Hermes bag?
When buying an Hermès, it's important to consider both material and color. The brand is known for signature shades, with more than 100 available to choose from. Reds — whether fiery, bright or deep-blood tones — have become legendary; blues are available as rich turquoise, deep-blue marines, or soft sky; pinks range from shocking to the shade of a light lipstick; greens come in olive or rich chlorophyll shades, such as 'vert céladon'. Then, of course, there's the 'So Black', on which everything, from the leather to the handles and lining is a deep noir.
Is it possible for an owner to sell a top brand handbag for more than she paid?
It is possible. When purchasing a trendy it-bag on the primariy market, it can be tempting to see these sold-out styles on various secondary market platforms for more than retail and assume that you are making a smart, long-term investment. However, there is a short window where these it-bags can command such resale mark-ups. The tried and true Hermès Birkin and Kelly, and the Chanel Flap Bag are the only pieces that have consistently gone up in value on the secondary market over the past ten-plus years when compared to the original retail price.
Which label do you see appreciating the most in the next year?
I expect to see a continuation of the current trends, and a strong return on Chanel and Hermès bags. Many Christie's clients are currently investing in handbags. It is definitely a buyer's market right now, and a great time to purchase these collectible pieces.
How do you recommend owners maintain the quality of their premium bags?
One of the greatest factors in handbag resale value is condition. It is very important to be careful and gentle when using any handbag that you may one day resell, or even just hope to use for a long time! Do not use your special pieces in inclement weather, or when wearing a new pair of jeans that may rub off on light leather. Wipe the exterior and interior gently after use. You can use a lint-roller if there is any dirt inside the bag. Stuff it with acid-free tissue paper and store it standing up inside the dustcover that came with the bag, or a pillow case.