Healdsburg, a small town with big-city acumen, is a charming respite in northern Sonoma County, with great food, superb wine, memorable vintage architecture and boutiques, and lovely hotels. Drive up from the city and spend a long weekend to refresh and reset.
HOTEL LES MARS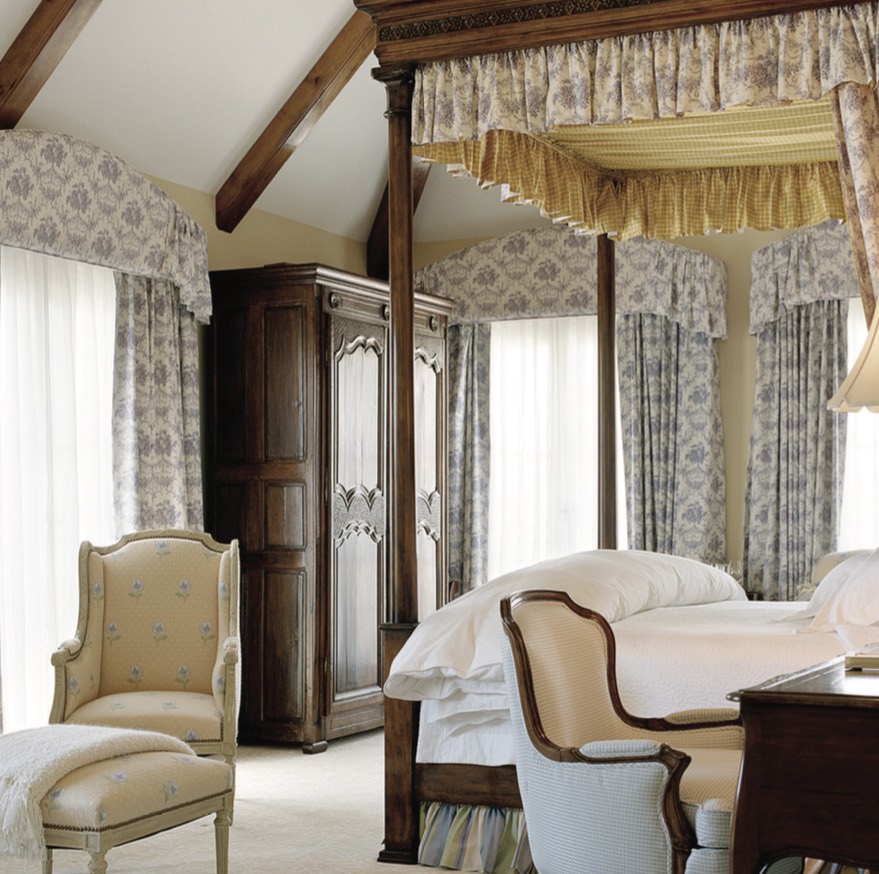 Photo Credit: Hotel Les Mars
Book at least two nights at Hotel Les Mars, a 16-room Relais & Chateaux property just off Healdsburg Square. Walk into the charming hotel and it's as if you've stepped back in time to a mansion in the French countryside. Elaborate tapestries cover the walls, a book-filled library is located directly next to the lobby, and a grand staircase winds up to the second and third oors. Rooms are lled with exceptional 17th and 18th-century antiques, like massive wooden armoires, stately four-poster king-size beds, and unique replaces. The marble bathroom has a large and luxurious hydrotherapy jet, soaking tub, and an assortment of aromatherapy salts. One great thing about the hotel: It's just off Healdsburg Square and within walking distance to a slew of restaurants, bars, boutiques, and galleries.
27 NORTH STREET, HEALDSBURG
(707) 433-42111
THE SPA HOTEL HEALDSBURG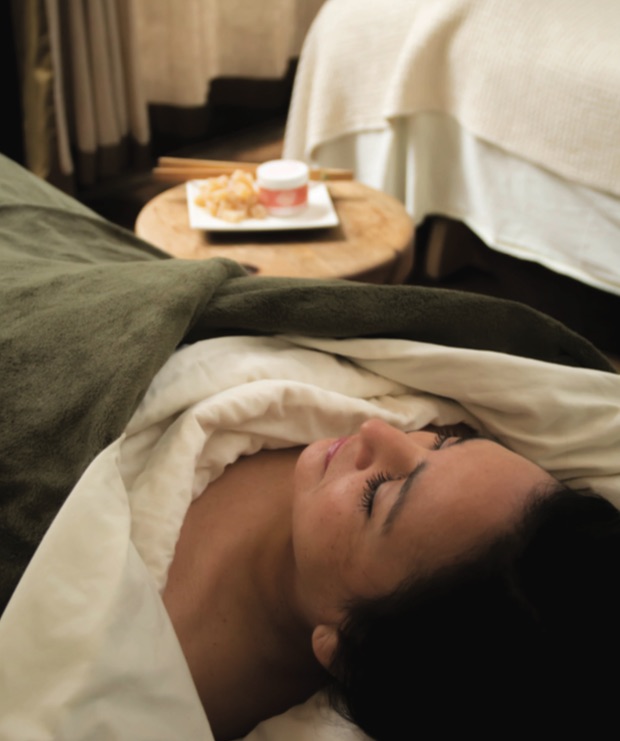 Photo Credit: Samantha Boissonault
Before you head back home, make sure you're totally at ease by preparing with a treatment at the Spa Hotel Healdsburg. The serene spa offers everything from a head-to-toe facial that uses heated hydration to a hot stone massage with warm polished basalt stones. Get a Meyer lemon and sage purifying body polish and herbal wrap or a manicure and pedicure that includes an aromatic hand and foot mineral soak plus exfoliation. There is also a garden patio, a jacuzzi, and access to the hotel's swimming pool, which is nestled into an olive grove.
25 MATHESON STREET, HEALDSBURG
(707) 431-2800
VALETTE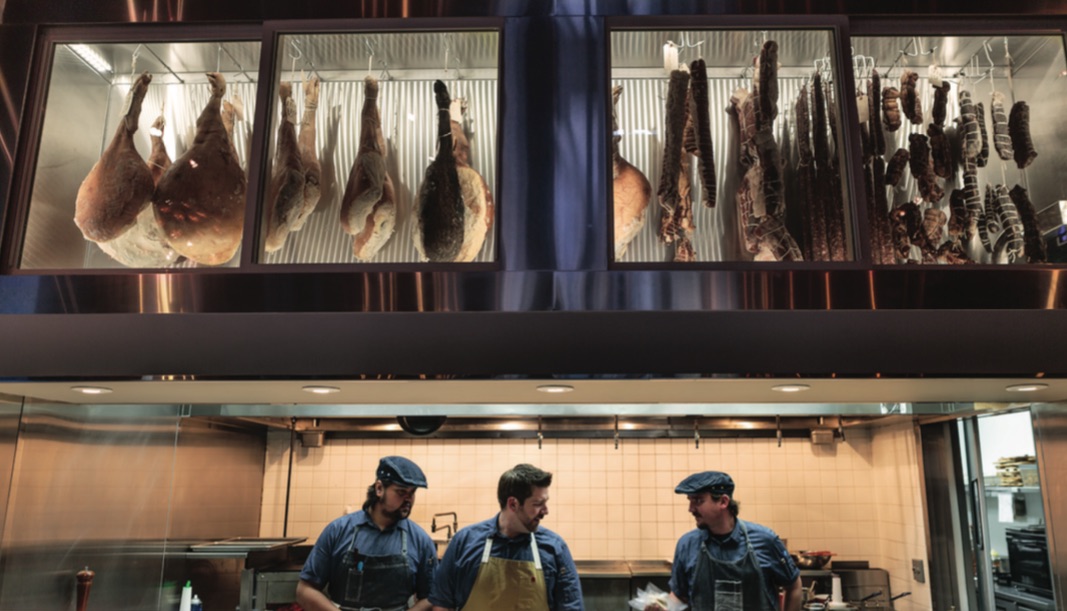 Photo Credit: Kim Carrol
For dinner, a reservation at Valette is a must. The upscale eatery is from brothers Dustin Valette and Aaron Garzini. Valette is the chef, while Garzini runs the front of the house. Together they have more than 47 years of restaurant experience, and they shine brightly at this establishment. The decor is rustic wine-country chic, with cement walls, intimate wooden tables, a white leather banquette, a cozy chestnut bar, and an exposed-beam ceiling. The kitchen is partially open, allowing patrons a glimpse of aging ham legs and other types of house-made charcuterie on display. The food is classic, light California cuisine. You'll want to sample the to-die-for scallops in a puff pastry crust: The decadent Day Boat Scallops en Croûte is a puff pastry opus with fresh scallops, wild fennel pollen, shaved fennel, American caviar, and a luscious champagne beurre blanc. The Local Healdsburg Lamb Duo is a playful take on two preparations—grilled T-bone and smoked "bacon"—served in a BBQ beurre blanc with a serving of kohlrabi slaw. The wine list here is a treasure, so much so that Wine Enthusiast magazine named the place to its 100 Best Wine Restaurants of 2015.
344 CENTER STREET, HEALDSBURG
(707) 473-0946
SHED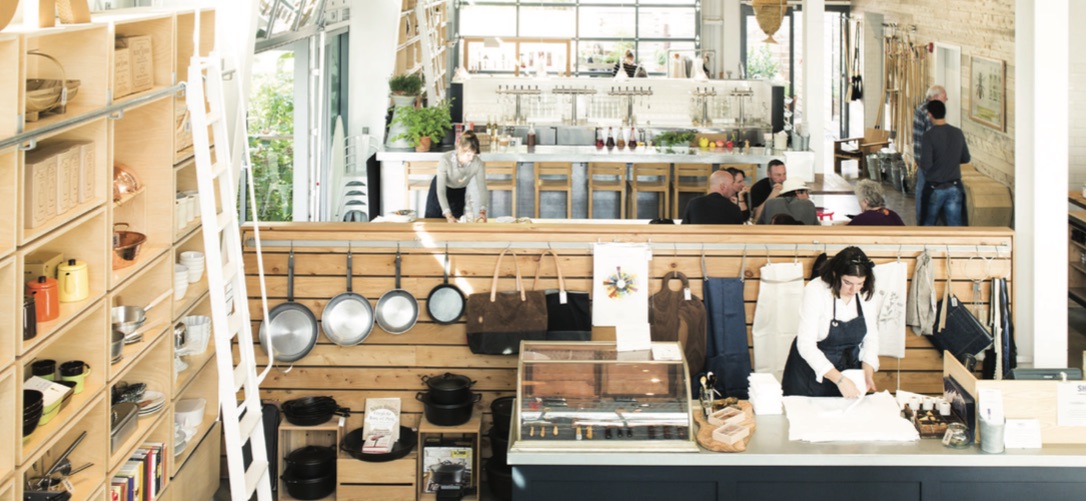 Photo Credit: Eric Wolfinger
When you're hungry for breakfast, walk over to Shed, which is an amazing food emporium next to Les Mars. Shed's all-day café, manned by chef Perry Ho man, has an assortment of satisfying breakfast treats, including homemade granola with local fruit; baked lemon ricotta pancake with cane syrup and whipped cream; and eggs on levain toast with dried oregano, mushrooms, and balsamic vinegar. There is also a coffee bar, a kombucha bar, pastries, wine, speciality pantry items, local cheese and meats, and sophisticated home decorating goods. Take a moment to browse the shelves for gift sets and carefully curated items. Shed is your one-stop shop to stock up for spectacular picnics, culinary creations, or thoughtful gifts.
25 North Street, HEALDSBURG
(707) 431-7433
FRANCIS FORD COPPOLA WINERY POOLS
Photo Credit: Chad Keig
Drop off your culinary and drink treasures at Les Mars, then grab your bikini and a straw hat. It's time to spend a restful day in the sun relaxing by the pool at Francis Ford Coppola Winery. Two inviting turquoise pools are surrounded by plush lounges and private cabanas. Take a tour of the winery, then pull up a chair by the pool. The Pool Café serves up delectable Italian-inspired fare including pizzas, salads, panini, and gelato. Why not indulge in these at a leisurely alfresco lunch? There is full bar service, so if you're in the mood for a piña colada, go ahead and order one…or a few for you and your friends. Or sip the winery's So a Blanc de Blanc sparkler, the Diamond Sauvignon Blanc, or the Reserve Viognier.
300 VIA ARCHIMEDES, GEYSERVILLE
(707) 857-1471
GARY FARRELL VINEYARDS & WINERY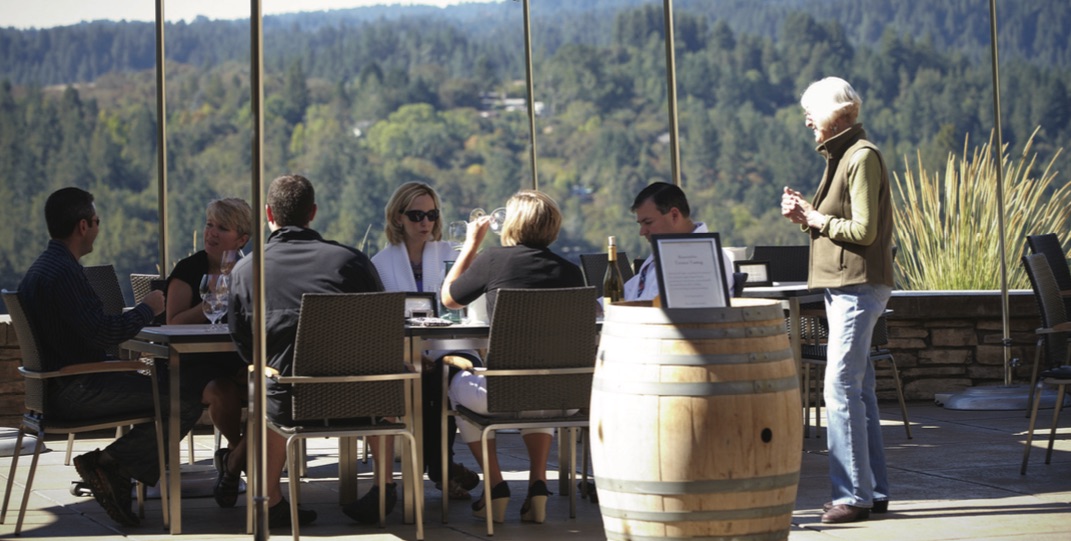 No trip to wine country is complete without stopping at one of the area's top wineries. We recommend Gary Farrell Winery, which is perched on a hillside with panoramic views of the forested Russian River Valley. The winery is run by the Vincraft Group, a dream team of industry insiders including Bill Price, Pete Scott, and Walt Klenz. Winemaker Theresa Heredia specializes in making small-lot, single-vineyard Pinot Noir and Chardonnay. Her award-winning reds are renowned and luscious, with bouquets of black cherry and berries and seductive notes of sandalwood and spice. Heredia's whites are swoon-worthy, full-bodied, citrus-forward Chardonnays fermented in French oak barrels. If you want to make a day of tasting, take advantage of Gary Ferrell's relationship with partner vineyards, DaVero Farms & Winery and Lancaster Estate. For a tour that allows you to visit all three tasting rooms, sign up for the Sonoma County Three Valley Adventure and experience the best of the Russian River, Dry Creek, and Alexander valleys. We'll toast to that!
10701 Westside Road, Healdsburg
(707) 473-2909
Subscribe to discover the best kept secrets in your city