RAY & SHANNON ALLEN
CATEGORY: PHILANTHROPISTS, RESTAURATEUR, ATHLETICST
COMPANY: GROWN
INDUSTRY: BASKETBALL
WHAT MAKES THEM HAUTE
The former Miami Heat player starred in Spike Lee's award- winning He Got Game; played for the Heat, Boston Celtics, Seattle SuperSonics and Milwaukee Bucks and took home Olympic gold for Team USA in 2000. He led the Miami Heat to win the Championships in 2013 and is now working with UConn in the search for an athletic director. His wife Shannon is the executive producer and star of The Pre-Game Meal, a cooking/ lifestyle TV show. Together, she and the semi-retired ball-player have raised millions of dollars to fight and raise awareness for type 1 diabetes in honor of their son, Walker, who was diagnosed at 17 months old. They hope to inspire people to eat better and live healthier with their brand-new organic fast-food concept, Grown, in South Miami.
MICKY & MADELEINE ARISON
CATEGORY: BILLIONAIRES
COMPANY: CARNIVAL CORPORATION, MIAMI HEAT
INDUSTRY: CRUISE
WHAT MAKES THEM HAUTE
Micky Arison weighs in as Florida's wealthiest resident with an estimated worth of $7.8 billion. The Carnival Corporation chairman and CEO operates 11 different cruise lines, including luxury lines Seabourn and Holland America. He is also managing general partner of the Miami Heat. In 2014, Arison reached a deal with the city of Miami keeping the Heat in the American Airlines Arena through 2035.
THE ARDID FAMILY
CATEGORY: DEVELOPERS
COMPANY: KEY INTERNATIONAL
INDUSTRY: REAL ESTATE
WHAT MAKES THEM HAUTE
The Ardid family owns Key International, a world-class real estate investment and development company. The family at the company includes co-presidents Diego and Inigo Ardid and CEO/founder José Ardid. Key International focuses primarily on high-end commercial and luxury residential properties including condominiums, hotels, residential rentals, offices, and retail properties. Key International's high-profile projects include the development of such sought after addresses as 400 Sunny Isles, 1010 Brickell and the $250 Million expansion and restoration of the world-famous Eden Roc Miami Beach.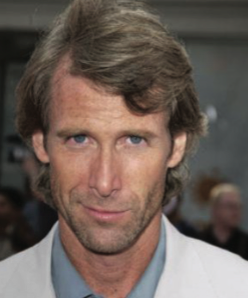 MICHAEL BAY
CATEGORY: ENTERTAINERS
COMPANY: BAY FILMS
INDUSTRY: FILM
WHAT MAKES HIM HAUTE
He is one of Hollywood's most bankable directors, with blockbuster credits including the Transformers franchise, Pearl Harbor, Armageddon and The Rock – plus Bad Boys, Bad Boys II and Pain & Gain – all of which were filmed in Miami. Bay's latest, 13 Hours: The Secret Soldiers of Benghazi, is the true story of elite ex-military operators who fought back when terrorists attacked a U.S. diplomatic compound on September 11, 2012. His two production companies have earned sales surpassing $7 billion globally. The Bay-produced Teenage Mutant Ninja Turtles 2 opens this June. The Hollywood power player uses his primary residence on North Bay Road in Miami Beach as his East Coast office, and as a sanctuary from the grind of the entertainment industry.
MEHMET BAYRAKTAR
CATEGORY: DEVELOPERS
COMPANY: FLAGSTONE PROPERTY GROUP
INDUSTRY: REAL ESTATE
WHAT MAKES HIM HAUTE
Mehmet Bayraktar is the founder and CEO of Flagstone Property Group, the real estate development group behind new Miami hotspot, Island Gardens Deep Harbour. The superyacht marina located on Watson Island is the first in North America to accommodate superyachts up to 550 feet, and also houses The Deck at Island Gardens, a dining and entertainment spot that has attracted celebrities and Miami's elite to frequent since its opening in 2016. In addition to being a leader in South Florida's yachting industry, Bayraktar is also a prominent community leader, as he is on the advisory board at the Wolfsonian Florida International University and the University of Miami Real Estate School for the Master of Real Estate Development + Urbanism program.
DAN & TRISH BELL
CATEGORY: PHILANTHROPISTS
COMPANY: KOS PHARMACEUTICALS
INDUSTRY: PHARMACEUTICALS
WHAT MAKES THEM HAUTE
Miami-Dade's Philanthropists of the Year in 2010, the couple serves together as co-chairs emeritus of the Patricia and Phillip Frost Museum of Science, where for the past 12 years they have led the effort to establish the new museum. They serve on the board of trustees of the Florida United Methodist Children's Home and are the principal advisors and financial supporters of Branches. Trish is chair emeritus of the board of trustees of Chapman Partnership, one of the nation's most effective organizations for assisting the homeless. The Bells provide substantial philanthropic support to these organizations as well as to the American Red Cross, YMCA of Greater Miami, Camillus House, Fairchild Gardens, Vizcaya, Miami Lighthouse for the Blind and many more. Dan Bell retired as president and CEO of Kos Pharmaceuticals, a company he co-founded, in 2006.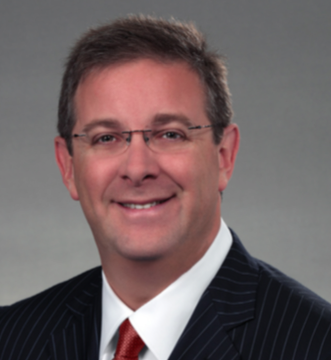 MARC BELL
CATEGORY: ENTREPRENEURS
COMPANY: MARC BELL CAPITAL
INDUSTRY: FINANCE/TECHNOLOGY/THEATER
WHAT MAKES HIM HAUTE
Marc is the consummate entrepreneur whose career started in the 90s with his first company, Globix: The Global Internet Exchange, which owned 28,000 miles of fiber globally. Today, his firm has investments in more than 160 companies including fashion watch sensation KYBOE!, Nano-satellite pioneer Terran Orbital, and mortgage powerhouse Armour Residential REIT, which has more than $10 billion in assets. Marc is also one of Broadway's most successful producers where he has won two Tony Awards, one for Best Musical, Jersey Boys and Best Play, August: Osage County. Marc sits on the board of trustees for New York University, Boca Raton Museum of Art and SOS Children's Villages.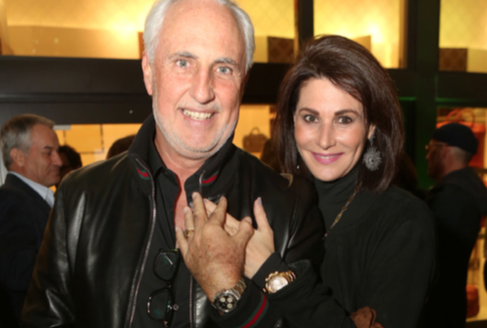 CHRISTIAN DE BERDOUARE & JENNIFER VALOPPI
CATEGORY: POWER COUPLE, ENTREPRENEURS
COMPANY: RESTAURANT
INDUSTRY: CHICKEN KITCHEN
WHAT MAKES THEM HAUTE
Christian has made the Chop-Chop a cult favorite at the chain of Chicken Kitchen restaurants he owns, while Jennifer, a veteran television journalist from Miami, New York and L.A., works to break the negative cycles of at-risk girls through her Women of Tomorrow Mentor & Scholarship Program. Together they've built the just-completed contemporary Mega Mansion on North Bay Road, complete with a rooftop pool and 9 foot by 5 foot bathtub carved out of a single block of statuario marble, now on the market for $37 million. They are also producing a documentary on another of their North Bay properties, once owned by Pablo Escobar, complete with a treasure hunt and discovery of a hidden safe that remains unopened to date.
CATEGORY: POWER COUPLES
COMPANY: BERKOWITZ DEVELOPMENT GROUP
INDUSTRY: RETAIL DEVELOPMENT
WHAT MAKES THEM HAUTE
He is president and founder of Berkowitz Development Group, one of the premier
retail development companies in South Florida, lauded for constructing award-winning buildings. He is currently working on SkyRise Miami, an iconic 1,000-foot entertainment/ amusement tower that promises to be a Miami landmark. His wife, Yolanda, is known for her community involvement as a board member for organizations including Voices For Children Foundation, United Way of Miami-Dade and as a sponsor for and past chair of the United Way Mayor's Ball and the Miami Children's Museum annual gala. Jeff also serves as chairman of the museum's board.
ROY & LEA BLACK
CATEGORY: POWER COUPLES
COMPANY: BLACK, SREBNICK, KORNSPAN & STUMPF, P.A.
INDUSTRY: LAW/PHILANTHROPY
WHAT MAKES THEM HAUTE
He made a name for himself as one of the best civil and criminal defense lawyers in the country, representing superstar athletes, political pundits and Hollywood celebrities. She is a powerhouse fundraiser for at-risk youth and a businesswoman in her own right with a book, skincare, handbag and jewelry line on leablack.com. The couple also hosts the Blacks' Annual Gala to raise money for the Consequences charity program. Together they have raised well over $12 million for the cause, which strives for social justice for underprivileged youth.
WAYNE BOICH
CATEGORY: ENTREPRENEURS
COMPANY: BOICH GROUP
INDUSTRY: MINING
WHAT MAKES HIM HAUTE
Wayne Boich is chairman and CEO of the Boich Group of companies. Mr. Boich joined the company in 1999 and worked in all facets of the company before becoming CEO in 2005. Under Mr. Boich's leadership, the company has grown significantly and into the international market with the acquisition of Signal Peak Energy in July 2008. Signal Peak is one of the largest underground coal mines in the world. Mr. Boich has also significantly diversified Boich Companies over the past several years. Most notably Mr. Boich has developed a robust real estate portfolio throughout the United States with actively managed assets in Florida and Texas. Mr. Boich is also an investor in a wide range of businesses from financial services to telecom. Mr. Boich and his wife, Cynthia, live in Miami Beach with their daughter. They are very active in many philanthropic organizations both in Florida and throughout the country.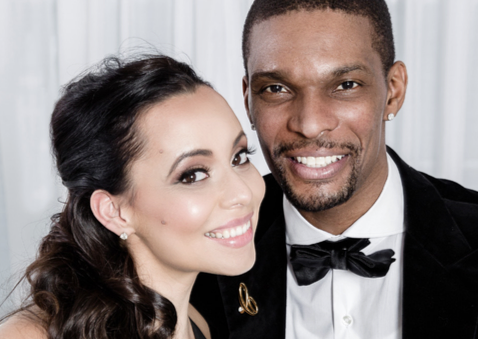 CHRIS & ADRIENNE BOSH
CATEGORY: ATHLETES/POWER COUPLES
COMPANY: MIAMI HEAT
INDUSTRY: BASKETBALL
WHAT MAKES THEM HAUTE
Chris Bosh helped lead the Miami Heat to two consecutive NBA Championships in 2012 and 2013. His honors include 11-time NBA All-star, All-NBA second team honors, all-rookie first team honors and a 2008 Olympic gold medal. Chris and his wife, Adrienne, oversee a nonprofit organization, Team Tomorrow Inc., which focuses on Miami-based initiatives to better the community. In 2014, Chris added designer to his resumé with the launch of Mr. Nice Tie. Adrienne is an entrepreneur with Sparkle + Shine Darling, a unique retail destination and event venue off Lincoln Road that doubles as a haven for women by hosting events that foster a female community of positivity and support. She is also a Haute Ambassador for Haute Living, offering up tips for entertaining.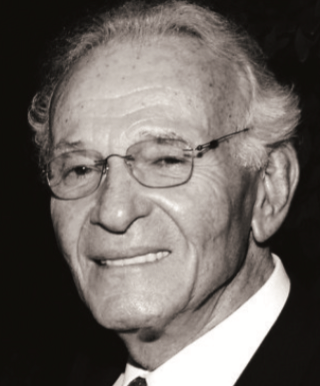 NORMAN BRAMAN
CATEGORY: BILLIONAIRES
COMPANY: BRAMAN ENTERPRISES
INDUSTRY: AUTOMOBILE
WHAT MAKES HIM HAUTE
Braman Motors is where many of the Haute 100-listers turn to purchase their luxury rides, such as Bentleys, Rolls-Royces, Bugattis, BMWs, Minis and Cadillacs. Braman not only owns 23 auto dealerships in Florida and Colorado, but he is also an avid art collector. His portfolio of works by Picasso, Jasper Johns, Andy Warhol and other acclaimed artists helped propel him to billionaire status in 2008. He and his wife, Irma, are funding the new Institute of Contemporary Art in the Design District.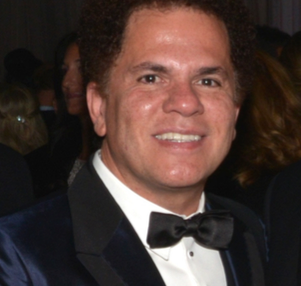 ROMERO BRITTO
CATEGORY: ARTISTS
COMPANY: ROMERO BRITTO
INDUSTRY: ART
WHAT MAKES HIM HAUTE
Britto's work is recognized around the world; more than 20 cities have his sculptures as permanent installations. He was even invited to display his iconic works of art at the Salon Nationale des Beaux-Arts Exhibition at the Carrousel du Louvre in Paris. Britto was commissioned to paint a portrait of Queen Elizabeth II in honor of the 60th anniversary of her reign. An artistic activist for charitable organizations worldwide, Britto also donates to more than 250 charities a year. In 2014, he was an official FIFA World Cup ambassador for the games in Brazil.
MICHAEL CAPPONI
CATEGORY: ENTREPRENEURS
COMPANY: CAPPONI GROUP CORPORATION
INDUSTRY: REAL ESTATE/NIGHTLIFE/TECHNOLOGY
WHAT MAKES HIM HAUTE
Michael Capponi has segued from being one of Miami's best promoters to being one of its great developers, humanitarians and businessmen. Capponi runs Capponi Shear Construction, a group that builds and remodels both high-end residential and commercial properties. After the 2010 earthquake in Haiti, Capponi flew over with a planeload of supplies and has since returned over 75 times. He has founded Global Empowerment Mission in the process. Most recently, Capponi teamed up with Gideon Kimbrell to create InList, a members-only mobile app that simplifies the booking process for upscale nightlife reservations, as well as other desirable entertainment experiences. Most recently he and Eric Milon have formed a new hospitality company, MC2 Hospitality, which operates the new hotspot The Deck at Island Gardens as well as some exciting new ventures for 2017.
WAYNE & ARLENE CHAPLIN
CATEGORY: ENTREPRENEURS
COMPANY: SOUTHERN WINE & SPIRITS OF AMERICA/YOGART (DARLEE PRODUCTIONS)
INDUSTRY: LIQUOR & WINE DISTRIBUTION
WHAT MAKES THEM HAUTE
Wayne Chaplin serves as president and CEO of Southern Wine & Spirits of America. Chaplin is also active in the social and philanthropic circuits as well, volunteering in various leadership activities at his alma mater, the University of Miami. He serves on the university's board of trustees and the executive committee, as well as chairman of the board of Mount Sinai Medical Center of Miami Beach. His wife, Arlene, is also involved in the development of community-bettering initiatives such as YogArt and Buddhas and Bellinis. She also sits on the Pérez Art Museum's board of trustees.
SHAYNE & FELIX COHEN
CATEGORY: POWER COUPLES
COMPANY: OXYGENE AND MINI OXYGENE
INDUSTRY: RETAIL
WHAT MAKES THEM HAUTE
This duo is behind one of Miami's most expertly curated retail destinations and some of Miami Beach's most beautiful new homes. Shayne runs Oxygene in the Bal Harbour Shops, dressing Miami's most discerning customers and hosting Oxygene's VIP designer trunk shows, which raises money for her favorite local charities. Felix has co-developed and built 3 Indian Creek Drive, a sprawling 30,000-square- foot residential property that sold for the highest price in Miami history. Recently he completed a tropical contemporary home in Bal Harbour and an extraordinary villa on North Bay Road featuring a 4,000-square-foot sky bar with 360-degree views of Biscayne Bay, Downtown and Miami Beach.
UGO & SARA COLOMBO
CATEGORY: POWER COUPLES
COMPANY: CMC GROUP/NEST
INDUSTRY: FASHION, REAL ESTATE
WHAT MAKES THEM HAUTE
Ugo has created some of Miami's most recognizable structures as president of CMC Group and founder of Glasswall, LLC, which specializes in impact-resistant window systems for high-rise properties. Colombo is recognized for his Midas touch, bringing exceptional luxury properties and high-rise residential buildings to Miami, including his current project, the Brickell Flatiron in Downtown. His wife, Sara's interior design shop, Nest, specializes in high-style products for the home presented with a European flair that is reflective of her innate sense of style.
RICK DE LA CROIX
CATEGORY: ENTREPRENEURS
COMPANY: MYCONIAN LUXURY GROUP
INDUSTRY: WATCHES
WHAT MAKES HIM HAUTE
Rick de la Croix owns the Myconian Luxury Group (MLG), which is an international retail and wholesale group focusing on the distribution of luxury timepieces such as Hublot, Zenith, TAG Heuer, HYT, Gucci and Greubel Forsey as well as the company owning and distributing its own house brand, Bomberg. MLG has offices in Switzerland, the United States and various Latin American countries and has billings in excess of $100 million. De la Croix is a U.S. partner of LVMH with six Hublot boutiques. He is married with two children and resides between Neuchatel, Switzerland and Coral Gables. He is on the board of Zo's Fund for Life, supports Best Buddies and the Irie Foundation. A former board member of Tottenham Hotspur football club in London, he is an ardent sports fan and has brought many of his relationships in the world of soccer to Hublot in its domination of this sport.
SEAN "DIDDY" COMBS
CATEGORY: SEAN "DIDDY" COMBS
COMPANY: BAD BOY ENTERTAINMENT
INDUSTRY: ENTERTAINMENT
WHAT MAKES HIM HAUTE
The Grammy and Oscar-award winning artist and producer is well known for his business ventures, especially in the music industry. The Bad Boy Entertainment worldwide umbrella includes Bad Boy Records, Sean John and Sean by Sean Combs clothing line, a movie production company, Ciroc vodka and premium tequila brand, DeLeon, which he acquired in 2014.
MICHAEL COMRAS
CATEGORY: VISIONARIES
COMPANY: THE COMRAS COMPANY OF FLORIDA, INC.
INDUSTRY: RETAIL DEVELOPMENT AND LEASING
WHAT MAKES HIM HAUTE
Michael Comras is president and CEO of The Comras Company, which has seen a busy year that includes the $370 million sale of an entire block on Lincoln Road (Apple, Nike, Gap) and the $200 million purchase of CocoWalk and Sunset Place, the two marquee retail developments in Coconut Grove South Miami. The Company's brokerage division represents tenants and landlords throughout Miami's hottest neighborhoods, including the Design District, Wynwood, Brickell, Coconut Grove and Aventura.
BRETT DAVID
CATEGORY: ENTREPRENEURS
COMPANY: PRESTIGE IMPORTS
INDUSTRY: AUTOMOBILE
WHAT MAKES HIM HAUTE
Brett David, CEO of Prestige Imports-Lamborghini Miami, has grown the company to new heights since his father's passing in 2007, maintaining its annual status as the largest volume Lamborghini dealer worldwide and the largest volume Audi dealer nationwide. Brett acquired the Pagani franchise in 2012 and sold Prestige Audi in 2015 for the largest Audi sale in U.S. history, after years of unprecedented success. Prestige Marine includes Midnight Express and Van Dutch power boats. Prestige's Real Estate Division, with business partner and sister Brooke David, synergizes its world of luxury automobiles with Estates & Exotics. Brett is co-founder of Ride2Revive, a foundation providing exhilarating race track experiences for children with cancer.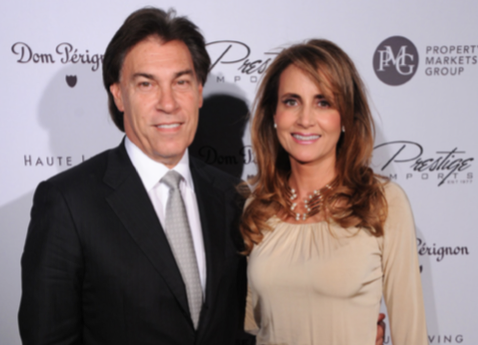 EDGARDO & ANA CRISTINA DEFORTUNA
CATEGORY: DEVELOPERS/POWER COUPLES
COMPANY: FORTUNE INTERNATIONAL GROUP
INDUSTRY: REAL ESTATE
WHAT MAKES THEM HAUTE
Fortune International Group president and founder Edgardo Defortuna founded the company in 1983, and in 1998 he and wife, Ana Cristina, launched their luxury-development arm. Fortune is a leader in high-end luxury real estate in Miami, with reach into South America and Europe, shaping Miami's international real estate landscape into what it is today with stellar projects like the Ritz-Carlton Residences, Sunny Isles Beach, Jade Signature and Auberge Beach Residences & Spa in Fort Lauderdale. They recently created an affiliation with Town Residential in New York City to further their real estate network.
CARLOS & ROSA DE LA CRUZ
CATEGORY: POWER COUPLES
COMPANY: CCI COMPANIES
INDUSTRY: CONSUMER GOODS, ART COLLECTORS
WHAT MAKES THEM HAUTE
He is the chairman of the board of CCI companies, Inc., which includes subsidiaries of the Coca- Cola Company and has $1 billion in annual sales. She is known as one of Florida's most prominent art collectors. Recognizing the significance of their incredible collection, the pair periodically opens their home to anyone who wishes to view their outstanding collection—including during Art Basel, when the couple let 3,000 VIPs into their Key Biscayne home.
PAUL & SWANEE DIMARE
CATEGORY: ENTREPRENEURS, PHILANTHROPISTS
COMPANY: DIMARE FRESH
INDUSTRY: PRODUCE
WHAT MAKES THEM HAUTE
Paul DiMare is the nation's top tomato grower and packer, owning DiMare Fresh. He is founder and chairman of Florida Farmers Inc. and director of First National Bank of South Florida. He is the president of seven different family foundations and the Paul J. DiMare Foundation, through which the DiMares have contributed $6 million to fund scholarships at the University of Miami, and pledged an additional $12 million. Swanee has received awards from the Red Cross, serves on many boards and made substantial donations to the Fairchild Tropical Garden, the Vizcaya Museum & Gardens, the Phillip and Patricia Frost Museum of Science, Women of Tomorrow and the Miami Project to Cure Paralysis, for which she got the presenting sponsor award. She recently received the Lifetime Achievement Award for Philanthropy by the Association of Fundraising Professionals.
WILLIAM DEAN
CATEGORY: ENTREPRENEURS
COMPANY: M.C. DEAN, INC.
INDUSTRY: POWER AND TECHNOLOGY ENGINEERING AND SYSTEMS INTEGRATION
WHAT MAKES HIM HAUTE
He is the CEO of M.C. Dean, Inc., one of the largest private power and technology engineering firms in the nation. With 25 offices worldwide, M.C. Dean, Inc. specializes in infrastructure such as rail, healthcare, utilities and data centers. Projects include Southcom headquarters in Doral, the Miami FBI field office, the Port Miami tunnel, the Pentagon and the Boeing Dreamliner factory. He restored and improved the historic S.S. Kresge estate on Pinetree Drive in Miami Beach. The estate boasts 700 feet of Indian Creek Waterfront, and Mr. Dean opens the doors in support of numerous great causes, recently hosting the Mourning Family Foundation, Little Lighthouse Foundation and the Paradise Fund and Van Dutch power boats.
GIL DEZER
CATEGORY: DEVELOPERS
COMPANY: DEZER PROPERTIES
INDUSTRY: REAL ESTATE
WHAT MAKES HIM HAUTE
Dezer Development encompasses unique and strategic holdings in New York, Las Vegas and Florida, and is the largest owner of oceanfront property in Sunny Isles Beach with just over 27 acres. Credited as major players in the rebirth of Sunny Isles beach, the Dezers have developed nine luxury high-rise residential and condo-hotel developments through unique partnerships with some of the world's leading marquee lifestyle brands, including six Trump- branded towers, Porsche Design Tower and residences by Armani/Casa.
ALAN FAENA
CATEGORY: VISIONARIES
COMPANY: FAENA GROUP
INDUSTRY: REAL ESTATE
WHAT MAKES HIM HAUTE
Alan Faena is the visionary behind Faena Group, specializing in the creation of remarkable holistic environments that integrate residences and hotels with art and cultural experiences. Alan recently debuted Faena Hotel Miami Beach, the first element of the highly anticipated Faena District Miami Beach, a new neighborhood with art and culture at its core. Envisioned by Alan, Faena District features one-of-a-kind cultural, residential, hotel, retail, restaurant and public environments that have been conceived as dynamic expressions of art, design, nature, technology and service.
DAVID EDELSTEIN
CATEGORY: DEVELOPERS
COMPANY: TRISTAR CAPITAL
INDUSTRY: REAL ESTATE
WHAT MAKES HIM HAUTE
David Edelstein's relationships within the real estate and banking community are key to the success of his company, Tristar Capital. His development expertise comes from large-scale, mixed-use projects in Manhattan, South Florida and the West Coast. Edelstein has been the driving force behind high-profile retail projects like the Miracle Mile Shops in Las Vegas and the redevelopment of Lincoln Road in Miami Beach. In the past years he's also developed the W South Beach Hotel & Residences and changed the hotel landscape in Miami Beach. Recently, he has been acquiring a portfolio of investments in Wynwood and the Design District. The real estate giant resides in New York City.
GLORIA & EMILIO ESTEFAN
CATEGORY: POWER COUPLES
COMPANY: ESTEFAN ENTERPRISES
INDUSTRY: ENTERTAINMENT
WHAT MAKES THEM HAUTE
She's the queen of Latin pop, has sold more than 100 million albums worldwide and has won 26 Grammy awards together with her husband, Emilio. Inducted into the Hollywood Bowl Hall of Fame, the duo is also actively involved in the betterment of the community and that of their home country, Cuba. Emilio is a musician and producer credited with skyrocketing the success of many famed music artists. They are authors of a best-seller, minority owners of the Miami Dolphins, and the subjects and producers of On Your Feet!, a Broadway musical based on their life stories featuring their hits such as "Conga" and "Rhythm is Gonna Get You."
MIKE FERNANDEZ
CATEGORY: BILLIONAIRES
COMPANY: MBF HEALTHCARE PARTNERS
INDUSTRY: HEALTHCARE
WHAT MAKES HIM HAUTE
Fernandez is a Cuban immigrant who became a billionaire by founding MBF Healthcare Partners, a private equity firm. He is also a landowner in Florida and Alabama with thousands of acres. Fernandez is active in Republican politics and served as a member of the finance committee for Governor Rick Scott's re-election. In 2015, the GOP "Rainmaker" made headlines for taking out full-page anti-Trump ads in major newspapers across the country. Fernandez is also a philanthropist, having donated $5 million to Miami Children's Hospital and $1 million to the Mourning Foundation.
ART FALCONE
CATEGORY: ENTREPRENEURS
COMPANY: FALCONE GROUP
INDUSTRY: REAL ESTATE
WHAT MAKES HIM HAUTE
He is CEO of Falcone Group, a vertically integrated real estate and land development organization,
and a principal partner of Encore Housing Opportunity Funds I and II, two opportunistic funds with private equity totaling $700 million. Falcone is also the founder and managing principal of Miami Worldcenter, one of the largest master-planned urban environments in the United States, spanning more than 30 acres across nine blocks in the heart of Downtown Miami. He previously sold his company, Transeastern Properties, for more than $1 billion.
LUIS GARCIA FANJUL & JUDITH KAMPS
CATEGORY: ENTREPRENEURS & POWER COUPLES
COMPANY: GROUP IUSA, S.A.
INDUSTRY: MANUFACTURING
WHAT MAKES THEM HAUTE
Luis Garcia Fanjul is the COO of Grupo IUSA, S.A., a worldwide company boasting more than $8 billion dollars in annual revenues and employing more than 25,000 people. They specialize in the electrical manufacturing sector, fabricating more than 6,000 different products. The company also is a worldwide leader in the development and manufacturing of smart/intelligent electrical, water and gas metering systems. His wife, Judith Kamps- Garcia, devotes her time to her family's foundation Brot gegen Not, a global foundation in more than 15 countries with a mission to provide a future for children and adolescents everywhere where hunger, destitution and unemployment obstruct their future.
OSCAR & ELLEN FELDENKREIS
CATEGORY: ENTREPRENEURS
COMPANY: PERRY ELLIS INTERNATIONAL
INDUSTRY: FASHION
WHAT MAKES THEM HAUTE
Oscar and Ellen Feldenkreis are involved in numerous national and civic causes including the Kosher Food Bank, United Way and the YPO/WPO organizations. Oscar is vice-chairman, president and CEO of Perry Ellis International and is also on the board of directors of the FIT's educational foundation for the fashion industries, WPO membership chair and an advisory member for the University of Pennsylvania's Wharton School of Business. Oscar has received many awards including the National Human Relations Award, the 2008 Entrepreneur of the Year Award from the Wharton School of Business and the Father of the Year award benefitting Save the Children.
PHILLIP & PATRICIA FROST
CATEGORY: POWER COUPLES
COMPANY: OPKO HEALTH, INC.
INDUSTRY: PHARMACEUTICALS
WHAT MAKES THEM HAUTE
He is chairman and CEO of OPKO Health, Inc. She is chairman emeritus of the Smithsonian American Art Museum Commission. The Frosts are generous supporters of education and the arts, and are renowned collectors. They endowed the Frost School of Music at the University of Miami and are the lead donors for the Frost Art Museum at Florida International University. They have also gifted $45
million to Frost Science and named the Frost Planetarium, which is currently under construction in downtown Miami's Museum Park. The couple recently initiated a scholarship program for graduates of Florida state universities and Israeli universities to study at Oxford University in England.
JIM FERRARO
CATEGORY: ENTREPRENEUR/PHILANTHROPISTS
COMPANY: THE FERRARO LAW FIRM
INDUSTRY: LAW
WHAT MAKES HIM HAUTE
Ferraro has focused his law practices in the areas of asbestos litigation, product liability, catastrophic personal injury, wrongful death, medical malpractice and family law. His firms now handle nearly 50,000 asbestos cases and are known nationwide for their environmental toxic tort practice. He is also known for his donations to the Make-a-Wish Foundation, Children's Home Society, United Way of Miami-Dade and The Buoniconti Fund to Cure Paralysis. He was inducted into the Hope Stout Society in 2008, named one of the 12 Good Men by the Ronald McDonald House Charities of South Florida in 2010 and is a member of the University of Miami's Bowman Foster Ashe Society. In 2015, Ferraro purchased a $27 million, 6,600-square-foot penthouse on Fisher Island's Pallazo del Sol.
ELLA FONTANALS-CISNEROS
CATEGORY: THINKERS
COMPANY: CISNEROS FONTANALS GROUP (CIFO)
INDUSTRY: ART
WHAT MAKES HER HAUTE
Ella Fontanals-Cisneros is a philanthropist, entrepreneur and art collector whose vision has made a lasting impact on the Miami arts community and global arts organizations. Ella began collecting art in 1970, and in 2002 founded the Cisneros Fontanals Art Foundation (CIFO) to foster a better understanding and appreciation for contemporary artists from Latin America through grants, commissions and publications. She is currently a member of the boards of American Patrons of the Tate Modern in London, The New Museum of Contemporary Art in New York, the Museum of Contemporary Art in North Miami and the Cintas Foundation in New York.
RUSSELL GALBUT
CATEGORY: DEVELOPERS
COMPANY: CRESCENT HEIGHTS
INDUSTRY: REAL ESTATE
WHAT MAKES HIM HAUTE
Galbut is the managing principal of Crescent Heights, a company heralded as the leader in high-rise residential construction and hotel development. Although Galbut's family has a history of owning Miami Beach real estate, Crescent Heights is among the nation's largest residential condominium companies with properties around the country. Currently, they have more than a billion dollars in ground-up construction projects, all in various stages of development. He is building a 17,000-square-foot residence for himself over a parking garage in South of Fifth. He received the Miami Beach Chamber of Commerce's Innovation in Business Award in 2014.
PHILIP GOLDFARB
CATEGORY: EXECUTIVES
COMPANY: FONTAINEBLEAU
INDUSTRY: HOSPITALITY
WHAT MAKES HIM HAUTE
In six years as president & COO of Fontainebleau, Goldfarb has taken the iconic resort to the next level with creative ideas like BleauLive, the resort's one- of-a-kind entertainment platform, as well as new restaurant concepts. The prior eight years as president and COO of Turnberry Associates and 14 years as Doubletree's S.E. Director of Operations prepared him to run the ultimate Miami Beach hotel property. He is currently chairman of the Dean's Board at the FIU Chaplin School of Hospitality. He has won FIU's Hospitality School "Torchbearer Award" and the university's prestigious "FIU Medallion."
JOEY GOLDMAN & JESSICA GOLDMAN SREBNICK
CATEGORY: DEVELOPERS
COMPANY: GOLDMAN PROPERTIES
INDUSTRY: REAL ESTATE
WHAT MAKES THEM HAUTE
Goldman Properties, founded by visionary Tony Goldman, is responsible for transforming Soho in New York, the Art Deco District in Miami Beach and now Wynwood in Miami from overlooked and lifeless areas to vital real estate with an artistic feel. Jessica Goldman Srebnick is carrying on the family business as CEO and continues to drive the company's innovative developments and artistic collaborations. Early on, Joey Goldman, along with his father, Tony, recognized Wynwood's potential as Miami's next new neighborhood and began purchasing properties, helping kick-start the Wynwood renaissance. In late 2008 Joey opened Joey's Italian Cafe, an authentic Italian restaurant.
KEN GORIN
CATEGORY: ENTREPRENEURS
COMPANY: THE COLLECTION
INDUSTRY: AUTOMOBILE
WHAT MAKES HIM HAUTE
Gorin, president and CEO of The Collection in Coral Gables, is known as one of the most respected luxury automobile executives. Under his direction, The Collection has become one of the most distinguished luxury dealerships in the country. Gorin is on the chairman's committee of the Make-A-Wish Foundation, and through The Collection, supports countless charities including Jackson Memorial Foundation, Miami Project, Baptist Hospital Foundation, Miami Children's Museum, Women of Tomorrow, the Boys & Girls Clubs and many more.
MANUEL GROSSKOPF
CATEGORY: DEVELOPERS
COMPANY: CHÂTEAU GROUP
INDUSTRY: REAL ESTATE
WHAT MAKES HIM HAUTE
Originally from Argentina, Manuel Grosskopf is the CEO of Château Group. The group co-developed 900 Biscayne and Quantum on the Bay in Miami, and is currently finalizing the construction of Château Beach, a luxury high-rise condominium in Sunny Isles. Château Group is also developing FENDI- Château Residences in Surfside, the first real estate development branded for FENDI worldwide, as well as co-developing The Ritz-Carlton Residences Sunny Isles Beach, an amazing development with 250 feet of exquisite shorefronts offering 212 units with unparalleled excellence, legendary service and unrivaled elegance.
DAVE GRUTMAN
CATEGORY: ENTREPRENEURS
COMPANY: MIAMI MARKETING GROUP
INDUSTRY: NIGHTLIFE
WHAT MAKES HIM HAUTE
Armed with an enviable Rolodex and a knack for wrangling the right crowd, Dave Grutman opened Miami Marketing Group (MMG) with partners Brian Gordon and Ryan Schinman. MMG's clubs include the always-packed LIV at the Fontainebleau, LIV at Sun Life Stadium and Story. In 2015, Grutman teamed up with restaurateur Jeffrey Chodorow to open Komodo, a three-level Asian-inspired restaurant in Downtown Miami.
TOMMY & DEE HILFIGER
CATEGORY: DESIGNERS
COMPANY: TOMMY HILFIGER CORPORATION
INDUSTRY: FASHION/HOSPITALITY
WHAT MAKES THEM HAUTE
After a hit premier menswear collection in 1985, Tommy Hilfiger's brand grew at a fast pace. His Tommy Hilfiger Corporate Foundation helps the cultural lives of underprivileged youth. He is also involved with the Anti- Defamation League and is on the board of The Fresh Air Fund. In 2009, he donated $2 million to Millennium Promise. Hilfiger is married to designer Dee Ocleppo and purchased a home in Golden Beach as well as the iconic Raleigh Hotel in 2014. Hilfiger recently launched the first-ever line of adaptive designer clothing for children with disabilities. Hilfiger revealed his new Fall 2016 Ready-to-Wear line, following Burberry and Tom Ford's style of revealing collections a full six months before they hit stores.
JILL HERTZBERG & JILL EBER
CATEGORY: ENTREPRENEURS
COMPANY: COLDWELL BANKER RESIDENTIAL REAL ESTATE
INDUSTRY: REAL ESTATE
WHAT MAKES THEM HAUTE
The celebrity-broker team known as "The Jills" of Coldwell Banker is the brokerage's most successful team in history, having the highest production on record of any agent team in the company's 106-year history, closing more than $552 million in sales during 2013, due in part to their $41.5 million sale of Casa Casuarina, the former Versace Mansion. Their top location picks include exclusive oceanfront homes and condos on Fisher Island, Sunset Island, Golden Beach, La Gorce and Indian Creek Island.
KHALED KHALED
CATEGORY: ENTREPRENEURS
COMPANY: WE THE BEST
INDUSTRY: ENTERTAINMENT
WHAT MAKES HIM HAUTE
Khaled Khaled, also known as DJ Khaled, put himself on the map this year through his genius use of social media, particularly through his personal Snapchat. Reinforcing his original mantras such as "keys to success," "we the best," "pathway to success" and other motivational terms, Khaled speaks to his two million fans via Snapchat stories on a daily basis, and a show on Apple Radio with six million daily views. The music producer now has an online store, Wethebeststore.com, with his popular catchphrases branded on items. He partnered with HEADS Audio and Bang & Olufsen for the "BeoPlay H6 with DJ Khaled" headphones, which run at $400 each, and co-owns Finga Licking soul food eatery in Miami Gardens with Elric Prince of Poe Boy Music Group.
KAROLINA KURKOVA & ARCHIE DRURY
CATEGORY: ENTERTAINMENT
INDUSTRY: MODELING
WHAT MAKES THEM HAUTE
Kurkova has graced the prestigious international covers of Vogue and has done campaigns with brands like IWC, Giuseppe Zanotti, Louis Vuitton, Valentino, Chanel, Yves Saint Laurent and Victoria's Secret. Kurkova is also an active humanitarian; she was recently the recipient of the Fashion Icon Award at the Mint India Conference. She is involved in Feeding America, amFar and was the face of the 2012 Fashion Targets Breast Cancer campaign. She was also a coach on Oxygen's model search television series, The Face, for its inaugural season. Kurkova is married to Voices of Iraq film producer and entrepreneur Archie Drury, with whom she has two children.
EDDIE & KINGA LAMPERT
CATEGORY: BILLIONAIRES
INDUSTRY: FINANCE, RETAIL
COMPANY: SEARS
WHAT MAKES THEM HAUTE
Eddie Lampert took over as CEO of Sears Holding Corporation in 2013, which includes Sears, Kenmore, Lands' End and Kmart. The hedge fund manager helped to rebuild Kmart after bankruptcy and is working to restructure Sears to turn it around. Lampert is also the founder, chairman and CEO of ESL Investments, a private investment company that he started at age 25.
JOANNA KRUPA & ROMAIN ZAGO
CATEGORY: POWER COUPLES
COMPANY: MYNT LOUNGE
INDUSTRY: NIGHTLIFE/MODELING
WHAT MAKES THEM HAUTE
Zago is the owner of Mynt Lounge, a hot South Beach nightclub with amazing longevity. Romain's model wife, Joanna Krupa, has graced the covers of countless magazines, appeared on Dancing with the Stars and was in the cast of Bravo's The Real Housewives of Miami. The beauty is actively involved in PETA and has her own nonprofit, Angels for Animal Rescue, which is an animal-rescue organization.
PHILIP LEVINE
CATEGORY: ENTREPRENEURS
COMPANY: ROYAL MEDIA PARTNER/BARON CORP.
INDUSTRY: REAL ESTATE/ GOVERNMENT
WHAT MAKES HIM HAUTE
Miami Beach Mayor Philip Levine put on Miami Beach's Centennial extravaganza, while working on projects like the Convention Center renovation and combating the rising sea level issue. Also a real estate mogul, Mayor Levine is the president and CEO of Baron Corp, a privately held investment company that focuses on opportunistic investments in the tourism and real estate sector, including developing the Sunset Harbour neighborhood. He is also president and CEO of Royal Media Partners, the exclusive onboard media and port shopping partner of Royal Caribbean Cruises Ltd.
MARC LEDER
CATEGORY: ENTREPRENEURS
COMPANY: SUN CAPITAL PARTNERS INC.
INDUSTRY: FINANCE
WHAT MAKES HIM HAUTE
Marc Leder is Co-Founder and Co-CEO of Boca Raton-based Sun Capital, a global private investment firm that has invested in more than 335 companies, ranging from fashion retail brands Scotch & Soda and Vince to restaurant brands Bar Louie and Boston Market. A Wharton graduate, Marc is a co-owner
of the Philadelphia 76ers, New Jersey Devils and Crystal Palace soccer team. He is also known for his philanthropy, having supported more than 250 non- profit organizations through the Sun Capital Partners Foundation. Leder is an advocate for the creative arts, hosting events that support artists' careers. He also serves as a director of the Berggruen Museum in Berlin and as a member of the University of Pennsylvania Huntsman Program Advisory Board.
DIANE & ALAN LIEBERMAN
CATEGORY: POWER COUPLES
COMPANY: SOUTH BEACH INVESTMENT REALTY, SOUTH BEACH GROUP
INDUSTRY: REAL ESTATE/HOSPITALITY
WHAT MAKES THEM HAUTE
Together, Diane and Alan form a real estate powerhouse. Diane's SBI Realty is behind the sales of some of the biggest profile listings in the region. Alan runs the show at South Beach Group, operating 10 properties, including the Catalina, SBG's flagship property on Collins Avenue, and the new Riviera. The Liebermans' hotels have been fixtures on South Beach for the past decade thanks to a business model that is based on innovation, outstanding marketing tactics and an innate understanding of the customer.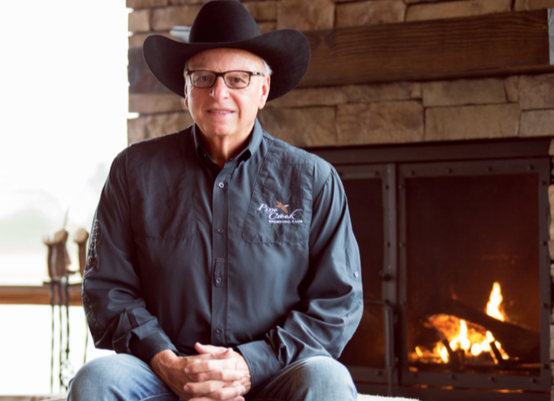 HOWARD LORBER
CATEGORY: EXECUTIVES
COMPANY: DOUGLAS ELLIMAN
INDUSTRY: REAL ESTATE
WHAT MAKES HIM HAUTE
In addition to being the chairman and a principal owner of real estate powerhouse Douglas Elliman (with offices in New York, South Florida, Los Angeles, Aspen, Colorado, and Greenwich, Connecticut), he is the executive chairman of Nathan's Famous, Inc. Lorber is also president and CEO of the Miami-based Vector Group Ltd., a publicly held company listed on the New York Stock Exchange that is in the manufacturing and real estate investment business.
CATEGORY: ENTREPRENEURS/PHILANTHROPISTS
COMPANY: THE FORGE
INDUSTRY: HOSPITALITY
WHAT MAKES THEM HAUTE
Mr. Malnik created the Forge Restaurant 48 years ago, which is now the second- oldest restaurant in South Florida, after Joe's Stone Crab. Malnik, who is a prominent attorney, has developed many properties. He is a serious philanthropist, a founder of Mount Sinai Medical Center and University of Miami/ Sylvester Comprehensive Cancer Center. He also sponsors a research program for children's cancer at the Dana Farber Cancer Institute in Boston and is the only person that has ever achieved status of "Lifetime Benefactor" for the Make-A-Wish Foundation of South Florida.
SHAREEF MALNIK & GABRIELLE ANWAR
CATEGORY: ENTREPRENEUR/ PHILANTHROPISTS
COMPANY: THE FORGE, NEXTWAVE FUNDING INDUSTRY: HOSPITALITY, FINANCE
WHAT MAKES THEM HAUTE
Owner of the Forge Restaurant|Winebar, Shareef has kept the restaurant at the top of everyone's list with its first female executive chef, Julia Doyne. He is the chairman of Nextwave Funding, a finance company funding small and mid-size businesses across the country. He's a member of the advisory board and executive committee for University of Miami Miller School of Medicine Department of Psychiatry & Behavioral Sciences. He is also the chairmen of the board-elect for Make-A-Wish Florida and chairman of the Intercontinental Miami Make-A-Wish Ball for 11 years running. Malnik hosts with his wife, actress, director and writer, Gabrielle Anwar, who runs the auction with aplomb. Anwar has completed her first documentary, Sexology, which she created with friend and fellow actress Catherine Oxenberg.
DIEGO & GISELA LOWENSTEIN
CATEGORY: EXECUTIVES
COMPANY: LIONSTONE DEVELOPMENT
INDUSTRY: HOSPITALITY
WHAT MAKES THEM HAUTE
The CEO of Lionstone Development, Diego began acquiring an impressive portfolio of properties in South Florida five decades ago. This group is behind the Ritz-Carlton South Beach, EPIC Hotel and Residences and many international resort properties. Diego has partnered with Sir Richard Branson for his newest venture—bringing Virgin Hotels to a global audience, beginning with cities across North America and London.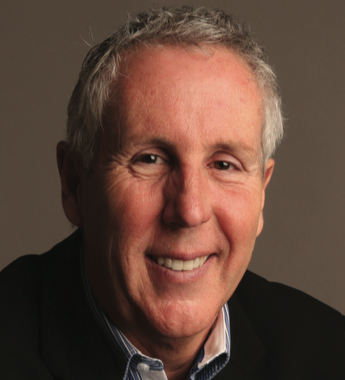 KEVIN MALONEY
CATEGORY: DEVELOPERS
COMPANY: PROPERTY MARKETS GROUP
INDUSTRY: REAL ESTATE
WHAT MAKES HIM HAUTE
As the founder of Property Markets Group (PMG), Kevin Maloney has had direct hands-on experience in the acquisition, renovation, financing, operation and marketing of residential and commercial real estate. He has been directly responsible for all of PMG's 150-plus real property acquisitions, projects and capital sources. Now with offices in New York, Chicago, and South Florida, Maloney's current developments include Muse Residences Sunny Isles, Echo Brickell, 111 W. 57th Street, 10 Sullivan, Sage Beach, Vice and in 2017 will be coming to market with a new luxury development in the heart of Downtown Miami.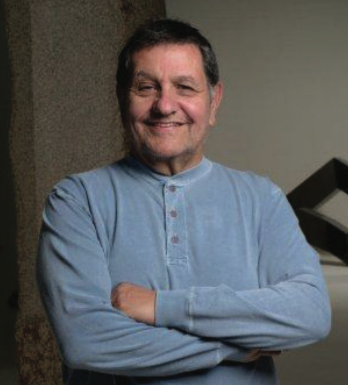 MARTIN Z. MARGULIES
CATEGORY: THINKERS
COMPANY: MARGULIES COLLECTION AT THE WAREHOUSE
INDUSTRY: ART
WHAT MAKES HIM HAUTE
After amassing one of the most impressive collections of contemporary art in the world, Margulies began showcasing his pieces, which run the gamut from contemporary art and vintage photography to video, sculpture and installations, to the public in 1999. After outgrowing its original location, the Margulies Collection moved to a 45,000-square-foot renovated warehouse in the heart of Wynwood. The Martin Z. Margulies Foundation is a nonprofit that is focused on presenting exhibitions and educational programs.
PEDRO & DAVID MARTIN
CATEGORY: DEVELOPERS
COMPANY: TERRA GROUP
INDUSTRY: REAL ESTATE
WHAT MAKES THEM HAUTE
Father-and-son team Pedro and David Martin founded Terra Group in 2001. The group is known
for development projects that are original and have a positive impact on neighborhoods. A prime example is their project with architect Bjarke Ingels, The Grove at Grand Bay and Park Grove, two new luxury projects that aim to revitalize Coconut Grove. Glass, an 18-story building by Rene Gonzalez under construction in SoFi, is further cementing their reputation for cutting-edge development.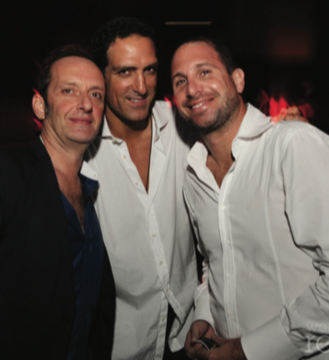 KARIM MASRI, NICOLA SIERVO & RONY SEIKALY
CATEGORY: ENTREPRENEURS
COMPANY: KNR FOOD CONCEPT
INDUSTRY: RESTAURANTS & NIGHTLIFE
WHAT MAKES THEM HAUTE
Partners in KNR Food Concept, which is behind Quattro Gastronomia Italiana and Sosta, they
lent their know-how to Joia, Hotel Astor, Mynt and Mokai. They operate the food, beverage and nightlife establishments at the W South Beach, The Dutch, Wet and Wall. Seikaly also played for the Miami Heat. Quadrant Investment Group, of which Seikaly is CEO, has created and managed three separate funds, with $128 million in investor equity and $350 million in real estate.
MANNY MEDINA
CATEGORY: ENTREPRENEURS
COMPANY: MEDINA CAPITAL & EMERGE AMERICAS
INDUSTRY: TECHNOLOGY
WHAT MAKES HIM HAUTE
Manuel "Manny Medina" is the Founder and managing partner of Medina Capital and is considered one of South Florida's most successful tech entrepreneurs. Medina served as the chairman of the board, president and CEO of Terremark data services company until 2011 when he sold the company to Verizon for $1.4 billion. Medina Capital raised $182 million in funds to invest in tech-focused companies such as Brainspace, Catbird, Cryptzone and Easy Solutions. Medina recently founded eMerge Americas, a tech conference linked with his Technology Foundation of Americas, which aims to establish Miami as a tech hub for the Americas.
KEITH MENIN
CATEGORY: ENTREPRENEURS
COMPANY: MENIN HOSPITALITY
INDUSTRY: HOSPITALITY
WHAT MAKES HIM HAUTE
After an early start in the hospitality industry, Keith Menin is lauded as one of the top new generation hoteliers in Miami. With family roots deeply embedded in South Florida's hospitality industry since the pivotal 1920s, Menin learned the fundamentals from his uncle and mentor Russell Galbut. Providing new distinctive experiences for today's discerning traveler, Menin's expanding portfolio of hotels, restaurants and nightspot venues include Mondrian South Beach, Gale South Beach, Kaskades South Beach, Sanctuary South Beach, Bentley South Beach, Bodega Taqueria y Tequila, Pizza Bar, Drumbar, Red Ginger, the Raffeallo and rooftop bar Drumbar in Chicago and soon-to-open hotspots Bakehouse and Ricky's on Alton and 16th Street.
STUART MILLER
CATEGORY: DEVELOPERS
COMPANY: LENNAR
INDUSTRY: CONSTRUCTION
WHAT MAKES HIM HAUTE
Using his years of experience and entrepreneurial wisdom, Stuart Miller's company, Lennar, the third- largest homebuilder in the nation, has been able to beat Wall Street's estimates of its growth. Miller predicted that his company would make profit even if the economy did not strengthen. His confidence
is due to careful planning and strategic building, which means knowing where to build and for whom. Thanks to Miller's business sense, the shares of his rivals have also increased in value, which in turn helps the economy grow.
VALERIO MORABITO
CATEGORY: DEVELOPERS
COMPANY: MORABITO PROPERTIES
INDUSTRY: DEVELOPMENT
WHAT MAKES HIM HAUTE
The real estate developer fell in love with Miami when he first came to visit at age 18. Now, he's
come back to make his own mark on the city with projects remodeling homes on Sunset Islands and Beach House 8, a boutique condominium with eight exquisite penthouse units under construction on Collins Avenue. For the project, Morabito has teamed up with fellow Italian developer Ugo Colombo and local design firm Arquitectonica. Morabito's refined style aims to set a higher standard for development and design in Miami Beach.
TRACY & ALONZO MOURNING
CATEGORY: POWER COUPLES
COMPANY: ALONZO MOURNING CHARITIES
INDUSTRY: PHILANTHROPY
WHAT MAKES THEM HAUTE
Former Miami Heat star Alonzo Mourning was the first player to have his number retired at the American Airlines Arena. He founded the Alonzo Mourning Charities, now called Mourning Family Foundation, more than 15 years ago, which has since raised more than $7 million to benefit children and families, including the Overtown Youth Center. Tracy is a mentor, designer, broadcast journalist and motivational speaker. Her main focus is on the Honey Shine mentoring program. Together the couple also operates Zo's Fund for Life, which seeks to raise $2 million for the research and testing of focal glomerulosclerosis, a rare kidney disease Alonzo was diagnosed with in 2001.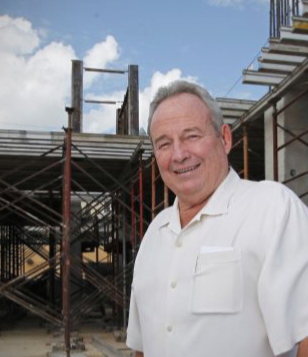 TOM MURPHY JR.
CATEGORY: ENTREPRENEUR
COMPANY: COASTAL CONSTRUCTION GROUP
INDUSTRY: CONSTRUCTION
WHAT MAKES HIM HAUTE
Murphy co-founded Seaboard Construction at the ripe age of 21. Along with his brother, Murphy founded the Coastal family of companies, which includes Coastal Construction, Coastal Condominiums, Coastal Interiors and Coastal Homes. In total, the company has more than $1 billion in projects, including the St. Regis Resort and Residences, and Murphy oversees it all as chairman and CEO.
GARY NADER
CATEGORY: THINKERS
COMPANY: GARY NADER FINE ART
INDUSTRY: ART
WHAT MAKES HIM HAUTE
Regarded as one of the most successful gallery owners in the United States and Latin America, Nader has played an integral role in the formation of Miami's growing presence in the art world. His Wynwood gallery presents numerous exhibitions and provides extensive professional services to assist private clientele, corporations and museums with the acquisition or sale of Latin American, modern and contemporary art. As the largest fine-art gallery in South Florida and the biggest gallery in the world, the space is home to a $500 million art collection, including pieces by Warhol, Picasso and Dali.
JAY PARKER
CATEGORY: ENTREPRENEURS
COMPANY: CLEAR TITLE GROUP LLC, TITAN CAPITAL AND BELOFF PARKER JACOBS PLC, DOUGLAS ELLIMAN
INDUSTRY: LAW
WHAT MAKES HIM HAUTESince accepting the position of CEO of Douglas Ellian's Florida Brokerage two years ago, Parker has almost doubled the number of offices in the region as well as number of agents at the company, acquired Majestic Properties and has taken the firm to the No. 1 real estate company in Miami Beach. In 2001, Parker founded Clear Title Group LLC, Miami's leading closing agency for distinguished buyers and sellers, sought a joint venture with Titan Capital and founded Titan Capital Florida LLC in 2006. In 2010, Parker and partner, real estate attorney Jonathan Beloff, partnered with Eric Jacobs to create Beloff Jacobs Parker PLC, Miami Beach's most significant transactional law firm. Jay advocates against animal abuse and sits on the City of Miami Beach Community development board.
R. DONAHUE & KATRINA PEEBLES
CATEGORY: DEVELOPERS /POWER COUPLES
COMPANY: THE PEEBLES CORPORATION
INDUSTRY: REAL ESTATE
WHAT MAKES THEM HAUTE
One of wealthiest African-Americans in the country, R. Donahue "Don" Peebles is the CEO and chairman of the New York City-based Peebles Corporation, one of the largest real estate development companies in the country. His wife, Katrina, serves on the board of directors of the Peebles Corporation and brings more than 20 years of experience in real estate. Mr. Peebles is also on the National Finance Committee of President Barack Obama. Their current project, the Bath Club Estates, is a luxurious addition of 13 homes to its prestigious, members-only Bath Club.
JORGE PÉREZ
CATEGORY: VISIONARIES
COMPANY: RELATED GROUP
INDUSTRY: REAL ESTATE
WHAT MAKES HIM HAUTE
Pérez's company, the Related Group, has been at the forefront of South Florida's urban evolution for the past 30 years, with a portfolio of projects worth in excess of $10 billion. He donated the Jorge M. Pérez Architecture Center at the University of Miami, and in 2011 he donated upwards of $35 million to the Miami Art Museum, which became the Pérez Art Museum Miami, or PAMM. Jorge Pérez has been named one of the Top 25 Most Influential Hispanics in the United States by Time magazine.
MIKE & ALICIA PIAZZA
CATEGORY: POWER COUPLES
INDUSTRY: BASEBALL
WHAT MAKES THEM HAUTE
Former Mets baseball star and 2016 Baseball Hall of Fame inductee Mike Piazza is the best-hitting catcher of all time. His records include Rookie of The Year, 12 All-Star awards, and 12 "Silver Slugger" awards. The Piazzas come from a family of entrepreneurs and own 17 family-franchised car dealerships around the country. Michael is also on the board of Company. com, providing business services and local media. He and his wife, Alicia, are integral parts of the community and Miami social scene. They support Miami City Ballet, where both of their daughters attend. Alicia, a former model and actress, is a mother of three and Haute Living's Travel Ambassador.
SCOTTIE & LARA PIPPEN
CATEGORY: POWER COUPLES
INDUSTRY: BASKETBALL
WHAT MAKES THEM HAUTE:
Basketball great Scottie Pippen won six NBA championship titles with the world famous Chicago Bulls in the 1990s and his jersey, number 33, was retired by the team. He was part of the 1992 and 1996 Olympic "Dream Teams", taking home two gold medals for Team USA. In 2013, Scottie and wife, Larsa, received the Charles Lubin Memorial Award at the Chicago Bull's annual charity dinner for their significant contributions to the Chicago community. Scottie has made cameos in Spike Lee's He Got Game, Fresh Off the Boat and Chicago Fire. Scottie and Larsa have four children and she starred in The Real Housewives of Miami. Larsa is active in charity work in Chicago for Gilda's Club and Bright Pink, an organization that promotes breast and ovarian cancer screening for women.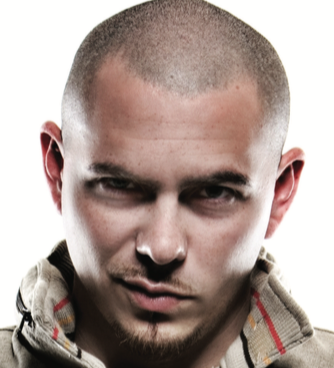 PITBULL
CATEGORY: ENTERTAINMENT
COMPANY: IMAGINATE CHARITY FOUNDATION
INDUSTRY: MUSIC
WHAT MAKES HIM HAUTE
Miami native Armando Christian Pérez, aka Pitbull, has been nominated for more than 50 national music awards, has won three Billboard awards and two American Latino Media Arts awards. "Mr. 305," serves as Miami's unofficial ambassador, hosting Pitbull's New Year's Revolution broadcast on FOX live from Miami and investing in Miami Subs. He founded the Imaginate Charity Foundation in his hometown of Miami, which provides support to the children of low- income migrant families through art, business and social teachings. A global icon, he's hosted the 2014 American Music Awards and written and performed the 2014 World Cup song live in Brazil and at the Grammys in 2016.
DORA PUIG
CATEGORY: ENTREPRENEURS
COMPANY: LUXE LIVING REALTY
INDUSTRY: REAL ESTATE
WHAT MAKES HER HAUTE
Dora Puig lives and breathes luxury. She has been selling high-end real estate in Miami since 1995, and before that, in a little town called Beverly Hills. To date, she has sold more than $1 billion in luxury real estate and established her own boutique brokerage firm, Luxe Living Realty, and is the director of sales and marketing for Fisher Island's Palazzo del Sol. In addition to selling, she sometimes consults on development projects, where her opinion is highly valued.
TUNU & YONA PURI
CATEGORY: VISIONARIES
COMPANY: TAMARINA
INDUSTRY: HOSPITALITY
WHAT MAKES THEM HAUTE
After dipping his toe in the restaurant world by investing in Zuma Miami with his good friend, Arjun Waney, Tunu entered the realm full throttle with Tamarina in Brickell. His wife, Yona, took the lead in creating the concept and overseeing the creation of the restaurant from the initial drawings to the final food and décor details, all the while raising the couple's young son. The couple also invested in another Arjun Waney project, Coya, which just opened to rave reviews and has become the go-to spot in Brickell for late-night cocktails and dancing.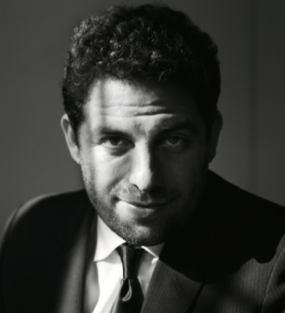 BRETT RATNER
CATEGORY: THINKERS
COMPANY: RATPAC ENTERTAINMENT
INDUSTRY: FILM/SPIRITS
WHAT MAKES HIM HAUTE
Ratner is the director behind 10 feature films that include blockbusters such as the Rush Hour trilogy and X Men: The Last Stand, which have earned more than $2 billion worldwide. This past year, Ratner produced and co-financed Oscar winner The Revenant and Black Mass. He is the co-founder and CEO of RatPac Entertainment with its slate financing deal at Warner Bros. Brett and his partner, James Packer, have financed hit films such as the recent Superman v Batman, American Sniper, The Lego Movie and Gravity. In 2016, in partnership with Diageo, he launched a new premium American whiskey named The Hilhaven Lodge for his storied Beverly Hills residence. Ratner serves on the boards of the Simon Wiesenthal Center and Museum of Tolerance and Chrysalis, which helps the homeless.
LOREN & JR RIDINGER
CATEGORY: POWER COUPLES
COMPANY: MARKET AMERICAIN
DUSTRY: ONLINE RETAIL
WHAT MAKES THEM HAUTE
SHOP.COM, one of the world's top online shopping sites with more than 3 million customers and more than 180,000 Shop Consultants, is the e-commerce platform of Market America, Inc. Through SHOP.COM consumers have access to more than 40 million products, including Market America's exclusive brands such as Motives Cosmetics, Isotonix and Lumière de Vie™ as well as thousands of top retailers. In 2015, Market America & SHOP.COM introduced the revolutionary Shopping Annuity(TM) enabling consumers to convert spending into earning. Loren was named Haute Living's 2013 Woman of Substance for her business leadership and charity work for Rally for Kids with Cancer, American Heart Association and the Make-A-Wish Foundation.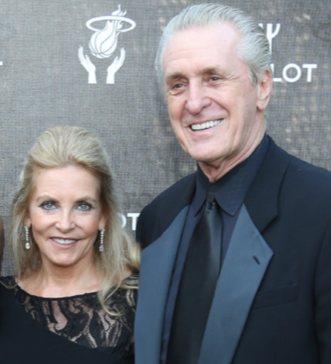 PAT & CHRIS RILEY
CATEGORY: THINKERS
COMPANY: MIAMI HEAT
INDUSTRY: BASKETBALL
WHAT MAKES HIM HAUTE
Riley led the Miami Heat to its first NBA championship in 2006 as the team's head coach. Now, as its president, he was the force responsible for bringing some of the biggest names in the NBA to Miami, including Shaquille O'Neal, Alonzo Mourning, Chris Bosh and LeBron James. Riley's NBA career spans 45 years, producing seven NBA championships. An impressive list of accomplishments earned Riley a spot in the Naismith Memorial Basketball Hall of Fame. Pat's wife, Chris Riley, serves as part of the Jackson Memorial Foundation board for the Miami Heat Charitable Fund.
CARLOS ROSSO
CATEGORY: EXECUTIVES
COMPANY: THE RELATED GROUP
INDUSTRY: REAL ESTATE DEVELOPMENT
WHAT MAKES HIM HAUTE
Rosso is president of the Related Group's Condo Division and has worked to develop more than 40 properties with 12,000 units over his career. His career has taken him around the world from Dubai to Uruguay and Mexico. Rosso is Jorge Pérez's right-hand man and is working to make Miami a world-class city. He holds a master's degree in real estate development and finance from MIT.
CRAIG ROBINS & JACKIE SOFFER
CATEGORY: ORIGINATORS, POWER COUPLES
COMPANY: DACRA DEVELOPMENT AND TURNBERRY ASSOCIATES
INDUSTRY: REAL ESTATE
WHAT MAKES THEM HAUTE
Craig Robins, Dacra's president and CEO helped make Miami Beach what it is today and is making magic again with a nearly complete $312 million Design District redevelopment plan. Brands like Louis Vuitton and Hermès have opened magnificent "maisons," cementing the district's designer luxury status. Robins is on the board of trustees of the Miami Art Museum and earned a 2006 Design Patron Award from the Smithsonian. Robins recently wed Jackie Soffer, who leads Turnberry Associates, Turnberry Isle and several other developments. She is responsible for Aventura Mall's latest turn toward luxury and the continued transformation of its retail mix. She curates art as well, and today there are more than 25 world-renowned art installations from the likes of Louise Bourgeois, Jorge Pardo and Jaume Plensa to James Turrell and Ai Weiwei at the Turnberry properties.
STEPHEN & KARA ROSS
CATEGORY: BILLIONAIRES, POWER COUPLES
COMPANY: RELATED, MIAMI DOLPHINS
INDUSTRY: REAL ESTATE/SPORTS
WHAT MAKES THEM HAUTE
Ross' Related Companies has been a force in the industry since its inception, with trophy developments across the nation. In 2009, Ross became 95 percent owner of the Miami Dolphins and is funding a $390 million renovation to revitalize Sun Life Stadium, which is underway. Ross' mobile technology company, FanVision, makes handheld devices that stream live stadium feeds for sports fans at games and has inked a five-year deal with NASCAR. Kara has launched Diamonds Unleashed, a fine jewelry collection that focuses on women's empowerment. The company aims to turn profits into dollars for women and girls around the globe.
MARC ROBERTS
CATEGORY: ENTREPRENEURS
COMPANY: WORLDWIDE ENTERTAINMENT AND SPORTS CORPORATION
INDUSTRY: REAL ESTATE/SPORTS
WHAT MAKES HIM HAUTEAt 19, Marc Roberts was the youngest person to promote a professional boxing match. By the age of 21, he had his first world champion and went on to manager two Heavyweight champions, Ray Mercer and Shannon Briggs. In the 1990s, Marc became the first person to ever take a sports management company public on the national NASDAQ, Triple Threat Enterprises (TTP). He took a second sports management company, Worldwide Entertainment and Sports (WWES), public a few years later, raising over $100M. In the midst of his success with his Worldwide Entertainment and Sports Corporation, Marc developed a special interest for real estate and has completed over $1 billion in investment projects around the country, and co-founded Miami Worldcenter. In Alabama, June 5th is "Marc Roberts Day," thanks to his large donation to the Easter Seals Camp, ASCCA, the largest year- round camp for children and adults with disabilities.
RUBELL FAMILY
CATEGORY: THINKERS
COMPANY: RUBELL HOTELS/RUBELL FAMILY COLLECTION INDUSTRY ART
INDUSTRY: HOSPITALITY/ART
WHAT MAKES THEM HAUTEDonald Rubell and his wife, Mera, led Miami's art scene by opening the Rubell Family Collection in 1993. Today, it is one of the world's largest privately owned contemporary art museums, and now their son, Jason, has put the family name on yet another successful enterprise by founding Rubell Hotels all while operating the nonprofit Contemporary Arts Foundation with sister Jennifer. Two noteworthy Miami families became one when he married wife Michelle, part of the Simkins family, in 1999.
STEPHANIE SAYFIE AAGAARD
CATEGORY: PHILANTHROPISTS
COMPANY: THE MIAMI PROJECT TO CURE PARALYSIS
INDUSTRY: PHILANTHROPY
WHAT MAKES HER HAUTE
Miami-based socialite and author of Miami Herald column "Steph Sez," Stephanie Sayfie Aagaard keeps more than busy. The wonder woman uses her community ties to raise funds for causes dear to her heart. Topping her list of important charitable causes are The Miami Project to Cure Paralysis and The Buoniconti Fund, the world's largest, most comprehensive spinal cord injury research center.
LEE BRIAN SCHRAGER
CATEGORY: EXECUTIVES
COMPANY: SOUTHERN WINE & SPIRITS
INDUSTRY: BEVERAGE
WHAT MAKES HIM HAUTE
Lee Brian Schrager is the vice-president of corporate communications & national events for Southern Wine & Spirits of America, Inc. He is widely recognized for his creation of both the Food Network & Cooking Channel South Beach and New York City Wine & Food Festivals. He has three cookbooks: "Food Network South Beach Wine & Food Festival Cookbook," "Fried & True" and most recently "America's Best Breakfasts," which came out this April. He serves as the chief lifestyle advisor for Gilt City; a panelist for Forbes' prestigious 30 Under 30 in food & wine annual list; and is a current member of the board of trustees for the Pérez Art Museum Miami and board of directors for the Food Bank For New York City.
ANTHONY & ALINA SHRIVER
CATEGORY: POWER COUPLES
COMPANY: BEST BUDDIES INTERNATIONAL & SHRIVER ART
INDUSTRY: PHILANTHROPY & ART LICENSING
WHAT MAKES THEM HAUTE
Twenty-six years ago, Anthony Kennedy Shriver founded Best Buddies International, a global nonprofit with the mission of inclusion for individuals with intellectual and developmental disabilities, which has since grown to more than 1,900 chapters around the world. Alina M. Shriver is the exclusive worldwide licensing agent for international pop artist Romero Britto, managing strategic licensing programs through development of Britto's artistic imagery, creating partnerships with companies such as Walt Disney, Coca-Cola, Hublot and Absolut. She supports her husband, Anthony, and together they have built partnerships that merge art and philanthropy in support of Best Buddies.
RICCARDO SILVA
CATEGORY: ENTREPRENEURS
COMPANY:  MP & Silva, Miami FC, MP Mega Miami
INDUSTRY: SPORTS/MODELING/HOSPITALITY
WHAT MAKES HIM HAUTE
Miami is the Latin American headquarters for MP & Silva, one of the world's leaders in the distribution of international sports TV rights. Riccardo is also the co-owner of Miami FC, Miami's new professional soccer team competing in the North American Soccer League.  His other enterprises include MP Mega Miami, a frontrunner in the local and international modeling arena with special emphasis in Latin America, and a restaurant group, with restaurants launching in London and Miami in 2016. A strong proponent of the arts, Riccardo is a founding donor of the New World Center of Miami and supporter of the Bass Museum of Art.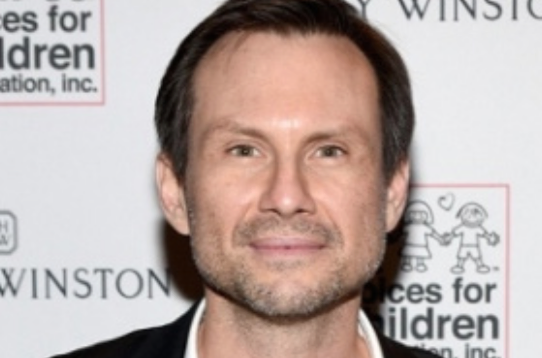 CHRISTIAN SLATER
CATEGORY: ENTERTAINERS
INDUSTRY: FILM, TELEVISION
WHAT MAKES HIM HAUTE
Most recently, Christian Slater was presented with the Golden Globe Award for Best Supporting Television Actor in Mr. Robot, along with the Satellite Award and Critics' Choice Television Award for Best Supporting Actor in a Drama Series. Slater supports several charities including 21st Century Leaders, Global Green, Make-A-Wish Foundation, UNICEF and Whatever it Takes. In 2013, Slater married Brittany Lopez in Miami where they continue their charity work throughout the community. The couple served as honorary co-chairs of the 2016 Buoniconti Fund's Destination Fashion, which raised millions to fund paralysis research.
JEFF SOFFER & ELLE MACPHERSON
CATEGORY: POWER COUPLES
COMPANY: TURNBERRY ASSOCIATES
INDUSTRY: REAL ESTATE
WHAT MAKES THEM HAUTE
Jeff Soffer, co-owner of Turnberry Associates, runs the company alongside his sister Jackie Soffer. Jeff's projects include the Fontainebleau's billion-dollar transformation, revamping Turnberry Isle Miami and the new Turnberry Ocean Club in Sunny Isles Beach. He recently wed supermodel and television personality from NBC's Fashion Star, Elle Macpherson. Like her husband, Elle is an entrepreneur, co-founding Welleco and launching Elle Macpherson Intimates.
MARTIN & CONNIE SILVER
CATEGORY: PHILANTHROPISTS/POWER COUPLES
COMPANY: MCSILVER INSTITUTE
INDUSTRY: EDUCATION, ART
WHAT MAKES THEM HAUTE
Her colorful works of art, signed "C. McSilver," generate profits that go straight to charity. She and husband Martin established the McSilver Institute for Poverty Policy and Research at New York University, as well as the Silver School of Social Work. The couple, together for more than 50 years, donated $50 million to the school in 2007, a gift that topped the record books as the largest private gift to a school of social work in the U.S.
AMAR'E & ALEXIS STOUDEMIRE
CATEGORY: ATHLETES/POWER COUPLES
COMPANY: MIAMI HEAT
INDUSTRY: BASKETBALL
WHAT MAKES THEM HAUTE
Miami Heat power forward Amar'e Stoudemire wears many hats as an athlete, actor, author, producer, motivational speaker and philanthropist. The NBA star received the 2003 NBA Rookie of the Year Award, played in the NBA All-Star Game six times, and was a first-team All-NBA selection in 2007. Off the court, Amar'e was voted as one of NBA's best dressed. Due to his strong love of fashion, he started his own fashion line partnered with Rachel Roy. Stoudemire has multiple philanthropic endeavors including the Each One, Teach One Foundation, which he started in 2003 and for which he received the NBA's Communtiy Assist Award for in 2008 by providing safe drinking water in Sierra Leone. The couple currently runs the Amar'e and Alexis Stoudemire Foundation supporting at-risk youth, striving to help eradicate poverty through education. Stoudemire partnered with Scholastic to release a new series of children's books. Recently, Stoudemire appeared in Amy Schumer's comedy film, Trainwreck.
MICHAEL & NIKKI SIMKINS
CATEGORY: POWER COUPLES
COMPANY: LION ASSOCIATES/LEON J. SIMKINS CHARITABLE FOUNDATION
INDUSTRY: REAL ESTATE/PHILANTHROPY
WHAT MAKES THEM HAUTE
Michael Simkins is president and CEO of Innovate Development Group. Its signature project, the 7-million-square foot Miami Innovation District, will transform an underutilized property in Park West into a 24-hour thriving, global, connected "live-work- play" ecosystem for innovation and entrepreneurship. Nicole's family owns Charles Kaufman Enterprises, an 80-year-old diamond company located in Downtown Miami. Michael and Nicole are continuing their families' philanthropic interests with the Leon J. Simkins Charitable Foundation, as well as with diabetes research and work with Jackson Memorial Hospital, Women of Tomorrow, Miami Beach JCC and the Love and Hope Ball.
DAVID A. TEPPER
CATEGORY: VISIONARIES
INDUSTRY: FINANCE
COMPANY: APPALOOSA MANAGEMENT
WHAT MAKES HIM HAUTE:
David Tepper has the distinction of being one of the most successful hedge fund managers in history. Tepper moved to Miami Beach from New Jersey and brought Appaloosa Management, his $18 billion hedge fund, with him. The fund did especially well in the wake of the financial crisis, making him an investing legend. Tepper has made very generous philanthropic gifts to Carnegie Mellon University, including a $55 million gift for the David A. Tepper Business School in 2003, and a $67 million gift in 2013 to sponsor the David Tepper Quadrangle, a new building aiming to create a collaborative learning environment. He started a PAC with educational aims called Better Education For Kids, and helped victims of Hurricane Sandy.
MAYI & DANIEL DE LA VEGA
CATEGORY: ENTREPRENEURS
COMPANY: ONE SOTHEBY'S INTERNATIONAL REALTY
INDUSTRY: REAL ESTATE
WHAT MAKES THEM HAUTE
This mother-son power duo has been quickly taking over the Miami real estate ranks. In 2014, ONE Sotheby's totaled sales of more than $2.6 billion and was named among the top 10 firms in the vast Sotheby's International Realty Network. They have successfully created a global network of partnerships in several other countries including Argentina, Brazil, London, France and Italy. ONE Sotheby's now has more than 500 top producing sales associates, nine offices, and 10 new developments throughout Dade and Broward County. Together, they have turned the South Florida market into the universal capital it is today.
DWYANE WADE & GABRIELLE UNION
CATEGORY: ATHLETES/ENTREPRENEURS
COMPANY: MIAMI HEAT
INDUSTRY: BASKETBALL
WHAT MAKES THEM HAUTE
The Chicago native came to Miami in 2003 and went on to lead the Heat to its first NBA World Championship in 2006, got crowned MVP, then led Team USA to a gold medal in the Olympics. Wade helped guide the Heat to win the NBA Championship in 2012 and 2013. Equally impressive off the court, he married actress Gabrielle Union, has earned respect for his strong community involvement, helping at-risk youths through his Wade's World Foundation. He also took a class at Harvard Business School and headed into the world of business and fashion as an ambassador for Hublot and The Collection. He designed the Way of Wade Shoe Collection for Li Ning, Dwyane Wade collections for sock company Stance, The Tie Bar and Naked. He even has Wade Cellars, fine California wine.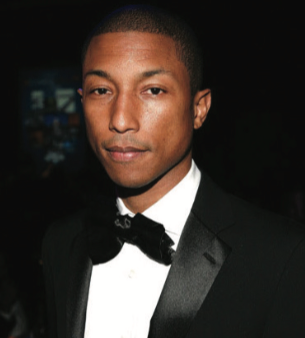 PHARRELL WILLIAMS
CATEGORY: THINKERS
COMPANY: THE NEPTUNES/I AM OTHER
INDUSTRY: MUSIC
WHAT MAKES HIM HAUTE
He recently came out with a new song called "Freedom," dedicated to the refugee crisis in Europe. In 2014, "Happy" was a No. 1 hit in 75 countries around the world, earned him an Oscar nomination and four Grammy wins. In 2015, the song became a children's picture book of the same name, a demonstration of how the fashionable artist explores many mediums from art to design, including projects such as his furniture collaboration with Domeau & Peres. He also has his own record label, I Am Other, which has showcased local Miami music sensations Cris Cab and Frank Ocean. In 2013, Williams married model and designer Helen Lasichanh, with whom he has son, Rocket Ayer.
SERENA WILLIAMS
CATEGORY: ATHLETES
INDUSTRY: TENNIS
WHAT MAKES HER HAUTE
Currently the No. 1-ranked women's singles player, Serena Williams has serious style both on and off the court. The sports diva is the only female tennis player to earn more than $50 million in prize money. She has won four Olympic gold medals—one in singles and three with sister Venus. She also just won her eighth Miami Open.
SEAN WOLFINGTON
CATEGORY: ENTREPRENEURS
COMPANY: THE WOLFINGTON COMPANIES
INDUSTRY: TECHNOLOGY, REAL ESTATE, FILM
WHAT MAKES HIM HAUTE
Chairman and CEO of The Wolfington Companies, Sean Wolfington is a serial entrepreneur in technology, auto, marketing and film. By the age of 40, he built and sold three digital platform companies for nearly a half-billion dollars. Wolfington was recognized as "Entrepreneur of the Year" by Ernst & Young and HL, received the Legacy Award from the National Council for Adoption in 2007, the President's Service Award in 2008 and the Tony Bennett Exploring the Arts Award in 2012. In addition, the Wolfington Foundation enables bright futures for at- risk children through sports and the arts.
MICHAEL & BOBBY YAMPOLSKY
CATEGORY: ENTREPRENEURS
INDUSTRY: JEWELRY/TIMEPIECES
WHAT MAKES THEM HAUTE
The father-son duo is the No. 1 retailer in America for many luxury watch brands. Bobby made Palm Beach history by becoming the youngest store-owner on Worth Avenue at age 19. Now, their 20-plus year reputation in the industry means East Coast Jewelry is the go-to establishment for gold and exquisite, rare timepieces. They recently opened the ECJ Luxe Collection in Boca Raton's Mizner Park, a one-stop shop for not only jewelry and timepieces, but also luxury automobile purchases and even jet charters.
ENGIN YESIL
CATEGORY: ENTREPRENEURS
COMPANY: CORE DEVELOPMENT HOLDINGS CORP.INDUSTRY: REAL ESTATE
WHAT MAKES HIM HAUTE
After making his fortune by innovating the eyewear industry through a contact-lens company now known as 1-800-CONTACTS, Turkish tycoon Engin Yesil launched Iprepay, a pioneer company that delivers store-value products such as prepaid wireless airtime, calling cards, bill payment and more. He founded Core Development in 1996, and his Turkish real estate company, Yesil Insaat, is developing a grand-scale project near Istanbul. He has been chairman and director of SK Realty Ventures since 2007 and also became president of Wilson Creek Mining Corporation in 2008.
ROBERT ZARCO
CATEGORY: THINKERS
COMPANY: ZARCO EINHORN SALKOWSKI & BRITO
INDUSTRY: LAW
WHAT MAKES HIM HAUTE
Zarco's firm, Zarco Einhorn Salkowski & Brito P.A., is recognized as one of the top franchise law firms in the United States. The firm handles all aspects of franchise, licensing and distribution law, as well as complex commercial disputes. While based in Miami as a franchise, the firm has achieved national and international recognition by representing clients throughout the world, including Mexico, France, Holland, Germany, Australia, New Zealand and the Caribbean. Robert has also been on The Best Lawyers of America list for several years.
ALAN & RUTH ZELCER
CATEGORY: ENTREPRENEURS
COMPANY: ISACO INTERNATIONAL
INDUSTRY: APPAREL
WHAT MAKES THEM HAUTE
Alan is president and COO of Isaco International Corp, a leading designer, distributor and licensee of a broad line of high-quality men's underwear and ties while Ruth serves as vice-president of merchandising. The company manufactures for major retailers and branded labels such as Perry Ellis, in addition to their own brands, Papi and Rico. Alan and Ruth are extremely involved in the community, offering support to numerous charitable foundations such as the Miami Jewish Federation, Mount Sinai Hospital Founders, MTV Staying Alive, The Broward House and Style Saves.
Subscribe to discover the best kept secrets in your city