Photo Credit: Brian To Photography
WildAid, a San Francisco-based wildlife organization, made its Hollywood debut over the weekend by hosting the glamorous and star-studded "An Evening in Africa" benefit at the Montage Beverly Hills.
The benefit, which honored the non-profit organization's 15 years of tireless work to stop the illegal wildlife trade, was attended by Fergie and husband Josh Duhamel, Maggie Q, Kristin Bauer, Chevy and Jayni Chase, Michael Cudlitz, Bo Derek and John Corbett, Amy Tan, Terry McMillan, Paula Abdul and Diane Warren.
The event kicked off with a cocktail reception and dinner, an African band and dancers as well as a performance by Tanzanian singer Alikiba.
Maggie Q. was honored by WildAid Executive Director Peter Knights for her tireless efforts on behalf of the wildlife group for her work in Vietnam against the rhino horn trade, as well as her advocacy against shark fin soup.
A $100 bill that nabbed a $3,000 bid kicked off a live auction that included exotic trips and safaris, as well as, a "Dinner with The Dead,' a night on the town and meal with three lead actors of AMC's The Walking Dead including WildAid ambassador Michael Cudlitz; with dozens more live and silent auction items (including acclaimed wildlife photographers framed African lions, rhinos, and elephant art). The grand total raised at the event exceeded $2.5 million.
The evening's guests also viewed multiple Hollywood-directed PSAs featuring Maggie Q, Yao Ming, David Beckman and Prince William, also of which included sneak peaks of new videos with the Walking Dead cast, actor movie star Tony Jaa and more.
The fundraiser also marked a timely celebratory night, as President Barack Obama and Chinese President Xi Jinping recently made a joint commitment to halt the ivory trade in their respective nations.
Photo Credit: Brian To Photography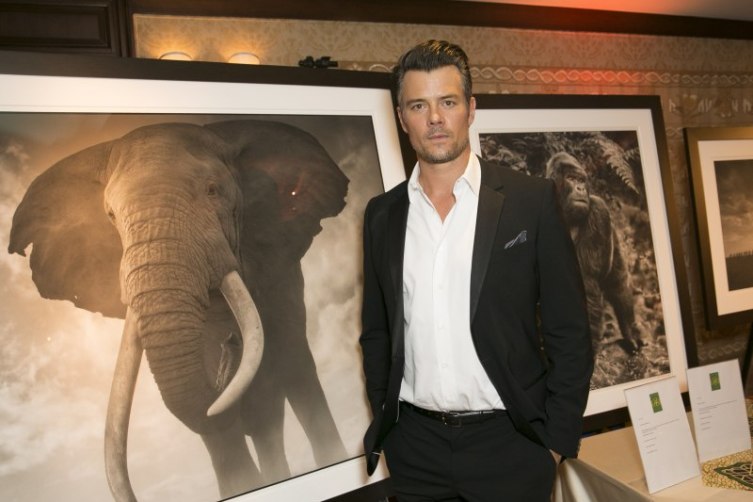 Photo Credit: Brian To Photography
WX3A9642
John Corbett and Bo Derek
Photo Credit: Brian To Photography
Photo Credit: Brian To Photography
WX3A9897
Chevy Chase and Steve Valentine
Photo Credit: Brian To Photography
Photo Credit: Brian To Photography
Photo Credit: Brian To Photography
Photo Credit: Brian To Photography