Fashionistas and foodies have their picks of events to attend this week in Boston. Here's a look at some of the hautest happenings.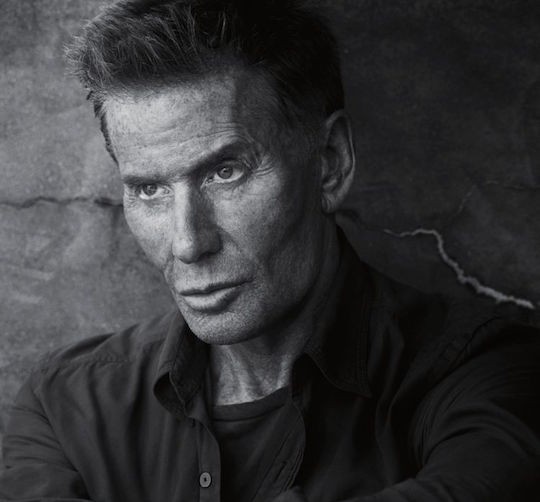 Photo Credit: http://www.gsd.harvard.edu/#/events/calvin-klein.html
Style mavens can head over to Harvard's Graduate School of Design tonight to listen to Calvin Klein discuss what's hot and trendy in today's fashion marketplace. The event gets started at 6:30 p.m. in Piper Auditorium, Gund Hall in Cambridge. Klein, whose brand launched in 1968, is not only known for his modern fashion designs, but also his fragrance, beauty and home collections. The top designer for men and women will share some tips into the success of his multi-billion-dollar empire.
Photo Credit: Boston University
If you are more of a foodie than a fashionista, one of the country's best chefs will be in town tonight for a gala event celebrating Boston University Metropolitan College's 50th anniversary. Chef Jacques Pépin will also be celebrating his 80th birthday at this evening's festival of food and wine. Pépin has just been named the first recipient of the Julia Child Award by The Julia Child Foundation for Gastronomy and the Culinary Arts. Tonight's guests will also receive an autographed copy of the Chef's forthcoming cookbook Jacques Pépin Heart & Soul in the Kitchen, the companion piece to his new 26-episode series set to broadcast on PBS stations this fall. Local chefs on hand will include David Becker of Sweet Basil, Jamie Bissonnette of Coppa and Toro as well as Jeff Fournier of 51 Lincoln.
Photo Credit: Saloon
On Wednesday night, scotch lovers can visit Saloon in Davis Square for a single malt pairing dinner celebrating Scotland's favorite sips. The event will be hosted by Scotch Master Ambassador Simon Brooking and feature a five-course menu designed by Executive Chef Shayne Nunes paired with Brooking's selections. Whether you are a scotch novice or appreciative aficionado, it's your chance to enjoy a taste of classic single malts like Laphroaig, Auchentoshan and Bowmore. The menu will include dishes like chipotle pumpkin soup, sticky pork ribs and citrus-brined pork loin with roasted Brussels sprouts.
Photo Credit: MA Restaurant Association
Also being held on Wednesday night is the Mass Restaurant Association Stars of the Industry Awards. This is one of the biggest events in town being held at Lombardo's in Randolph this year to showcase some of Boston's most talented chefs. The event starts at 5:30 p.m. and includes dinner, drinks and entertainment. The Master of Ceremonies this year is Comedian Tony V.
Photo Credit: New England Center for Homeless Veterans
Also being held Wednesday is the signature fundraising event for the New England Center for Homeless Veterans. The proceeds from Leave No One Behind will benefit the center's capital needs, clinical support services, and the on-site Veterans Training School. The event, which gets underway at 5:30 p.m. is attended by some of Boston's biggest names and will be hosted by Master of Ceremonies and New England Cable News anchor, Mike Nikitas. The black-tie optional fundraiser is being held at the Seaport World Trade Center (200 Seaport Boulevard, Boston).