Ashley Longshore is a Louisiana-based contemporary artist whose artwork is shaking up the scene this year at New York Fashion Week. The one-woman wonder is owner of the Longshore Studio Gallery in New Orleans, an entrepreneur and famed artist.
Longshore is taking her talents to the Big Apple for an exclusive show at the Bryant Park Hotel. The New Orleans artist is known for her pop art depicting many of our favorite icons. Anna Wintour and Kate Moss included. Her work specifically focuses on Hollywood glamour, American consumerism and pop culture. Longshore's pieces often are noted for their comparison to Andy Warhol's work, making her known as a "modern Andrea Warhol."
Her collaboration with the Bryant Park Hotel will see a suite converted into a Longshore inspired haven. In the theme of Fashion Week, she will feature her "fashion icons" collection, which satirically depicts the industry's biggest names. The titles of the artworks to be exhibited have been released; "The Fashion Empire Strikes Back" "She Took a Xanax, Stole his Amex and Bought Everything," "Bitchopotomus" and "Audrey Hepburn With Bryant Park Hotel Headdress," will all be on display.
Longshore will be the first ever artist to secure collaboration with the luxurious hotel. In an interview with the NY Daily News the artist noted, "I have always wanted to create an Ashley Longshore Suite, with a great hotel. … The Bryant Park Hotel has an iconic place in New York Fashion Week's history."
The artist will be in attendance at a private unveiling of her Bryant Park Hotel suite on September 9th. The suite will be available for booking for haute guests from September 10th onwards.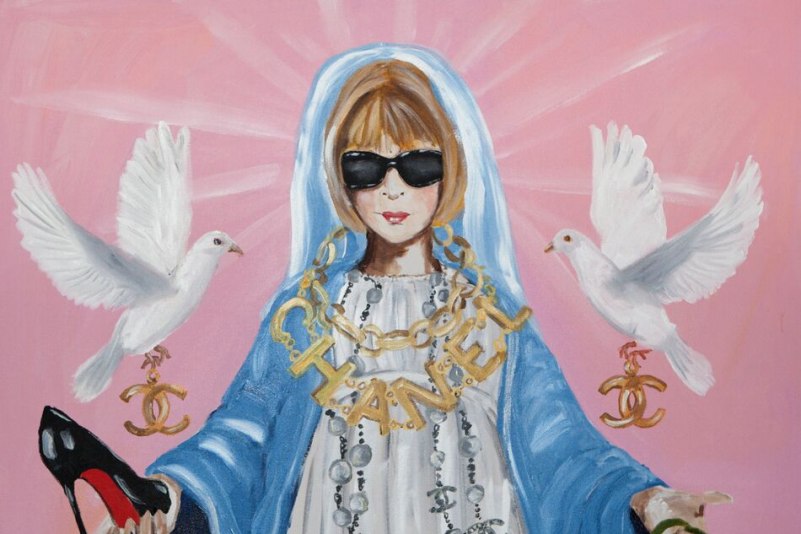 Subscribe to discover the best kept secrets in your city