Photo Credit: Robert McClenahan)
The 10th landmark season of the Napa Valley Festival del Sole, which runs July 17-26, got off to a booming start with a glorious burst of fireworks at the 10th Anniversary Founders Dinner on Opus One, a prelude to the festival that celebrates culture, food and wine. Bentleys were in abundance as festivalgoers arrived in style to the various events around the Valley. Haute Living was on the scene for the weekend's festivities, which included Kevin Spacey's performance at the Annual Gala at Meadowood Napa Valley, a rousing rendition of Beethoven's 9th and Getty World Premiere concert, an elegant patron dinner at Far Niente and Neiman Marcus' haute Brunello Cucinelli fashion show at HALL Rutherford. We take you behind the scenes of the festival, which this year is dedicated to Ann and Gordon Getty and generously underwritten by Jan Shrem and Maria Manetti Shrem. Proceeds from the auction make possible the festival's free and low-cost concert opportunities for local residents, as well as grants to bolster Napa County public school arts education initiatives and Napa Valley Youth Symphony scholarships.
Annual Festival Gala at Meadowood Napa Valley
Photo Credit: Drew Altizer Photography
The highlight of every Napa Valley Festival del Sole is the Annual Festival Gala at Meadowood Napa Valley, and despite scorching temperatures, this was indeed another grand event. The evening got underway at 5 p.m. when 450 stylish guests, who included Nancy Pelosi, Paul Pelosi, Roger Barnett, Sloan Barnett and Jean-Charles Boisset, dressed in white descended on the grounds of the posh resort for a tented reception on the lawn that stretched 60 minutes. Then it was onto another tent, dripping in chandeliers with gorgeously-decorated tables, for the dinner and show. Darioush Khaledi, chairman of the Festival del Sole and proprietor of Darioush Winery, took the stage to welcome everyone. "It's amazing how we started with six wineries, and now we have over 100," he said, also adding the tremendous amount of Napa Valley businesses that lend support to this annual event.
This year's celebration, Hollywood & Vine, was reminiscent of the glittering nightclub scene of Hollywood's Golden Era. Spacey had just done a show the previous night at the Green Music Center in Sonoma. "A lot of them were drunk—just like you," the actor teasingly said to the crowd. He sang standards from the swing era and popular classics from the Great American Songbook and sashayed off stage and into the crowd when he sang New York State of Mind. Midway through his 30-minute performance, he surprised the crowd by introducing Grammy Award winner Patti Austin, who performs at the Venetian Hotel in Las Vegas on Oct. 4, belted out a high energy song. House of Cards fans were delighted when Spacey turned into his on-screen character Frances Underwood—he also mentioned the Netflix show's whopping 11 Emmy nominations— and all enjoyed his Johnny Carson impersonation.
Spacey's performance was followed by an auction that raised $1.6 million, surpassing last year's record-setting total. The Shrems generously kicked off the Fund A Need portion with a $100,000 donation and that portion raised an impressive $430,000.
Alejandro Ayala, the Estate Chef at Meadowood Napa Valley, prepared the three-course meal, which included smashed avocado toast, north coast sea bass with Meadowood garden vegetables and a Mt. Tam dessert (pine nut butter, crostini and stone fruit). Guests sipped Acacia Sangiacomo Chardonnay 2012, Georges de Latour Cabernet Sauvignon 2009 and Hewitt Cabernet Sauvignon 2012.
Afterward, guests retreated to the lawn for cigars, cocktails and more mingling late into the night.
Beethoven's 9th & Getty World Premiere
Photo Credit: Kelly E. Carter
The Lincoln Theater was the place to be on Saturday. That's when conductor James Gaffigan truly amazed concertgoers by robustly guiding the Russian National Orchestra, which had arrived from Moscow at 3 a.m., through a grand program that included the world premiere of new choral works by Gordon Getty and Beethoven's monumental No. 9 Symphony, culminating in the famous "Ode to Joy." Soloists Amber Wagner (soprano), Kelley O'Connor (mezzo-soprano), John Tessier (tenor), Brandon Cedel (bass-baritone) and San Francisco's Volti chorus helped bring it all together.
To celebrate the 10th anniversary, Napa Valley Festival del Sole founders Richard Walker and Barrett Wissman, along with executive producer Charles Letourneau, wanted to do something universal.
"Beethoven 9 jumped immediately to mind," Walker later said at the Far Niente patron dinner. "The idea of combining it with a great Russian orchestra, an American chorus, American soloist, amazing conductor and German composer–that's international. It was something very special."
The concert was part of the Jan Shrem and Maria Manetti Shrem Vocal Arts Series. The Russian National Orchestra's appearance was made possible by Tatiana and Gerret Copeland, proprietors of Bouchaine Vineyards, with additional support from Athena and Timothy Blackburn.
Patron Dinner at Far Niente
Photo Credit: Kelly E. Carter
The decade-long relationship between Far Niente and Festival del Sole was celebrated at a swank Patron Dinner on July 18.
Walker, President and Festival Director, said, "Barrett and I were going up and down the Valley back in 2006—a few months before the first festival. We knocked on a lot of doors and most of them were not open. They thought we were crazy to come up with this idea and whether it could really happen.
Larry Maguire, President and CEO of Far Niente, said, "It was lunacy Rick, that's what it was. I think it was February and you were planning a concert in July. I said, 'This will never happen.' And it did. I'm so proud that we've been a part of it from the beginning."
Over the years Far Niente has hosted some of the festival's most extraordinary and memorable events, and this year was no exception. About 220 guests dined alfresco under an elegant cover, surrounded by 13 acres of beautifully landscaped gardens and facing Far Niente's historic, tri-level winery. Wine pairings were curated specifically for the evening from the winery's deep and dedicated focus on Cabernet and Chardonnay.
There were lots of kudos for Gaffigan.
Beth Nickel, Far Niente proprietor, said, "I used to listen to a scratchy recording of Beethoven's 9th growing up and it was never so extraordinary as it was tonight—so thank you. I wonder how that Russian National Orchestra made that stunning recovery from jetlag."
"I told him earlier that piece brought me to tears, it truly did – and so did the Beethoven piece," Maguire said with a laugh.
Maguire shared with his guests a story about the bumblebee cufflinks from Bergdorf Goodman that he sported and Gaffigan, the conductor.
"James high jacked my cufflinks for the performance tonight," Maguire told the guests. "They are huge cufflinks. His arms are (flailing) and I'm going, 'Boy, I hope those cufflinks stay in.' James was thinking exactly the same thing."
During the evening, Nickel presented Gordon Getty with a 3-liter bottle of Far Niente Estate Bottled Cabernet Sauvignon, Napa Valley, Oakville.
Blue was the color of the evening, from the water goblets to the tablecloths to the entertainment, courtesy of New York City's famed Blue Note Jazz Club. For the evening, "A Night at the Blue Note," Far Niente executive chef Trevor Eliason expertly prepared a Maine lobster salad (paired with 2013 Far Niente Estate Bottled Chardonnay) and slow-roasted petite filet of akausi beef (paired with 2012 Far Niente Estate Bottled Cabernet Sauvignon and 2005 Far Niente Cave Collection Cabernet Sauvigno. During dinner, violin virtuoso Regina Carter whetted diners' appetites with a sensational performance. After the meal, guests enjoyed a live jazz performance by the Regina Carter Trio, featuring Marvin Sewell and Jesse Murphy, in the Carriage House, amongst the Nickel's car collection and where an irresistible display of desserts beckoned. Naturally, there was more wine, a 2008 Dolce to be exact, and an espresso cart.
Brunello Cucinelli Luncheon/Fashion Show
Photo Credit: Kelly E. Carter
A haute time was literally had by all at the Brunello Cucinelli Luncheon Hosted by HALL Wines and Neiman Marcus at Kathryn Walt Hall and Craig Hall's stunning estate in Rutherford. As the temperatures soared and cooling systems tried to keep guests comfortable, models donned fashions from vaunted Italian designer Brunello Cucinelli's Fall 2015 collection. He's known for his cashmere; the models deserve plenty of credit for never looking uncomfortable as they pranced up and down the paths between two long, beautifully-decorated tables wearing fashions fit for winter in the sweltering heat. The alfresco luncheon was hosted in honor of Ann Getty, a style doyenne known for her exquisite taste and who was named the recipient of the festival's style icon award.
Walt Hall, who knows a little something about fashion as well, dazzled in a chic Brunello Cucinelli ensemble. "I've never seen so much Brunello Cucinelli in one place," remarked the former U.S. Ambassador to Austria.
The Halls, passionate art collectors, were also early supporters of Festival del Sole and hosted the very first patron dinner. Attendees at Saturday's luncheon enjoyed heirloom tomatoes and burrata, carnaroli risotto and panna cotta, prepared by the all-star team from Meadowood Napa Valley and wonderfully paired with delicious HALL wines. This was truly a stylish afternoon hosted by one of Napa Valley's most gracious couples.
Taste of Napa
The Taste of Napa Presented by Union Bank, a signature festival event and held at 500 First Street in Napa, was a sellout once again. Guests sipped the offerings from 40 local wineries, many rarely open to the public and which poured tastes of their most coveted wines, and nibbled an expanded selection of hors d'oeuvres and signature tastes from nearly 30 of the region's most celebrated restaurants and food artisans. The live musical stylings of "Wine Country Guitarist" Morris LeGrande and his band provided the perfect soundtrack to an unforgettable epicurean experience. This year's Taste of Napa upped the ante and took a cue from the wild popularity of culinary competition TV shows with a "Town & Country Cook-Off." Top chefs from Napa took on their peers from San Francisco and Oakland in a course-by-course face-off. Team Napa, comprised of Chad Hendrickson with Hess Collection, Nick Ritchie, Atlas Social and April Cordsen with Morimoto, beat Team San Francisco, which included Mark Dommen, One Market, Esteban Escobar of Town Hall, and Luas Knox of Burritt Room, 153 to 151. The judges were Kitty Morgan of the San Francisco Chronicle, culinary producer Susie Heller and celebrity chef Tiffany Derry.
The festival runs through July 26. For more information visit festivaldelsole.org.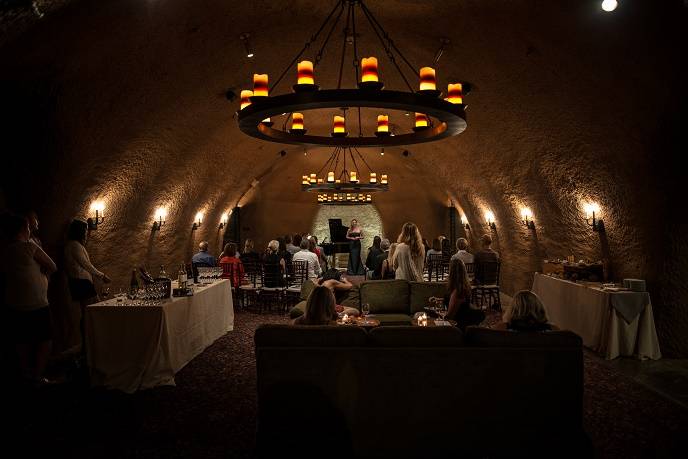 Twilight Preview Concert at Calistoga Ranch
Mezzo-soprano Samantha Hankey and Brian Zeger, piano
Twilight Preview Concert at Calistoga Ranch
Mezzzo-soprano Samantha Hankey (Photographer: Robert McClenahan)
Founders Dinner at Opus One
Founders Dinner at Opus One at Festival del Sole 2015
Photo Credit: Robert McClenahan
Founders Dinner at Opus One
Another gorgeous Napa sunset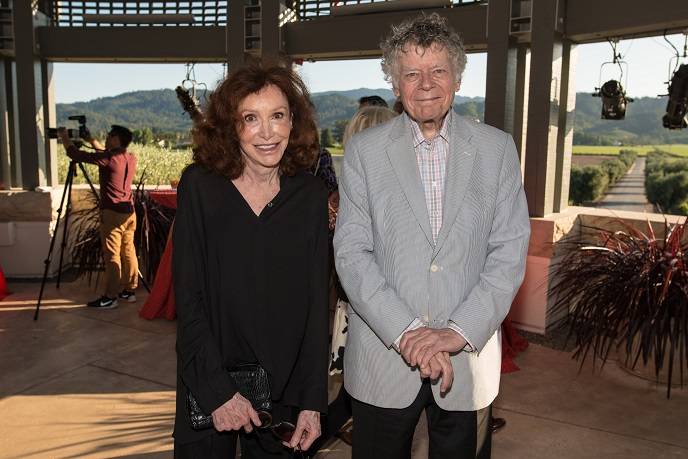 Founders Dinner at Opus One
Ann Getty, Gordon Getty
Founders Dinner at Opus One
Karen Maguire, Larry Maguire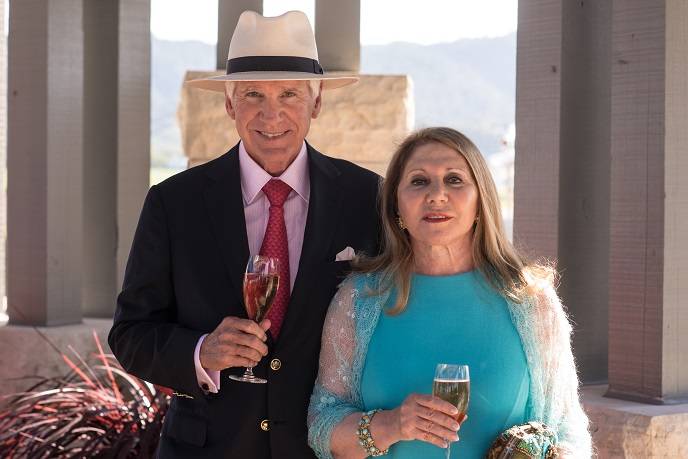 Founders Dinner at Opus One
Timothy Blackburn, Athena Blackburn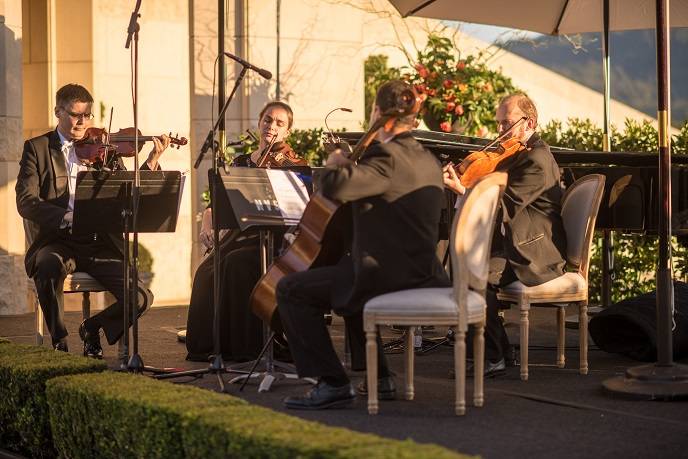 Founders Dinner at Opus One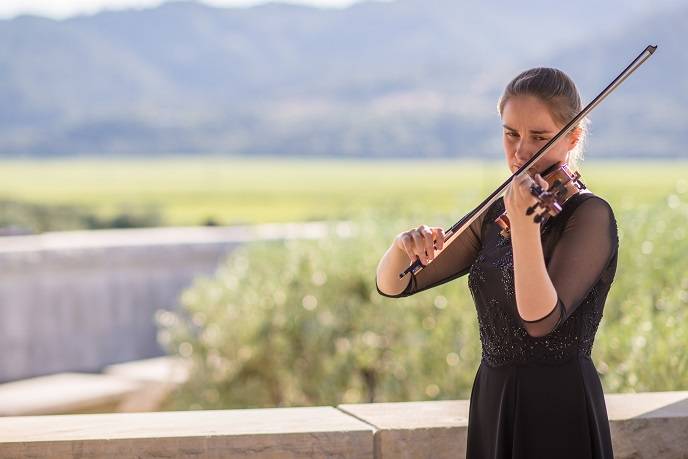 Founders Dinner at Opus One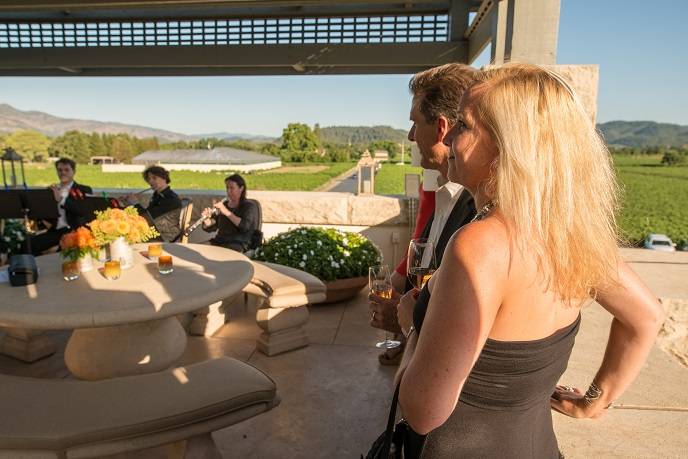 Founders Dinner at Opus One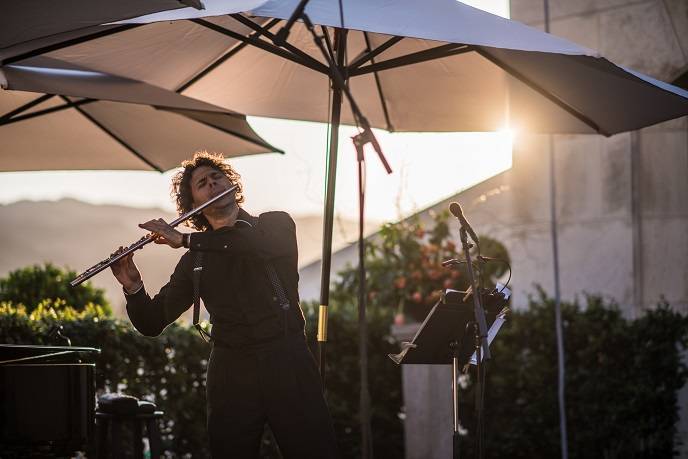 Founders Dinner at Opus One
Flutist Maxim Rubtsov
Founders Dinner at Opus One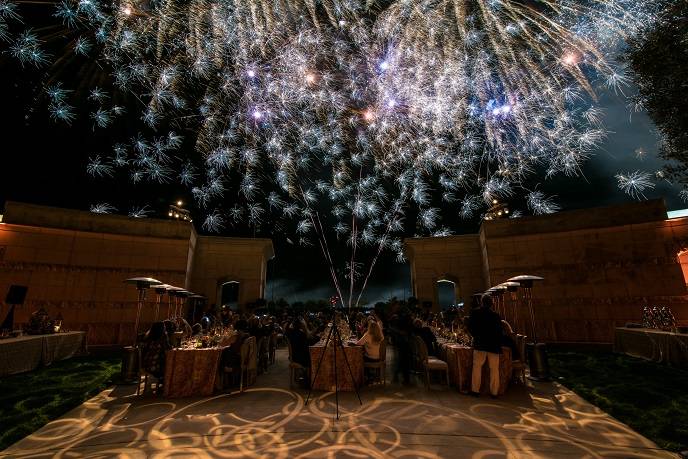 Founders Dinner at Opus One
Fireworks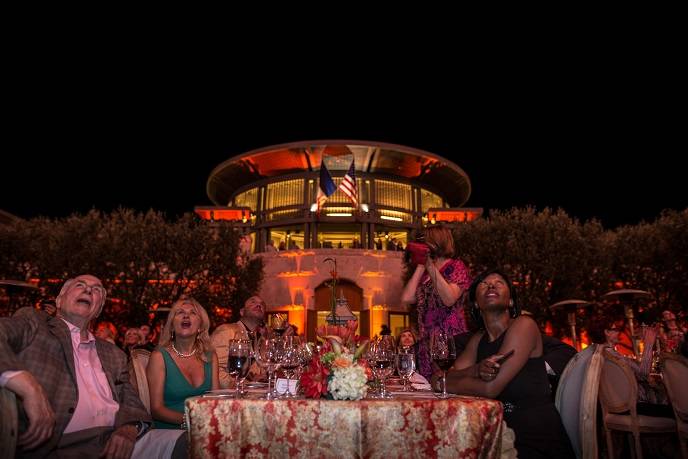 Founders Dinner at Opus One
Founders Dinner at Opus One
Opening Night Concert at Castello di Amorosa
Opening Night Dinner at Castello di Amorosa
Opening Night Dinner at Castello di Amorosa
Dario Sattui
Opening Night Concert at Castello di Amorosa
Maria Manetti Shrem and Jan Shrem
Opening Night Dinner at Castello di Amorosa
Barrett Wissman
Opening Night Concert at Castello di Amorosa
Patrick Walker celebrates his 17th birthday with his father Rick Walker.
Opening Night Dinner at Castello di Amorosa
Gina Gallo, Darioush Khaledi and Jean-Charles Boisset
Opening Night Concert at Castello di Amorosa
Opening Night Concert at Castello di Amorosa
Allegro After Party at Provenance Vineyards
Maria Manetti Shrem, Margrit Mondavi and Ken Monnens
Patron Dinner at Far Niente
Spencer Christian, Antonio Castellucci and Lyn Courtney-Christian
Patron Dinner at Far Niente
James Gaffigan, Rita Castellucci, Antonio Castellucci and Olivia Hsu Decker
Patron Dinner at Far Niente
Regina Carter Trio
Brunello Cucinelli Luncheon Hosted by HALL Wines and Neiman Marcus
Gordon Getty, Kathryn Hall, Craig Hall
Brunello Cucinelli Luncheon Hosted by HALL Wines and Neiman Marcus
Gordon Getty, Chip Zecher
Brunello Cucinelli Luncheon Hosted by HALL Wines and Neiman Marcus
Craig Hall, Kathryn Walt Hall, Tatiana Copeland and Gerret Copeland
Brunello Cucinelli Luncheon Hosted by HALL Wines and Neiman Marcus
Antonio Castellucci and Karen Caldwell
Brunello Cucinelli Luncheon Hosted by HALL Wines and Neiman Marcus
Ted Deikel and Pamala Deikel
Brunello Cucinelli Luncheon Hosted by HALL Wines and Neiman Marcus
Kathryn Hall, Pam Kramlich, Craig Hall
Brunello Cucinelli Luncheon Hosted by HALL Wines and Neiman Marcus
Tatiana Copeland, Kathryn Hall, Maria Manetti Shrem, Amanda Harlan
Brunello Cucinelli Luncheon Hosted by HALL Wines and Neiman Marcus
Fashion Show
Brunello Cucinelli Luncheon Hosted by HALL Wines and Neiman Marcus
Fashion Show
Brunello Cucinelli luncheon
Fashion Show
Brunello Cucinelli Luncheon Hosted by HALL Wines and Neiman Marcus
Atmosphere
Brunello Cucinelli Luncheon Hosted by HALL Wines and Neiman Marcus
Atmosphere
Brunello Cucinelli Luncheon Hosted by HALL Wines and Neiman Marcus
Atmosphere
Brunello Cucinelli Luncheon Hosted by HALL Wines and Neiman Marcus
Atmosphere
Annual Festival Gala at Meadowood Napa Valley
Kevin Spacey
Annual Festival Gala at Meadowood Napa Valley
Guest and Patti Austin
Annual Festival Gala at Meadowood Napa Valley
Guests
Annual Festival Gala at Meadowood Napa Valley
Paul Pelosi and Jean-Charles Boisset
Annual Festival Gala at Meadowood Napa Valley
Nancy Pelosi with Vintage High Vocalettes and music director Mark Teeters
Taste of Napa
Reserve Tasting
Taste of Napa
Taste of Napa
Photos by Robert McClenahan, Paul E. Richardson Olivia Hsu Decker, Kelly E. Carter and Drew Altizer Photography