OUR ANNUAL HAUTE 100 LIST IS THE ULTIMATE COMPILATION OF THE BIGGEST AND BRIGHTEST NAMES IN FILM, FASHION, PHILANTHROPY, BUSINESS, AND TECHNOLOGY.  Here is what they've been up to…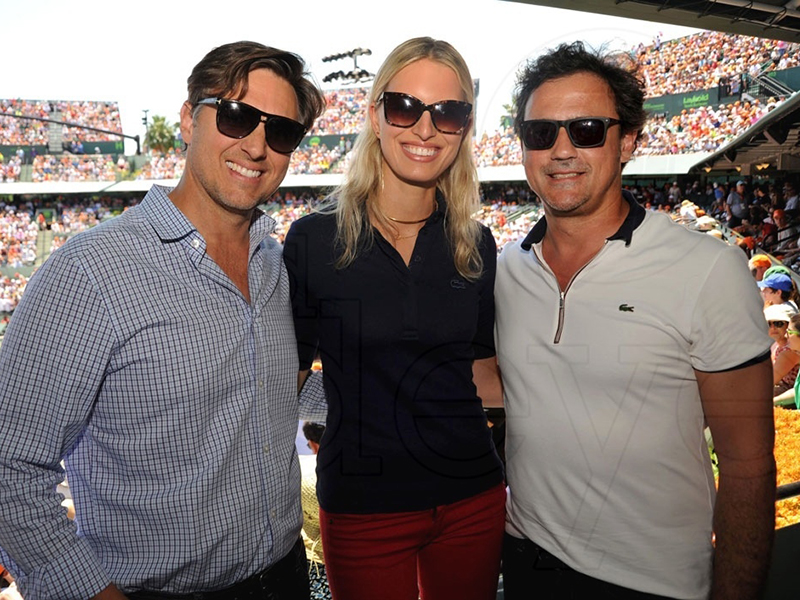 LACOSTE at Miami Open featuring Karolina Kurkova and Surprise Performance
Blonde beauty Kurkova enjoyed watching two days of tennis, including the Men's Finals and Women's Finals, right from the LACOSTE suite wearing LACOSTE outfits. Husband Archie Drury and CEO of LACOSTE North America, Francis Pierrel joined the Czech model in the exclusive suite. LACOSTE celebrated their inaugural sponsorship, presented by Itau. Right before LACOSTE pro player John Isner went on to beat Kei Nishikori at Crandon Park tennis stadium on Key Biscayne, FL, guests were presented with an incredible performance choreographed by Amanda Tae Alveraz, which was inspired by the LACOSTE Spring/Summer 2015 campaign.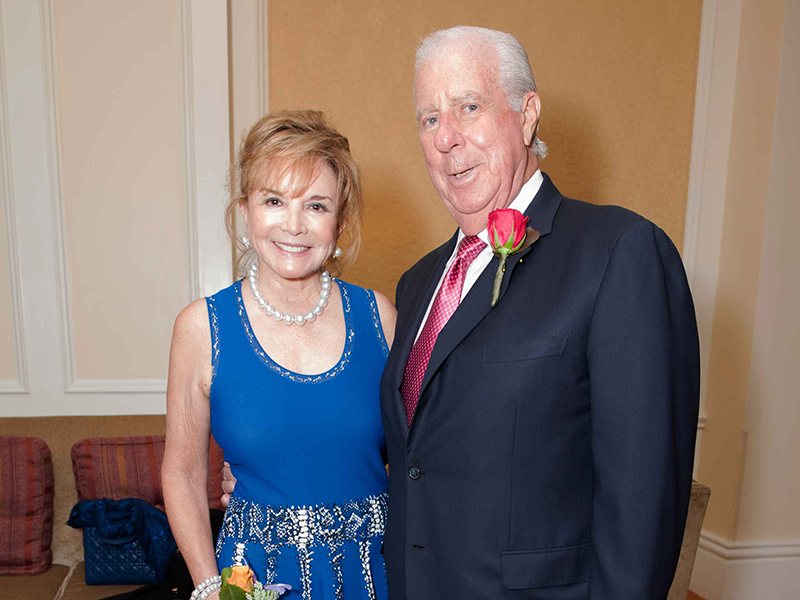 Paul and Swanee DiMare Honored as Big Brothers/Big Sisters' 2015 Power Couple
Miami's top philanthropists have been awakening new possibilities for the kids of Miami. These humanitarians and significant supporters were recognized at the annual "Miracle Makers Luncheon and Fashion Show," hosted by the Women's Committee of Big Brothers Big Sisters of Miami, along with this year's co-chairs Irene Korge, Bronwyn Miller, and Migna Sanchez-Llorens. The 15th annual Luncheon took place at the Ritz-Carlton Key Biscayne where Paul and Swanee DiMare were honored as the organization's 2015 Power Couple.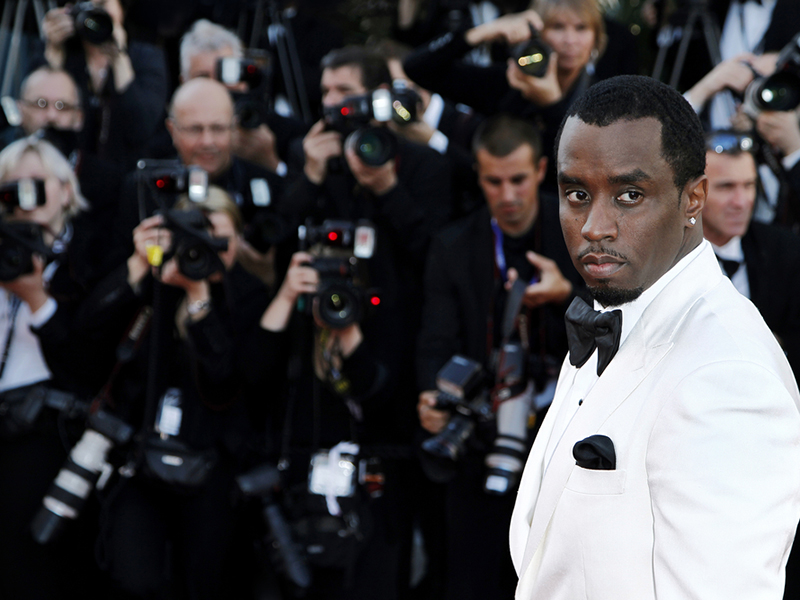 Sean 'Diddy' Combs New Fragrance
Sean 'Diddy' Combs has released his first new scent in six years and it's a men's fragrance called 3AM. 3AM is fresh with citrusy notes, making it safe with a dash of daring; a fragrance that will appeal to a broad audience. Combs wanted to make it clear that the cologne is not just a celebrity endorsed fragrance, but that he approaches all products as a designer, just like he did with his Sean John street wear brand. He also used his high profile appearance as a chance to address what he actually likes to be called. Combs shared that his music palls still call him "Puff Daddy" or "Puffy," but in the media and in the world he's Diddy.
Al and Nancy Malnik's Annual Make-A-Wish Garden Party
Every year, Al and Nancy Malnik host a sublime garden party at their ocean front Beaux-Arts style estate in Ocean Ridge, FL. The event celebrates the upcoming InterContinental Miami Make-A-Wish Ball, taking place this fall. Greek mythology is the theme for the gala, which was revealed by Shareef Malnik, the Gala's Chairman. The gala ahead will be the 21st for the South Florida chapter, and with each passing year, the event's sets, performers, and costumes get better and better. In 2014 they raised a record high of $2.5 million to grant 500 wishes to children with life-threatening diseases.
Romero Britto Takes a Bite out of
Apple with Attorney Robert Zarco
Miami based artist, Britto is suing technology giant Apple and transatlantic design firm Craig & Karl for copyright infringement and other related counts. Apple used art for its worldwide "Start Something New' advertisement campaign that had a strong resemblance to Britto's artwork. The knock-off images were used on in-store displays and on Apple's landing page. The suit was filed in federal court in Miami through Attorney Robert Zarco, known for representing smaller entities taking on corporate giants. Zarco asks for Apple to stop utilizing the offending image immediately and is also seeking up to $100 million in punitive damages, lawyers' fees, and lost licensing. Their work with Apple is only the first transgression, the lawsuit states. "Craig & Karl have employed copycat images of Britto's works in lucrative licensing deals for merchandise and promotions with companies such as Nike; The Gap, Inc.; Kiehl's; and Apple….the more their images resembled Romero Britto's, the more successful they became in their business endeavors.
Miami's New Flatiron Building by Ugo Colombo
Miami is getting its first flatiron building with the Brickell Flatiron. Granted it's much taller and not quite as narrow as historic flatirons, but it's every bit as cool. CMC GROUP founder, and Haute 100-lister Ugo Colombo developed the Brickell Flatiron. For the building's interiors he tapped architect Luis Revuelta, with whom he worked on the Santa Maria building in 1997. Acclaimed NYC-based artist Julian Schnabel designed the building's lobby and public spaces, as well as the building's unique sales gallery, which debuted during Art Basel.