Photo Credit: Hyatt Regency Lake Tahoe

Be it an extravagant month long vacation or a quick two-night affair, summer is the perfect time to plan your getaways. Wondering where to go and what to do? Here we share some of the West Coast's hautest happenings.
Photo Credit: Goff Photography
Can't wait to head out of town? This weekend is Lodi's annual ZinFest. On Saturday, May 16 over 4000 wine lovers will descend on the Central Californian city to sip varietals from 40+ Lodi wineries. For those in the know, the region is an up-and-coming hot spot for affordable, highly drinkable wines. At the festival there will be seminars, discussions, live music, and plenty of delicious eats from local restaurants. Hop in your car on Saturday morning and spend the day in the valley, where it's expected to be a lovely 77°F, then book a room at the Wine & Roses Hotel — our preferred lodging of choice when wine tasting in Lodi.
Photo Credit: The Carneros Inn

If you're more into cocktails than wine, head north to Sonoma's Carneros Inn where they are offering a foraging mixology experience. Guests are invited to scour the property's gardens for herbs, fruit, and garnishes, then they bring back their bounty for a personal lesson on cocktail making from the Carneros Inn's head bartender, Dan Poli. Some of the items grown in the culinary gardens include mission figs, pomegranates, quince, persimmons, olives, lavender, basil, thyme, and rosemary. Poli believes that gathering your own ingredients changes the way you think about drinks, "actually picking ingredients pulled directly from the earth, learning about their properties, and then using them to create an original dish or cocktail, creates a unique, lasting experience."

Photo Credit: The Rancho Bernardo Inn
Another outdoor happening at a destination hotel is Spring Blooms at the Rancho Bernardo Inn in Northern San Diego. This program includes a one night stay, mimosa breakfast, and floral design class with the Inn's certified florists. First, you'll search the 265-acre property (that's covered in stunning white garden roses) for the prettiest blooms, then you'll cut them and bring them back to the Inn's in-house floral department where you'll meet with the aforementioned florists who will help you craft the most beautiful bouquet imaginable. The experience, that screams spring has sprung, is on our agenda for our next trip down south.

Photo Credit: N Wilson Photo
Prefer to head North? The Mendocino Music Festival, which is in it's 29th year, is taking place July 11 – 25. The festival brings together a wide variety of musicians, from chamber music to jazz, folk, and bluegrass, that includes the California Honeydrops, Alex deGrassi, Blame Sally, Calder Quartet, and the opera, the Barber of Seville. There are both day and night events as well as lectures, recitals, and a special piano series. The festival is mostly held in a big tent that overlooks the Pacific ocean which means breathtaking views will only enhance the experience. If you want to make a weekend out of it, we recommend hitting up some local farms and wineries. Pennyroyal makes excellent artisan goat and sheep milk cheese and Nelson Family Vineyards has a good variety of white and red wines.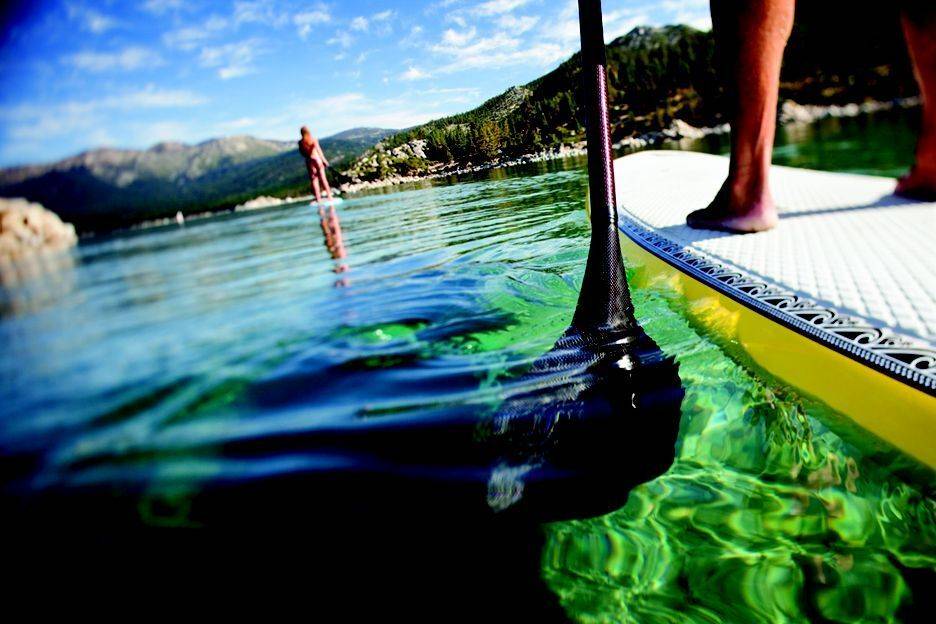 Photo Credit: Hyatt Regency Lake Tahoe
Adventure seekers should plan a vacation to the Hyatt Regency Lake Tahoe. Although there is no snow, there are plenty of outdoor activities to choose from. Why not take a stand-up paddleboarding yoga session? Or how about a mountain biking excursion or hike along the Tahoe Basin? We would love to do the resort's hook, line to table catamaran fish tour. Your fresh catch will be expertly cooked by the lakefront restaurant, Lone Eagle Grill's chefs. Of course, after all these strenuous workouts, you might want to relax. Luckily the hotel's Stillwater Spa offers sports massages, mountain-inspired scrubs, and hydra facials.
Photo Credit: Hotel Zamas
Brush off your Spanish dictionary, grab your beach bag, and hop on a flight to Tulum, Mexico. The Hotel Zamas is where you should stay, it was founded by two Bay Area expats over 20 years ago and is one of the region's top boutique hotels. They recently launched an initiative called Taste of Tulum that involves some of San Francisco's best chefs. The Delfina group's Anthony Strong kick-started the series by visiting the hotel for a weekend. He took over the restaurant and made a series of meals inspired by the local ingredients and culture. Speaking of culture, Tulum has a large collection of colorful street art. The murals dot the beach town and the Zamas offers an unparalleled tour (in Spanish or English) of the street art scene. The tour ends with margaritas at Zamas beachfront restaurant. Salud!