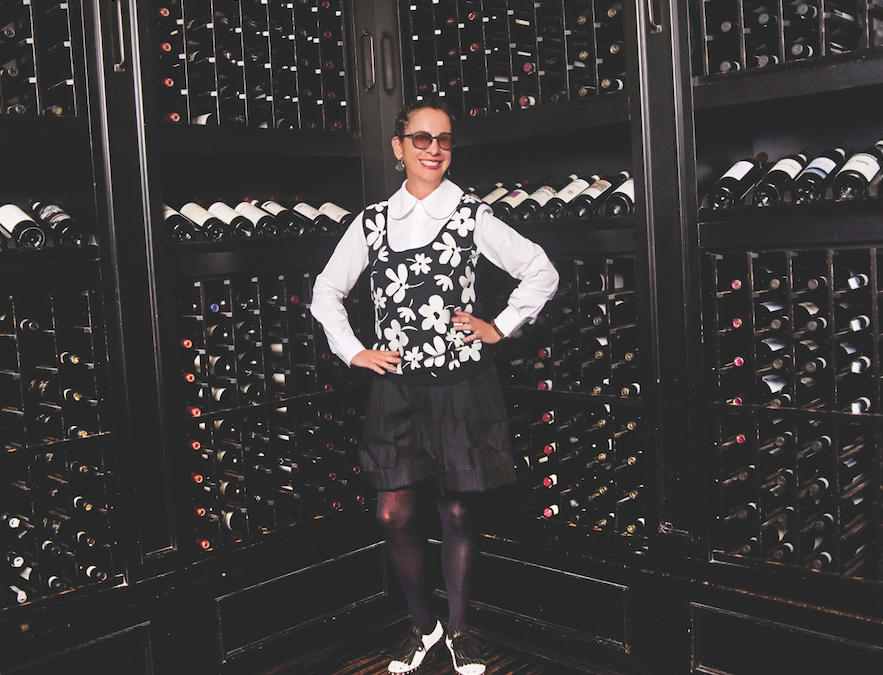 Referring to James Beard-Winning Chef Nancy Silverton as the reigning queen of Los Angeles' food scene is no idle boast: the native Angeleno has the highest culinary honor a chef can receive under her belt—the James Beard Foundation's 2014 Outstanding Chef award. It is the first time an L.A.-based chef has taken home the honor since Spago's Wolfgang Puck tied New York's Jean-Georges Vongerichten in 1998. However, this latest accolade is just one of the 60-year-old chef's many achievements. In addition to co-owning three of the city's hottest eateries—Osteria Mozza, Pizzeria Mozza, and chi SPACCA—with Mario Batali and Joe Bastianich, she's penned eight cookbooks with another currently in production and opened several successful eateries, including the now-shuttered L.A. institution Campanile. We sat down with Silverton to chat about her big win, her future plans, and the New Year's resolutions she promises to keep.
How did you celebrate your win for James Beard's Outstanding Chef of the Year?
I took one for the team. Joe [Bastianich] and Mario [Batali] threw a big party at Otto in New York. Being in the city was a celebration anyway; it was fun to be there, and a great, great party.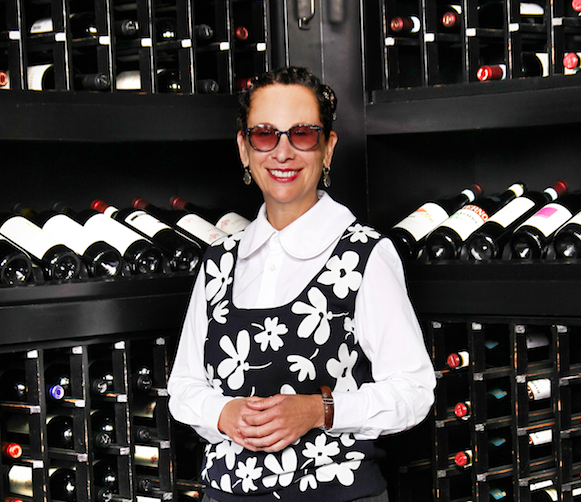 How has the culinary scene in L.A. changed since you got your start?
It's very different: not only business-wise, but also as a diner. It's thrilling. I'm from Los Angeles; I started my career here in 1979 [working at Michaels in Santa Monica], then at Spago to elevate my career. I worked for Wolfgang [Puck] for two-and-a-half years before moving to New York. I had the choice of staying in New York, but it didn't feel reliable, so I returned to L.A. and opened Campanile in 1989. [Campanile] was definitely favorably received, but the climate of L.A. really went down [at that time]. You can point fingers at the Malibu fires and the L.A. riots, but basically in the early '90s, the restaurant scene went flat. I felt like nobody was coming to L.A. anymore to visit the food scene. Chefs would fly around the country to see various restaurant scenes for inspiration, but none of my fellow restaurateurs were coming to Los Angeles to see what we were doing. That has completely flipped: L.A. has the most vibrant dining scene in the country right now, not just with new restaurants, but nationally; chefs are really paying attention to the ethnic cuisine that we've had here all along. People are coming to try Korean, Chinese, Thai, and Mexican. The temperature here is definitely more elevated.
What new and classic restaurants do you love in L.A. besides your own?
This year especially I have been traveling for various reasons and causes way too much, and I'm way behind in my restaurant experiences. I have a lot of catching up to do! Even though I have my evenings off, I stay in my neighborhood [at night]. I'll venture out if someone gathers a group of people, but I typically stick to a handful of restaurants that I know and love like A.O.C., Lucques, Jar, and Angelini Osteria.
What plans do you have in store for Osteria Mozza in 2015?
The next Mozza will probably open at the end of next year at the Sands Hotel in Macau.
Are you going to have a hand in helping Mario Batali open Eataly in L.A.?
We're talking about that right now. They certainly asked me to play a role. If you asked me right now, the answer would probably be yes.
You've opened your Campanile at LAX. Any plans to bring it back to L.A. proper?
Campanile is doing very well, but as far as other airport openings, we have no plans. As far as [bringing it back as a brick-and-mortar eatery in L.A.], I would say no: I have my Mozza.
You've appeared as a guest star on many TV series. Would you ever star in your own show?
I should never say never! Jonathan Waxman and Rick Bayless do say how beneficial it has been to their businesses. I wouldn't be on a competition show—I don't work well under that kind of pressure. I'm working on a show right now; I've been working on it for a couple of years. It's a show that is geared towards a smart audience that wants to learn and doesn't want to watch other people fail or give them challenges that are more comical than they are practical. Something like cooking a meal using only vending machine food—what's the takeaway for the audience? I long for the cooking shows of the past, like early Julia Child, Mario Batali, and Emeril Lagasse shows, [which taught you] something. I don't know; that might not be what people want to see anymore. But I do have an idea that I've been pitching—a Hollywood kind of situation. If it comes together the right way, I'm going to do it, but I don't rely on it because I have my own business.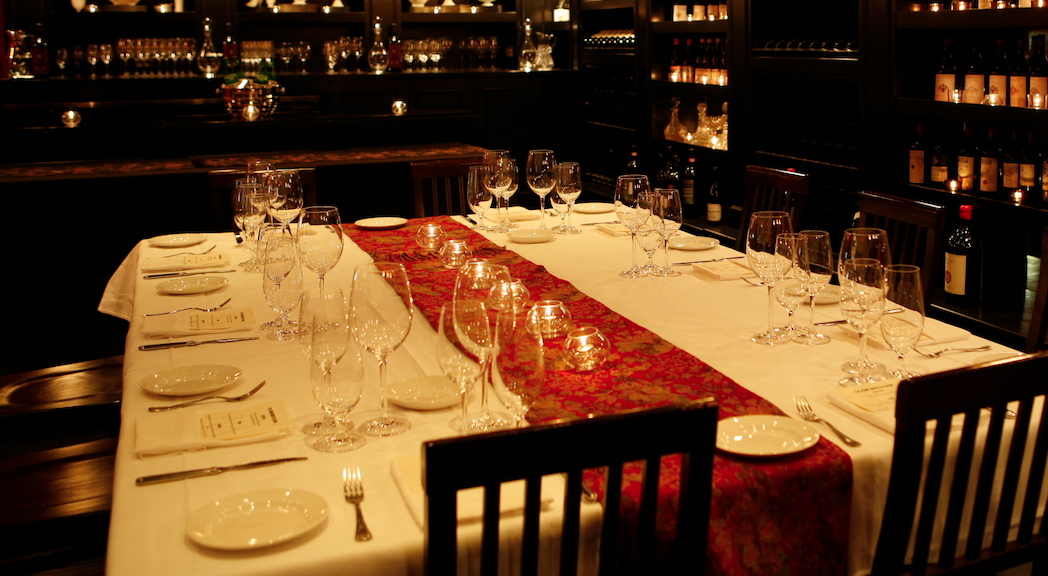 Do you think male chefs in the industry have an unfair advantage? Why or why not?
I've never seen it. There are not as many women in the field, but that doesn't mean they're not successful or treated well. Women like Alice Waters, Barbara Lynch, Susan Feniger, April Bloomfield, Suzanne Goin and Suzanne Tracht are strong, powerful women that I don't think were challenged because of their gender.
What is the best advice that you can give to aspiring female chefs in America?
I am fortunate and have been able to only work with my male counterparts; gender issues didn't even enter into the picture. I was brought up as equal opportunity; [gender unfairness] never even crossed my mind. The only thing I would say to anybody—male or female—is to just to give it everything. The restaurant business is very demanding, and flexibility is really, really important. Being able to show one's enthusiasm, one's dedication, and one's stamina is important.
Do you have any New Year's resolutions?
I've spent my last several New Years in Italy, and when I'm there I am so thrilled to be there that I don't even think about the future or making resolutions, but I do set goals for myself every day. I like challenges, but sometimes I need to be forced into challenging myself. I did force myself to write a new cookbook, which challenges me to be creative; it's geared toward cooking at home. It's going to be a challenge to get my cookbook in on time—it's due in February!
What do you consider to be the most important luxury in life?
It's really a luxury to be fulfilled, to feel accomplished. It's a luxury to believe your own hype.
Subscribe to discover the best kept secrets in your city