Let's be real—New York City is arguably one of the greatest cities in the world. But the Big Apple truly comes alive during the holiday season. Yes, the streets are overrun with tourists and the stores are packed to the gils with frantic last-minute shoppers, but despite the crowds and chaos, there's something magical about meandering around Manhattan in late December. Can't decide where to go first? Keep reading for our haute picks.
Rockefeller Center Tree
30 Rockefeller Plaza
New York, NY 10111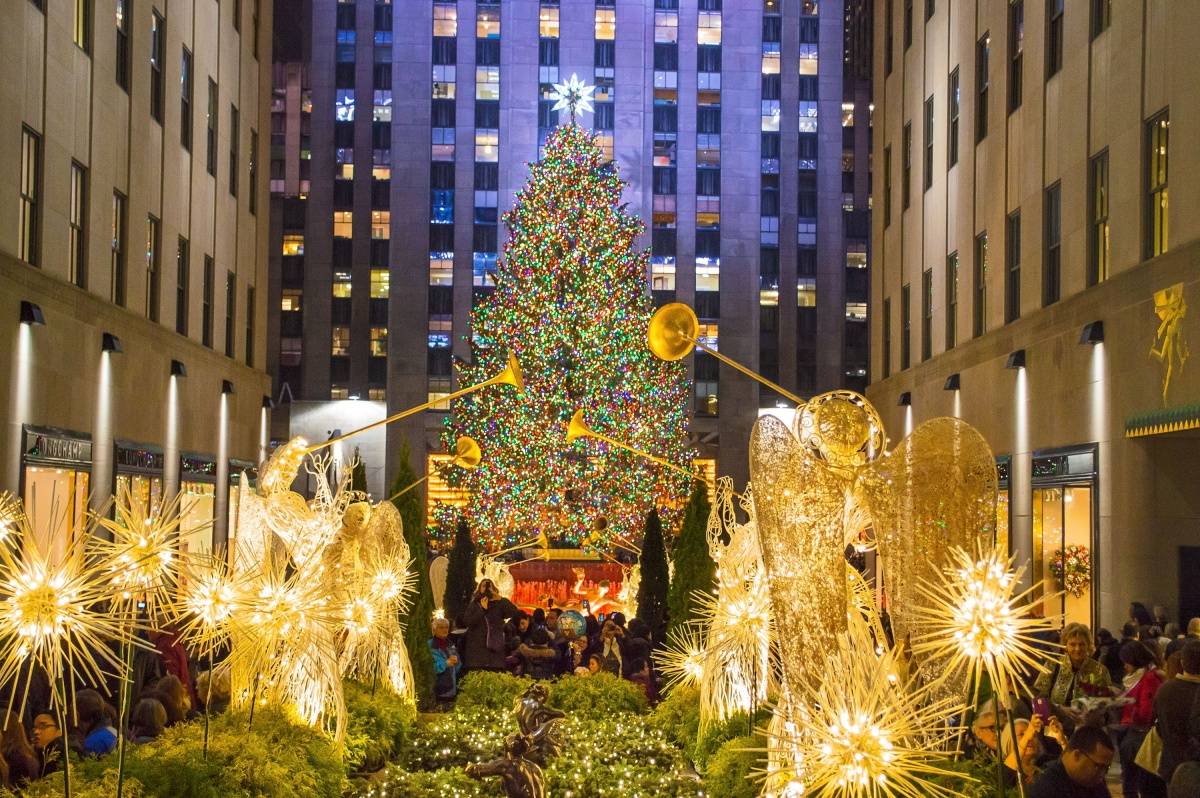 Think all Christmas trees are the same? Think again. This year's tree on display at Rockefeller Center clocks in at a whopping 85-feet-tall and weighs approximately 13 tons. The 90-year-old Norway Spruce—grown in Hemlock Township, Pennsylvania—was donated by Dan Sigafoos and Rachel Drosdick-Sigafoos. Though the tree is available for viewing every day from 5:30 AM to midnight (through January 7), to see the twinkling lights in all their glory we suggest arriving after the sun sets. If the throngs of people won't keep you warm, stop by the nearby Bouchon Bakery for a cup of steaming hot chocolate and signature Thomas Keller Oreo.
Saks Fifth Avenue Holiday Windows
611 5th Avenue
New York, NY 10022
One of the best parts about holiday shopping—besides buying gifts for loved ones, of course—is checking out all the innovative window displays around the city, especially at Saks Fifth Avenue. This year, the iconic New York department store fused classic fairy tales with the backdrop of the Big Apple, resulting in a series of whimsical windows that will delight both children and fashionistas alike. After all, it's hard not to smile at Rumplestiltskin spinning straw into gold inside gloomy subway tunnels, Rapunzel using her hair to swing about the Empire State Building, or Snow White being tempted by an evil apple merchant in the heart of Times Square.
Wollman Rink at Central Park
830 5th Avenue (enter the park at 59th and 6th Avenue or 59th and 5th Avenue)
New York, NY 10065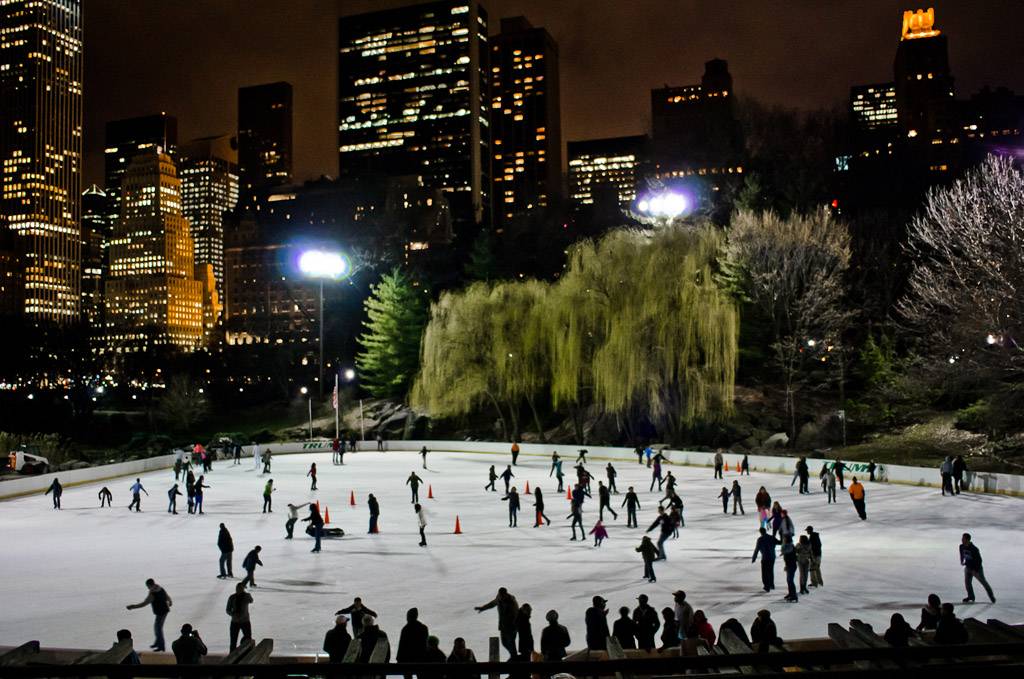 Looking for a fun way to burn off calories from seemingly endless plates of Christmas cookies? Grab your skates (or rent a pair for $8) and glide across the ice with the city skyline in the background. On Friday and Saturday nights, the rinks stays open until 11 PM, making it the perfect pick for a romantic winter date. Just be sure to dress in layers—nothing kills the mood more than shivering.
Union Square Holiday Market
14th Street Union Square
New York, NY 10011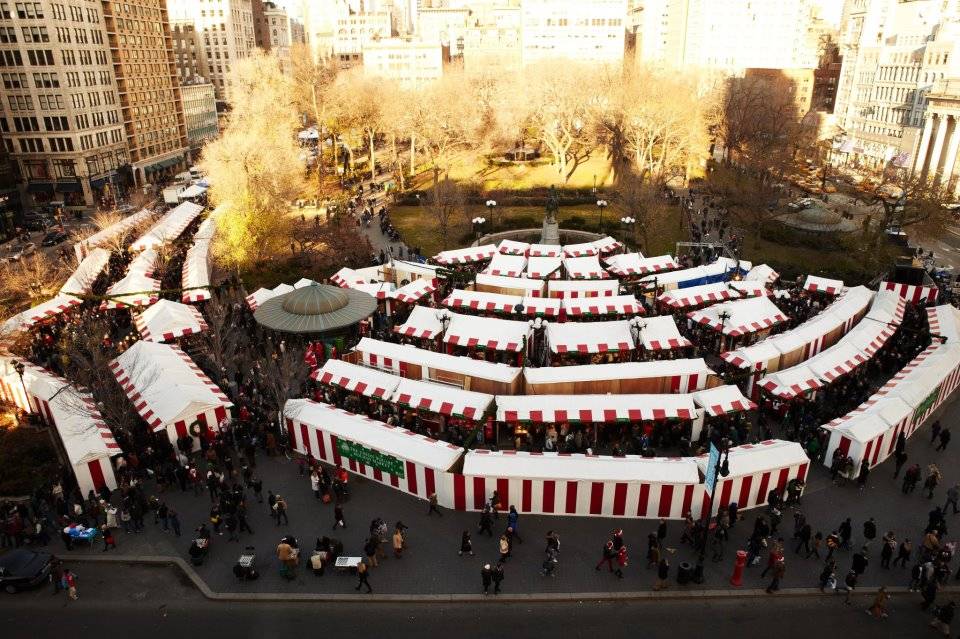 This European-style winter market features more than 150 local and national vendors selling a vast selection of handcrafted gifts, ranging from jewelry and clothing to toys and ornaments. Many of the products are made by local artisans using organic, fair trade certified, and recycled materials so there's even more reason to feel good about checking people off your shopping list. Need a little afternoon pick me up? Stop by one of the food vendors like Momofuku Milk Bar, Sigmond's, Wafels & Dinges or Doughnuttery for a sweet treat while you wander the aisles.
George Balanchine's The Nutcracker presented by New York City Ballet
David H. Koch Theater
20 Lincoln Center Plaza
New York, NY 10023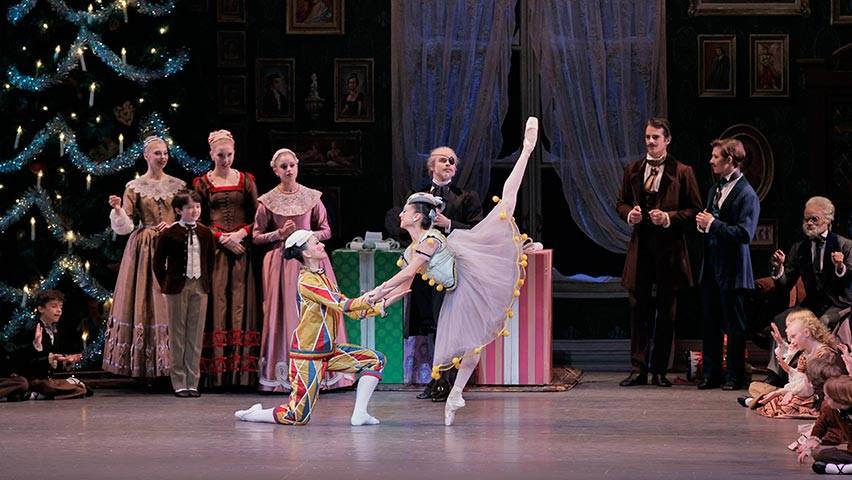 Nothing captures the spirit of the holidays more than the story of The Nutcracker. For an awe-inspiring rendition that will delight your inner child and make you dream about becoming a professional ballerina (again), score tickets to the New York Ballet's elaborate presentation. Featuring 90 dancers, 62 musicians, 32 stagehands, and two casts of 50 young students from the School of American Ballet (plus a one-ton Christmas tree and epic snowstorm), you're sure to be captivated by the lure of Tschaikovsky's music, precision of Balanchine's choreography, beauty of Karinska's costumes, and magic of Rouben Ter-Arutunian's set construction.
Subscribe to discover the best kept secrets in your city