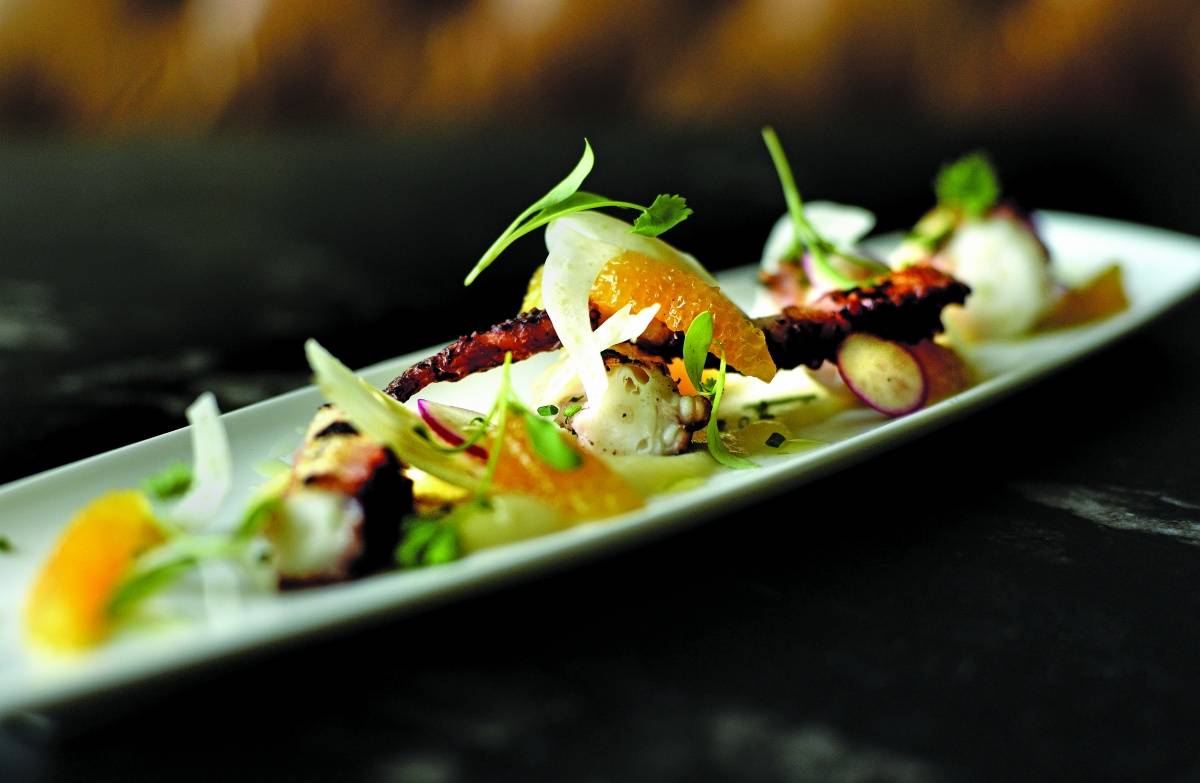 VINTRO KITCHEN
2216 PARK AVENUE
MIAMI BEACH, FL 33139
(305) 674-9200
AMBIANCE
Soaring ceilings, chalkboard specials, piles of lemons, and warm lighting make this a modern Mediterranean hotspot.
WHAT TO EAT
Fresh salads like the local burrata with heirloom tomatoes, or dishes hot off the plancha like the Grilled Octopus or Gulf Shrimp with rosemary and smoked tomato. The Grilled Lamb Chops with quinoa and Charcuterie Board are big winners as well.
WHAT TO DRINK
Wine, of course. Our picks include Arise from Blackbird in Napa Valley and the Alta Reserva from Palsqual Toso in Mendoza.
SWEET TOOTH
Get one for each of you. Try the Fennel-Lemon Panna Cotta or the Olive Oil and Sea Salt Mousse.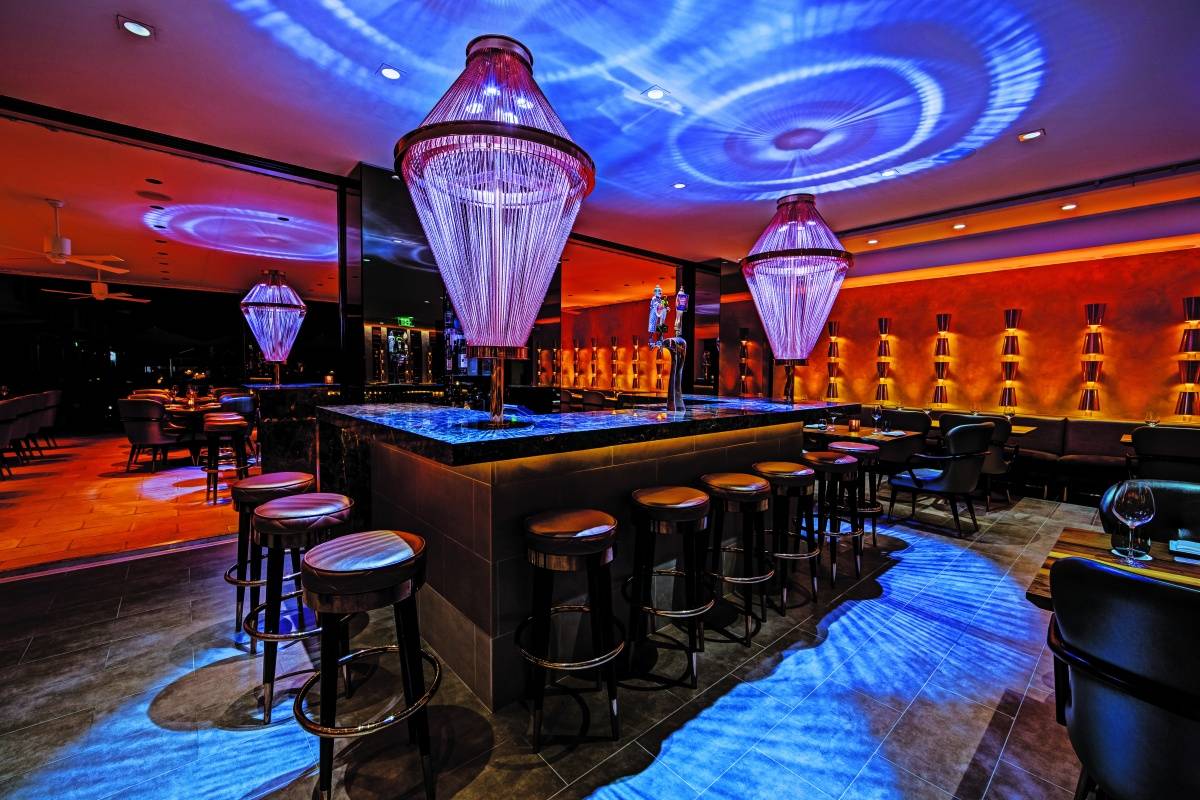 MORIMOTO SOUTH BEACH
1801 COLLINS AVENUE
MIAMI BEACH, FL 33139
(305) 341-1329
AMBIANCE
This indoor/outdoor space in the newly renovated Shelborne has a warm feel with coppers and other warm metallics on tables and cozy banquettes.
WHAT TO EAT
The Tuna Pizza is famous, but the Hamachi Tacos and Spicy King Crab, Duck Confit Fried Rice, and A-5 Wagyu are the most exciting things on the menu. You can't go wrong with the fatty tuna or Hamachi sushi either.
WHAT TO DRINK
Morimoto produces his own sake in Japan, so order the selection of four and try them
all. Morimoto Beer is also a winner—just don't make sake bombs!
SWEET TOOTH
Tofu Cheesecake with maple syrup and green tea ice cream.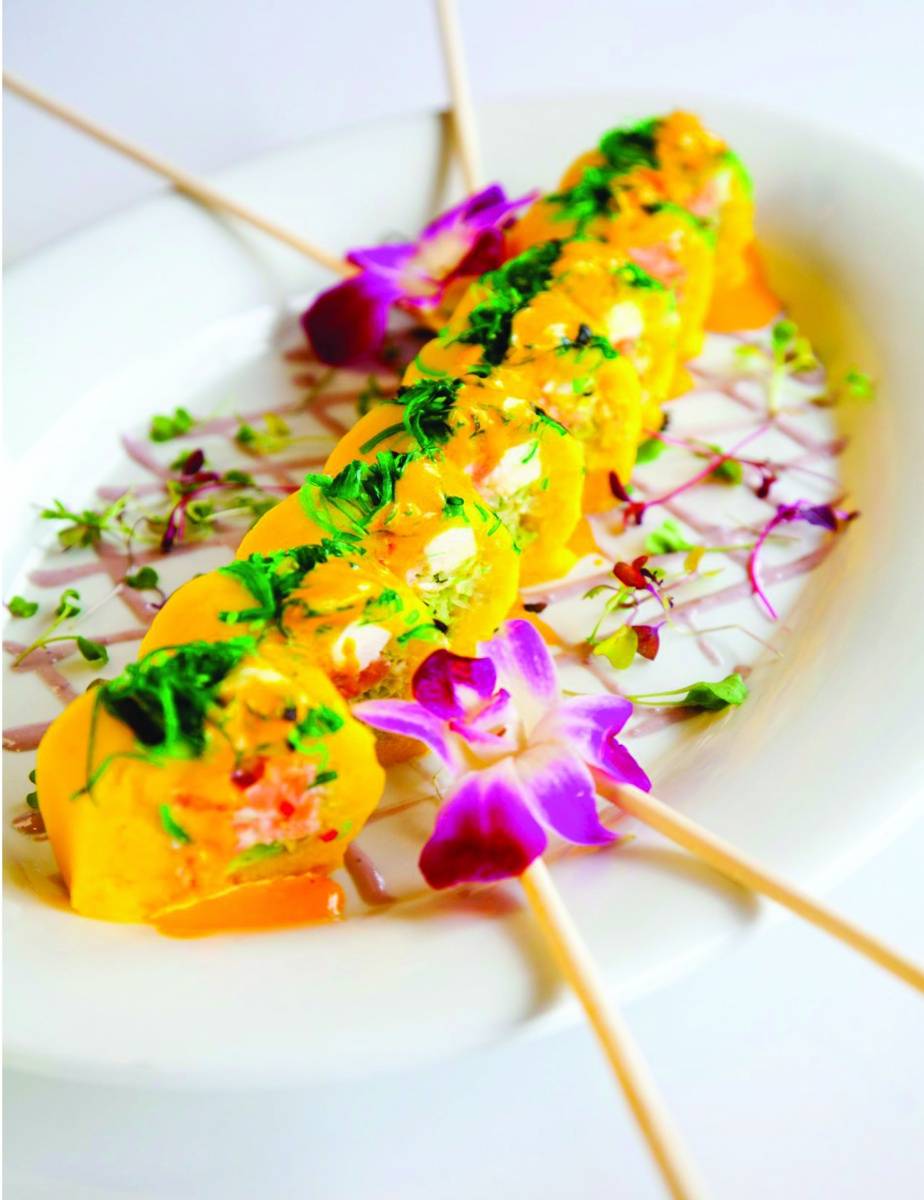 CVI.CHE 105
1245 LINCOLN ROAD
MIAMI BEACH, 33139
(786) 534-8651
AMBIANCE
Gleaming white modernism with bursts of traditional Peruvian colors warm up the place. Co-owner and chef Juan Chipoco, who has become a celeb in his own right, can often be seen on the floor.
WHAT TO EAT
This is a big menu to navigate, but the Ceviche Seafood Orgy coupled with the Trilogy of Sliced Fish Tiradito would be a good way to get started. Everything prepared with Corvina is excellent, as is the classic Sautéed Lomo Steak.
WHAT TO DRINK
Pisco Sours are the national drink of Peru, so this is a necessity. For an authentic nonalcoholic experience, order an Inca Kola.
SWEET TOOTH
Rice Pudding with orange rind, cinnamon, and raisins hits every sense. For a more authentic Peruvian dessert, go for the Passion Fruit Mousse with maracuyá pulp.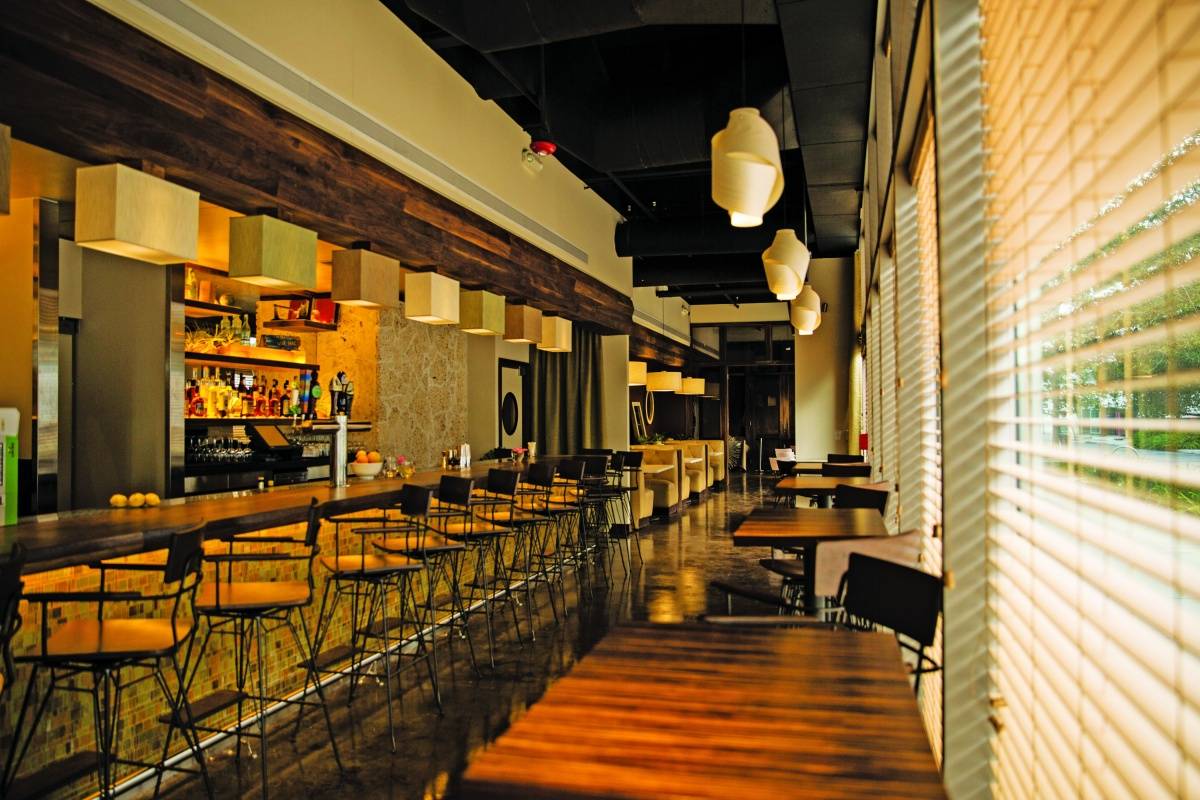 OOLITE
1661 PENNSYLVANIA AVE
MIAMI BEACH, FL 33139
(305) 907-5535
AMBIANCE
This industrial-chic location manages to be at once airy and cozy, utilizing the restaurant's namesake (oolite) as well as other Florida colors and materials.
WHAT TO EAT
Try to be adventurous. Order up the Duck Arepa Goat Curry.
WHAT TO DRINK
Try the Quinoa Bourbon or Jackfruit Margarita.
Subscribe to discover the best kept secrets in your city