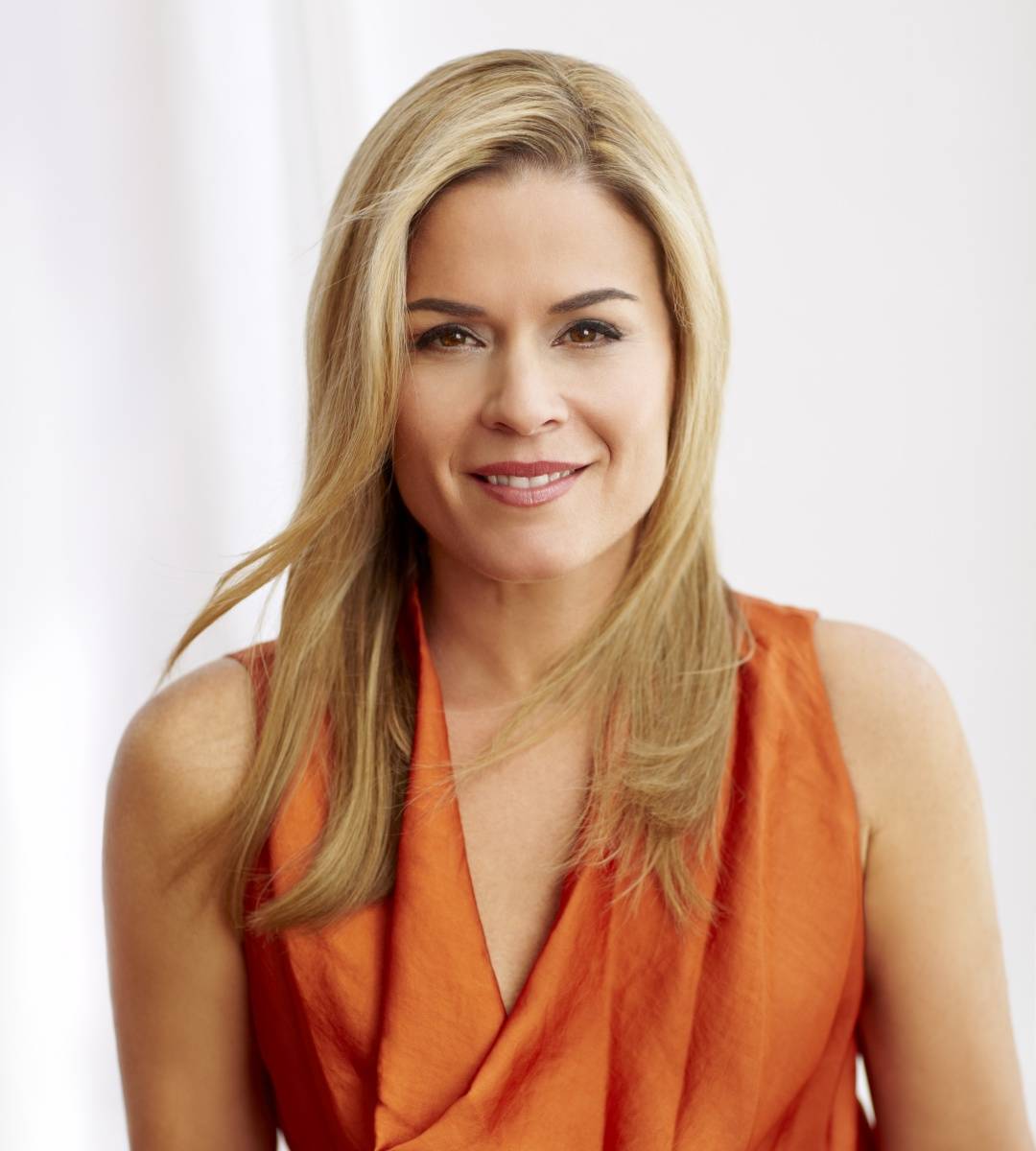 Photo Credit: Courtesy of Cat Cora
Cat Cora has been battling worldwide hunger since 2004, when she founded the philanthropic organization Chefs for Humanity. The star of popular food-centric television shows like Iron Chef and Around the World in 80 Plates has put her money (and time) where her mouth is, getting down in the trenches on relief missions in Haiti, New Orleans, and Thailand. She has worked with Michelle Obama on two Chefs To Move Schools initiatives, and has recently partnered up with Cher to fight hunger in America through the singer's 2014 U.S. tour. The 46-year-old says, "Our mission is anti-hunger, emergency feeding and relief, and we're going to continue doing that. You don't have to be a chef to join Chefs for Humanity, just have a passion for food and helping people." The Santa Barbara resident sat down with Haute Living to talk about philanthropy, food, and the next big things she's got cooking in the kitchen.
You said that you had the idea to start Chefs for Humanity after the 2004 tsunami. How has the organization grown since its early days?
We've definitely grown with awareness and areas both internationally and domestically. We've been working in crisis situations since literally the first year we were up and running. Just after the 2004 tsunami, Hurricane Katrina hit. We were able to make a big difference there, as we were in Haiti when the earthquake hit. Our program to feed schoolchildren there is still doing well to this day.
Tell us about partnering with Cher.
Our executive director — Adam Waldman at Endeavor — is the director for many celebrity charities, including Brad and Angelina's, Ben Stiller's, Cher's, and many others, including ours. He's really great at connecting clients and really good at bringing together like initiatives. Cher is very passionate about hunger in America and wanted us to be her go-to organization. She's a fan of ours, and we're a fan of hers. It's great synergy. We're hoping Cher gets well and goes on tour again soon, so we can kick off our initiative.
How hands-on are you with Chefs for Humanity?
I've been to all these places — Haiti, Thailand, and New Orleans — and kicked off all these initiatives. I'm very hands-on: day-to-day, I'm in it. This is one of my passion projects. I'm fully engaged, and have been for the last 10 years. It's a whole other career — I need cloning happening right now.
What was it like working with Michelle Obama on Chefs To Move Schools?
She's amazing. She has done more for organic food and for hunger in America than any other person in the administration. She's a powerhouse; she's very, very passionate about hunger in America and making sure schoolchildren are getting the food they need, as well as getting a good leg up on nutrition education. She's been a leader like none we've ever seen before. She's an incredible woman. Working with her has validated what I've always known — when you have a voice like she does, like I do, and like other high-profile celebrities do, you have an obligation to use that voice in a positive way.     
You've appeared on Iron Chef, Around the World in 80 Plates and America's Next Cook. Do you have any future shows in the pipeline?
We have a couple of shows in the works with various networks. I'm also getting behind the camera and developing projects; it's something I've always wanted to do. There are also things that I'm passionate about that I want to get in front of the camera and talk about. I also have a memoir that's coming out next year, from the time I was a young girl to the present; [you'll read] exciting and raw things.
You've had restaurants everywhere from Disneyworld to Singapore. Where are you planning to open next?
I have a lot of irons in the fire. I'm opening a home, retail, and garden store on November 1st in Santa Barbara. I'm also opening another restaurant — Cat Cora's Kitchen — at the Atlanta airport next year. I'm in talks to take my Kouzzina concept to Las Vegas as well. Several different casino resorts are interested. I was in talks with Caesars Palace in 2008. We were almost down the road completely, but then the economy crashed.
Giada de Laurentiis is currently the only female restaurateur on The Strip. Is that crazy to you?
Giada just opened her place, and it's good that she's there. I have no doubt that she'll be successful. It only takes one person to move in, and if it's successful, then it starts a whole domino effect. 
Would you open a restaurant at home in Santa Barbara?
You'd think it would be convenient, but it's my oasis away from work. [However], it's not out of the question. I've been approached to do some concepts in Santa Barbara, and I'd like to find a place here. But the concept has to be right, as does the timing.
Subscribe to discover the best kept secrets in your city