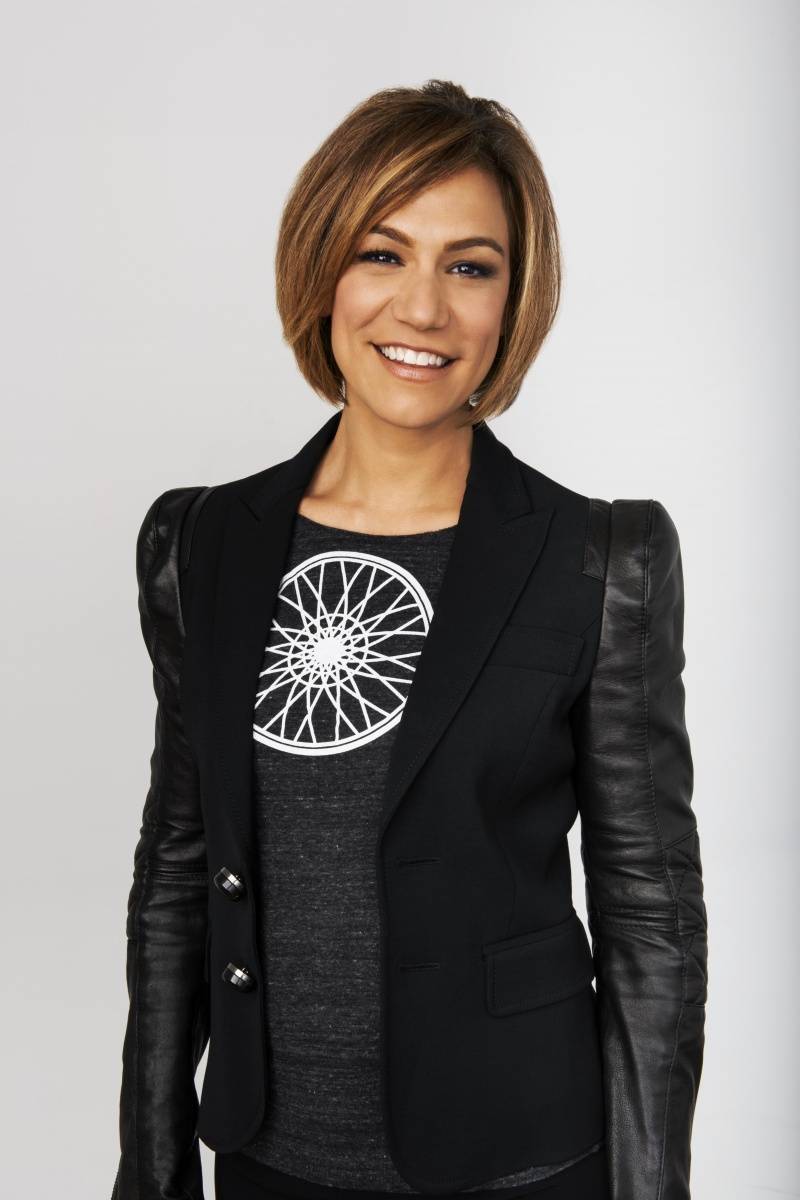 What does SoulCycle co-founder Julie Rice get up to on the weekend? When she's not putting pedal to the metal at one of her many SoulCycle spin studios around America, she's hanging out with her three-year-old, hanging out on Billionaire's Beach and yes, she's even working. Take a peak at what this entrepreneur gets up to in Malibu on the weekend.  Warning: you probably will break a a sweat.
5:45 a.m. Wake up with Parker, my three-year-old daughter. Spending summer on the west coast is a lot of fun minus the time change for a 3 year old! I make coffee with Intelligentsia coffee beans. I always pick up a couple pounds of fresh beans on my way from the airport.
6:30 a.m. We are staying at Carbon Beach this summer, so me and my girls walk to the beach in our PJ's and sweatshirts to watch the sunrise and the early morning surfer.
8 a.m. Head for SoulCycle Malibu, my happy place. My husband Spencer and I lived in Malibu 12 years ago and it was always my dream to be a local business owner. Malibu is such an incredible community – it is such a thrill to be a part of it.
9:30 a.m. Check in the morning classes at SoulCycle. I love to work behind the desk at SoulCycle. It allows me to get to know the riders and connect with the community. While working I always find the time to hop into class.
12:30 p.m. I like to take my business meetings at the Malibu Farm Cafe. Can't beat the kale or the view.
2:30 a.m. Skype with the East Coast headquarters (AKA the Mothership) to catch up on instructors, programing and the new retail launch.
6:30 p.m. My Husband Spencer, VP of Marketing at SoulCycle, is also a great chef. One of his favorite summer activities is to grill outside for the family. In New York we work pretty late so we so enjoy getting to have a nice family dinner and watch the sunset.
Like Haute Living Los Angeles? Join our Facebook page or follow us on Twitter @HauteLivingMag.
Subscribe to discover the best kept secrets in your city