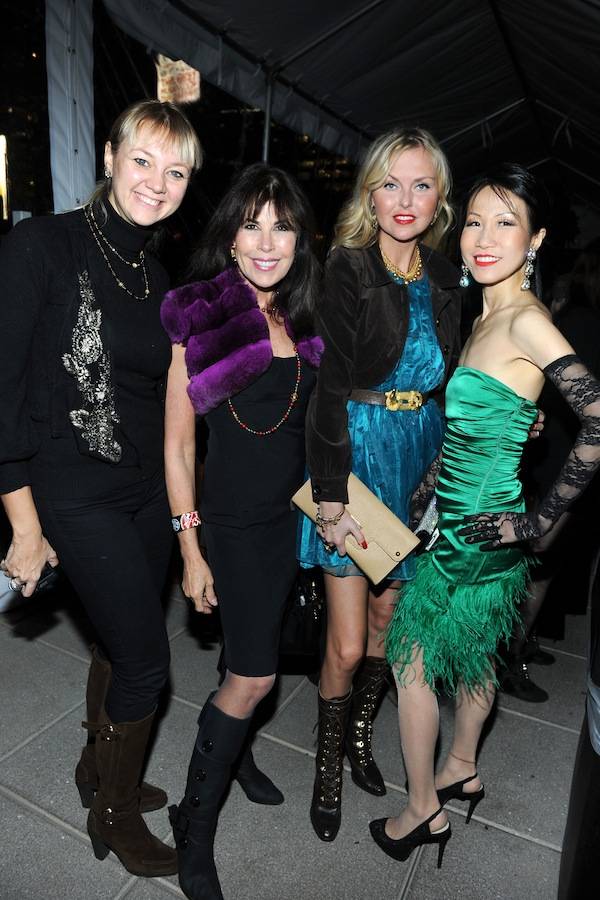 I arrived Tuesday morning from London and was hoping to rest for few days after very busy London schedule, but the rest never happened. Tuesday night we started with the MIKIMOTO Cocktail Reception to Unveil Mikimoto Regalia and celebrate the UNICEF at the Mikimoto Fifth Avenue store. Among the guests were Eleanora Kennedy, Sharon Bush, Amy Mc Farland, Lesley Schulhof and Peter Davis. People drink campaign and snack on the caviar hors d'ourves admiring new creations by Mikimoto and received beautiful gift bags with small Mikimoto creation.
Next stop was at the beautiful Haven Rooftop of the Sanctuary Hotel (132 W. 47th St.) to toast Rose Hartman's new Photography Book, Incomparable Women of Style, hosted by Jean Shafiroff. In her illustrious career, Hartman has photographed such notable ladies as Iman, Naomi Campbell, Sarah Jessica Parker, Donatella Versace, Claudia Schiffer and Lauren Bacall just to name a few. Beautiful books were signed by Hatman and her admirers were Cece Cord, Yaz Hernandez, Sonia Cole and Lucia Hwong Gordon.
Next stop was a quick stop at cocktail party given by Julie Macklowe and Elizabeth Meigher at the preview of Arlington Club. After saying quick hello to Julie Macklowe and Elizabeth Meigher it was time to eat. What can be better dinner choice than at the house of our famous party planner Colin Cowie. Beautifully served table with amazing food with a help of our friend chief Todd English who enjoyed the company and food as well was a relaxing and wonderful end of Tuesday evening.
JEAN SHAFIROFF Hosts Party For ROSE HARTMAN'S Book "Incomparable Women of Style" Benefitting The Couture Counci
JEAN SHAFIROFF Hosts Party For ROSE HARTMAN'S Book "Incomparable Women of Style" Benefitting The Couture Counci
JEAN SHAFIROFF Hosts Party For ROSE HARTMAN'S Book "Incomparable Women of Style" Benefitting The Couture Counci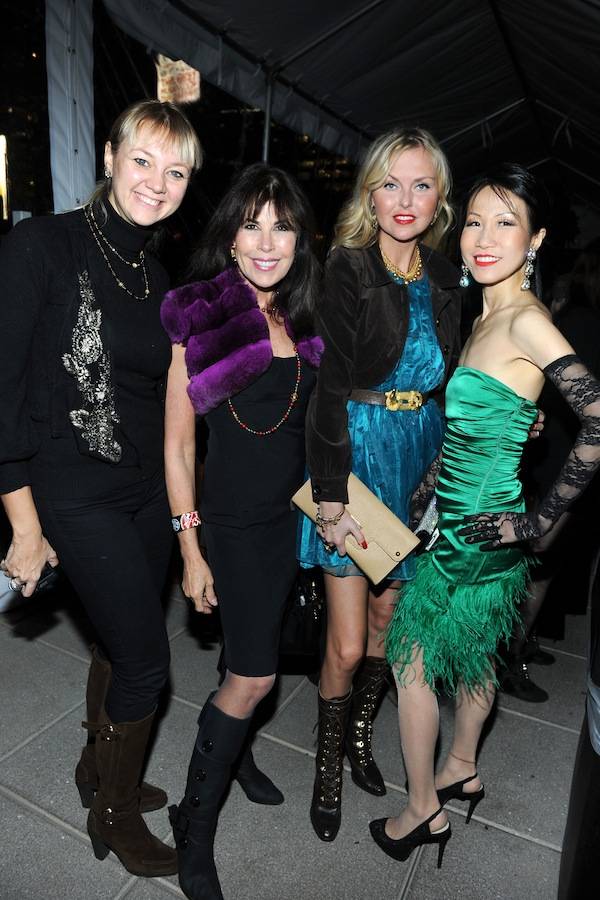 JEAN SHAFIROFF Hosts Party For ROSE HARTMAN'S Book "Incomparable Women of Style" Benefitting The Couture Counci