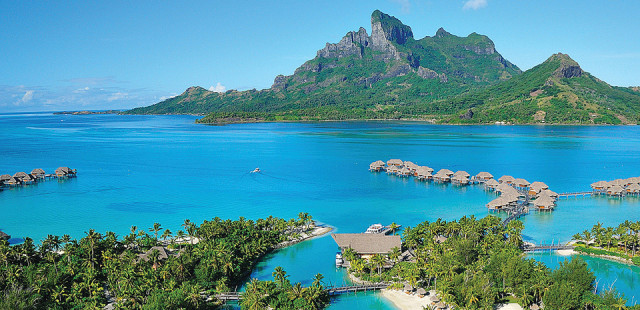 Bora Bora blends natural beauty and history into an unforgettable experience for those lucky travelers. What's more, the Four Seasons Resort Bora Bora is home to the Ruahatu Lagoon Sanctuary, making it an ideal location for those who love snorkeling and wildlife.
The lagoon, also known as the God of the Ocean lagoon, is home to over a hundred different species of fish, octopus, anemones, sea urchins and shrimp, giving it a diversity that makes it special even to scientists and environmentalists. Marine biologists tend to the lagoon, carefully grafting live coral to the lagoon for endangered fish and other species habitats.
For those interested in more exploration, the Four Seasons Resort Bora Bora is within close proximity to military history and archaeological sites.
Subscribe to discover the best kept secrets in your city