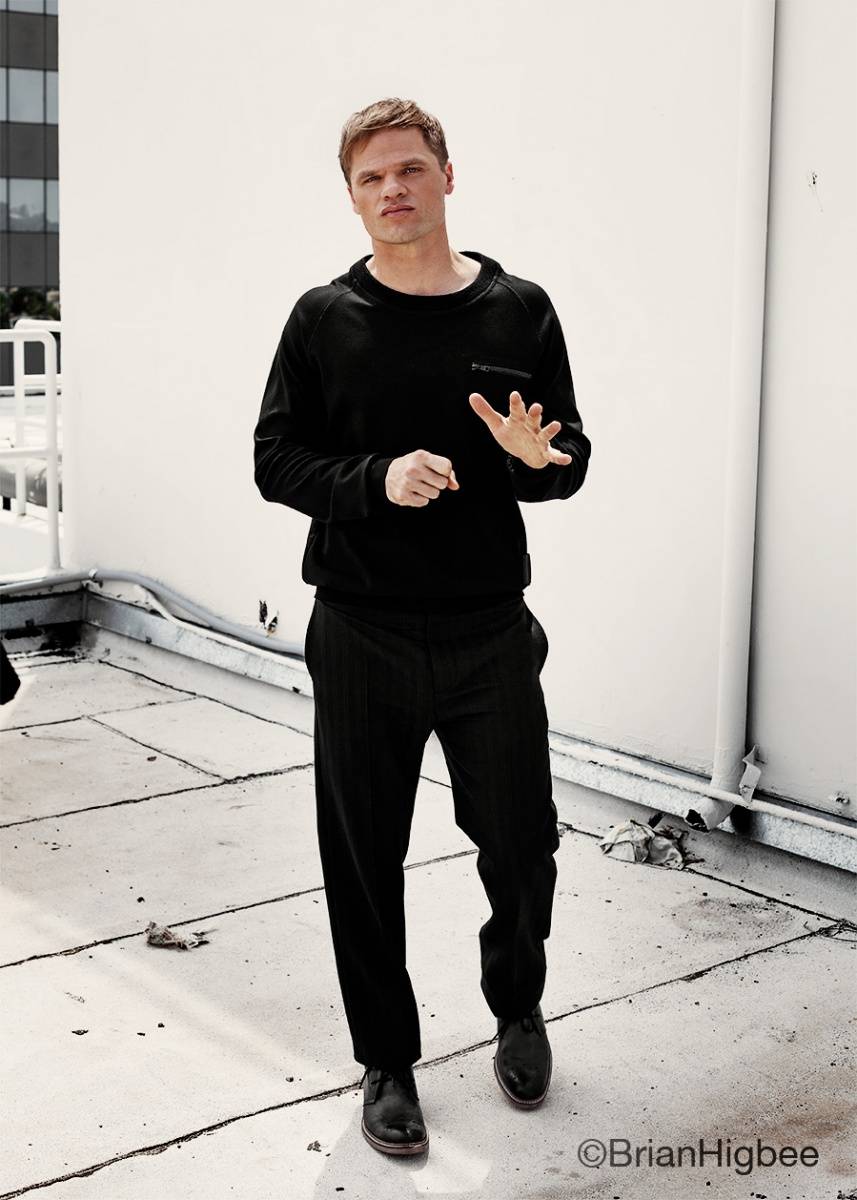 This week we've featured the haute secrets of Evan Jones, who is starring in Seth MacFarlane's western comedy A Million Ways to Die in the West, which hits theaters tomorrow, May 30th. In the film, Jones plays Lewis, the film's main villain, alongside Liam Neeson. Shooting West wasn't too hard to film – after all, most of his scenes were shot with Charlize Theron. The 38-year-old, whom you may recognize from films such as 8 Mile, Gangster Squad and Jarhead, will also be appearing in the A&E mini-movie Houdini this summer alongside Adrien Brody. Here is Jones' insider's guide to the City of Angels.
Like Haute Living Los Angeles? Join our Facebook page or follow us on Twitter @HauteLivingMag.
Where were you born ?
Berkeley
How long in Los angeles:
19 years
Favorite Restaurant:
Apple Pan
Best Sushi:
Sushi on La Cienega
Best Italian:
My buddy Joe but he's only half Italian
Best dessert:
Pecan Pie a la Mode at Apple Pan
Best place for a romantic date:
LA Zoo
Best Sunday brunch:
Gospel Brunch at House of Blues
Best place for a power business meeting:
I'm not even sure what a power business meeting is
If you have out of town guests, which hotel would you recommend?
Le Parc
Favorite shopping venue/boutique:
Wacko
Best place to buy Jewelry/Watches:
Yonada on Melrose
Best Spa:
I don't get spas
Favorite Charity Event:
Anything helping kids
Favorite Cultural Event:
The Oscars
Favorite Cultural Institution:
Vidiot's
Best Steakhouse:
Chez Jay's
Best Gym/Athletic Facility:
Reebok Crossfit LAB on Melrose. I messed around and got addicted
Best Massage:
My foam roller
Best Museum/Exhibit:
The Hammer Museum
Favorite historic/legendary place to see or explore:
The Rainbow Room
Describe your city in three words:
City of Angels
All-around favorite locale in Los Angeles, whether a neighborhood, restaurant, venue, or other
Griffith Observatory
Best aspect of Los Angeles
We are dreamers out here
MORE HAUTE SECRETS

Fatal error: Call to undefined function related_posts() in /home/hautel5/public_html/wp-content/themes/haute-living-2014/single-haute-secrets.php on line 83