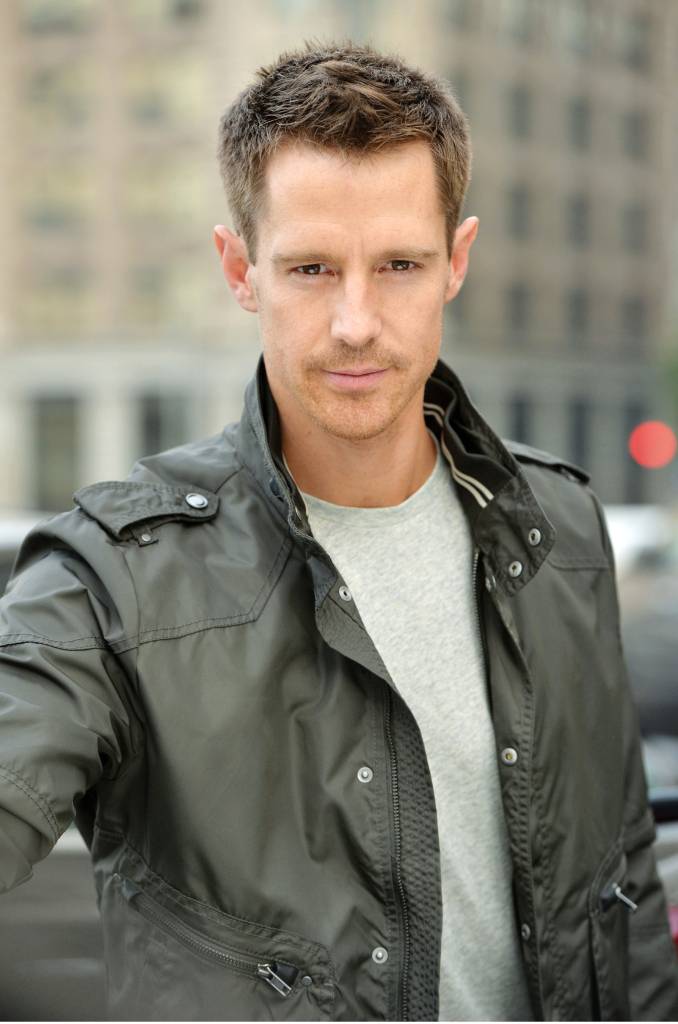 This week we've featured the haute secrets of Jason Dohring, who can be seen on the big screen this Friday when he reprises his role as bad boy Logan Echolls in the big screen version of Veronica Mars alongside Kristen Bell, Chris Lowell, James Franco and Justin Long. In addition to his role in Warner Bros'. upcoming release, Dohring has also appeared in the films Deep Impact, Searching for Sonny and Black Cadillac as well as roles in TV shows like the CBS vampire series Moonlight, the CW's Ringer, and CBS' CSI: Crime Scene Investigation, among others. Next up, he'll appear in the independent feature, The S!queeze, opposite Jeremy Sumpter. The Toledo, Ohio born father of two lives a healthy lifestyle when he's not working, recently building an organic garden at his home with 36 fruit trees. He loves to ride motorcycles and go golfing. He is also a supporter of CalPAL, the California Police Activities league, where he recently helped raise over $20,000 for at-risk children.Here is this out-of-this-world star's insider's guide into the City of Angels. 
Like Haute Living Los Angeles? Join our Facebook page or follow us on Twitter @HauteLivingMag.
Where were you born ?
Toledo, OH
How long in Los angeles:
28 years
Favorite Restaurant:
Bashan (Montrose, CA)
Best dessert:
Magnolia Bakery's Banana Bread Pudding
Best place for a romantic date:
The Little Door
Best Sunday brunch:
Little Dom's
Best place for a power business meeting:
Soho House
If you have out of town guests, which hotel would you recommend?
Sunset Marquis Hotel
Favorite shopping venue/boutique:
Barney's
Favorite Charity Event:
Say No to Drugs LA Holiday Classic
Favorite Cultural Event:
Cinespia Cemetery Screenings
Favorite Cultural Institution:
Pinks
Best Pizza:
Pizzeria Mozza
Best Gym/Athletic Facility:
The outdoors
Best Limousine/Driving Service:
Uber
Best Museum/Exhibit:
The Getty
Favorite historic/legendary place to see or explore:
Disneyland
All-around favorite locale in Los Angeles, whether a neighborhood, restaurant, venue, or other
At home, with my family.
Best aspect of Los Angeles
They widened the 405!
MORE HAUTE SECRETS

Fatal error: Call to undefined function related_posts() in /home/hautel5/public_html/wp-content/themes/haute-living-2014/single-haute-secrets.php on line 83