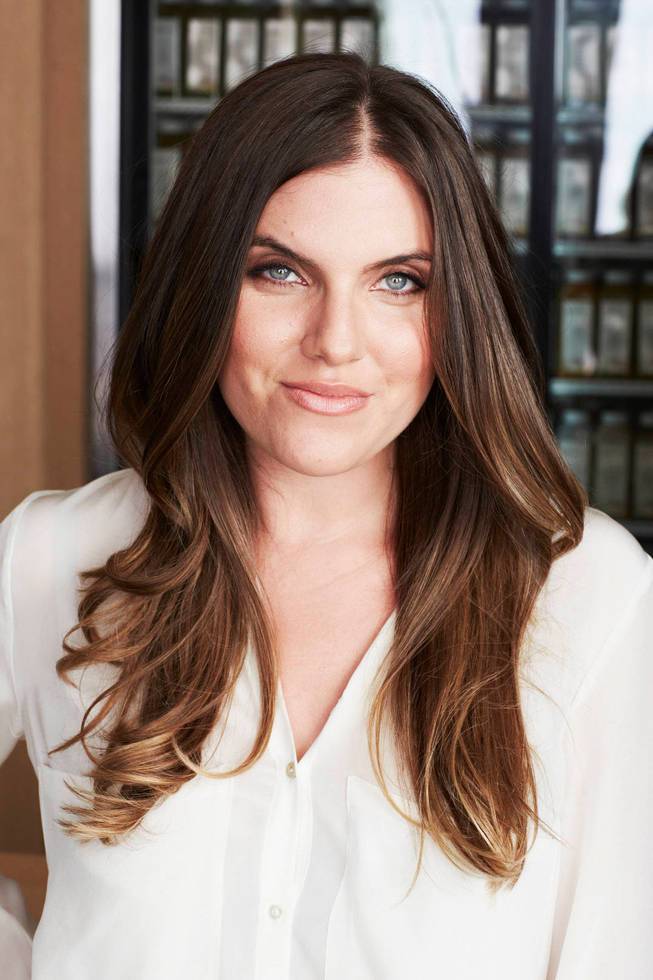 Where in LA should you eat, stay, play and make merry? Just ask Carly Brien, one of the co-founders of the popular (and rapidly growing) Pressed Juicery. Brien, along with fellow founders Heidi Gores and Hayden Slater, created Pressed from the idea that in order to find fulfillment and balance each day, modern people need to be armed with a fresh set of tools that are simple, convenient, and tailored to their hectic schedules.  Here is Carly's insider's guide to the City of Angels.
Like Haute Living Los Angeles? Join our Facebook page or follow us on Twitter @HauteLivingMag.
Where were you born ?
New York City
How long in Los angeles:
20 years
Neighborhood:
Santa Monica
Occupation:
Co-founder/owner, Pressed Juicery
Favorite Restaurant:
Can't choose…my favorites are listed below…
Best Italian:
Locanda Portofino in Santa Monica
Best dessert:
Gjelina's Butterscotch Pot de Creme
Best place for a romantic date:
The counter at The Hungry Cat for peel-and-eat shrimp and cocktails
Best Sunday brunch:
Huevos rancheros with my family in my kitchen!
Best place for a power business meeting:
My favorite thing to do is have people to our office in Santa Monica and order in lasagna cupcakes from Heirloom LA.
If you have out of town guests, which hotel would you recommend?
Beverly Hills Hotel is my favorite classic hotel—grab a Pressed juice at the Polo Lounge.
Favorite shopping venue/boutique:
I love home goods and lifestyle stores, like Heath and Turpan. For clothing I raid my sister Kate's closet and go to Barney's for essentials. For kids, Fire and Crème in Venice is really fun and beautifully curated
Best Spa:
Marianne Kehoe Skin Studio or Gentle Wellness Center
Favorite Charity Event:
Phase One Annual Gala at Bouchon in support of phase one cancer research trials
Favorite Cultural Event:
PS Arts Express Yourself. Great art activities for the whole family that benefit arts education to underserved communities
Favorite Cultural Institution:
I love the Nuart Theater. It reminds me of childhood afternoons spent with my mother at the movies
Best Pizza:
There are lots of fancy pizza places that I like, but I love Mulberry Street- it's classic and reminds me of my childhood
Best Lunch:
Cora's Coffee Shop or Axe
Best Gym/Athletic Facility:
Uprise Classical Pilates and the Santa Monica
Best Massage:
I opt out of massages and choose infrared therapy at Shapehouse LA instead. It's so relaxing!
Best Limousine/Driving Service:
Uber : )
Best Museum/Exhibit:
LACMA always has something interesting going on, and my friend Maggie has a gallery called Kayne Griffin Corcoran which always has amazing exhibits
Favorite historic/legendary place to see or explore:
I love the Griffith Park Observatory and we take our son to the Carousel at the Santa Monica Pier
All-around favorite locale in Los Angeles, whether a neighborhood, restaurant, venue, or other
Palisades Park or Ocean View Park. You can sit and look out over the water while the little ones play. Nothing makes me feel more at home
Best aspect of Los Angeles
The changing landscape—I love driving east and exploring the city, new restaurants and shops-and then coming back at the end of the day to watch the sun set over the ocean with the mountains in the distance. For me this city is very peaceful and there are so many places to make your own.
MORE HAUTE SECRETS

Fatal error: Call to undefined function related_posts() in /home/hautel5/public_html/wp-content/themes/haute-living-2014/single-haute-secrets.php on line 83