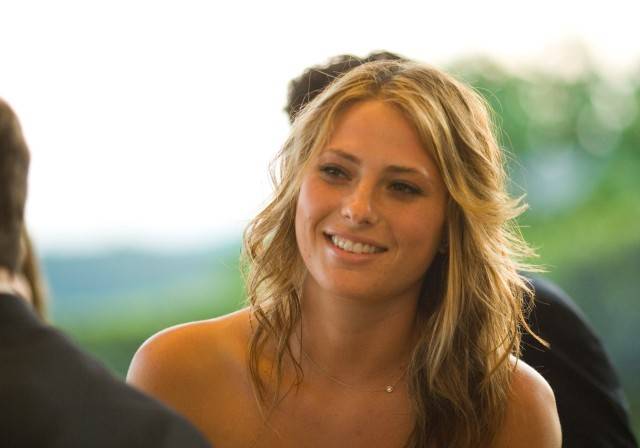 This week fashion designer Rory Beca is offering her haute secrets to LA. In case you aren't familiar (or have been living under a rock), Rory Beca is one of the fastest growing, most in-demand collections across the country (as well as overseas in Europe and Asia). In just five years, Rory has taken a small brand known for tops and dresses to a full collection sold at over 350 boutiques and department stores worldwide. Here is her insider's guide to the City of Angels.
 Like Haute Living Los Angeles? Join our Facebook page or follow us on Twitter @HauteLivingMag.
Where were you born ?
Los Gatos, California
How long in Los angeles:
10 years
Neighborhood:
Santa Monica Canyon
Favorite Restaurant:
Sam's By The Beach
Best Sushi:
Nobu in Malibu for the food and the view
Best dessert:
Apple Tartine at Dolce Isola on Robertson
Best place for a romantic date:
Sitting by the ocean bringing your own bottle of wine and eating at Malibu Seafood
Best Sunday brunch:
At my house with breads and produce from the Pacifica Palisades Farmer's Market and Cheeses from Andrew's Cheese Shop on Montana
Best place for a power business meeting:
Terroni downtown near my office
If you have out of town guests, which hotel would you recommend?
Shutters because there is nothing like staying at the beach
Favorite shopping venue/boutique:
Tortoise General Store on Abbot Kinney
Best Spa:
The Hotel Bel-Air spa
Favorite Charity Event:
Women's Cancer Research Fund – An Unforgettable Evening
Favorite Cultural Event:
A summer concert at The Hollywood Bowl
Favorite Cultural Institution:
The Hollywood Bowl
Best Pizza:
Barone's is definitely the best
Best Lunch:
Smoked salmon pizza, stone crab claws and a glass of rose at Ivy at the Shore
Best Gym/Athletic Facility:
Santa Monica stairs
Best Massage:
An at-home massage with Marie Wickstrom from Baby Bliss Women & Pregnancy Health
Best Limousine/Driving Service:
The Private Chauffeur. They drive your own car, so it is very convenient and comfortable
Best Museum/Exhibit:
LACMA
Favorite historic/legendary place to see or explore:
Solstice Canyon in Malibu
All-around favorite locale in Los Angeles, whether a neighborhood, restaurant, venue, or other
Lifeguard 17 in Santa Monica
Best aspect of Los Angeles
The idea that you can be outdoors year round with so much to do.
MORE HAUTE SECRETS

Fatal error: Call to undefined function related_posts() in /home/hautel5/public_html/wp-content/themes/haute-living-2014/single-haute-secrets.php on line 83