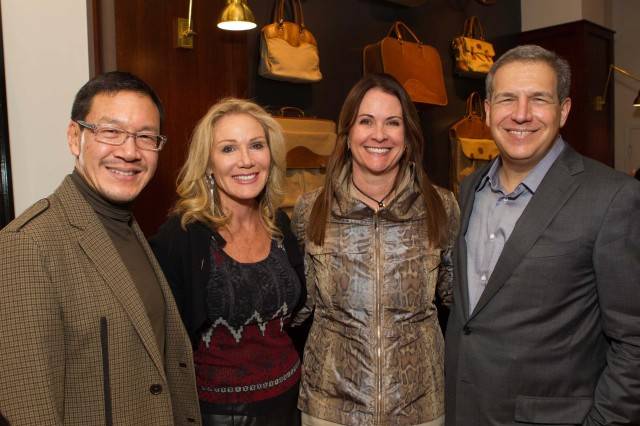 Ghurka introduced its new flagship boutique on Post Street with an opening celebration to benefit the San Francisco Zoological Society. Hosted by John Reuter, CEO of Ghurka, Rosemary Baker, Anne and Robert Pedrero, Tanya Peterson and Timothy Wu, the event presented guests with a glimpse at the brand's heritage and inspirations to San Francisco, while a percentage of sales from the evening benefited the Zoological Society.
The Ghurka name comes from the Ghurka soldiers of the Himalayas, who since the days of the British Raj have been renowned for their bravery, loyalty and cheerful indifference to all difficulty. Built for rugged adventures and far-flung travel, Ghurka gear is handcrafted from the finest hides using a century-old tanning formula originally developed for the British military.  Ghurka leather is designed to remain supple and strong under the most adverse conditions. Inspired by their campaign outfitting, craftsman Marley Hodgson created the first bag, the No. 2 Express.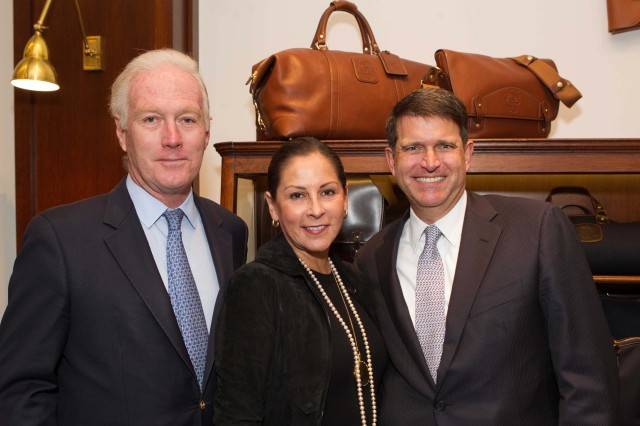 Perhaps what best defines a Ghurka bag is its ability to operate in all worlds equally and admirably: from east to west, from city to country. A Ghurka bag is as cosmopolitan as it is local, as rooted in history as it is ever-appropriate. Every scratch recalls a past adventure and creates anticipation for journeys ahead.
Like Haute Living San Francisco? Join our Facebook page or follow us on Twitter @HauteLivingSF. Want Haute Living San Francisco delivered to your inbox once a week? Sign up for our newsletter.