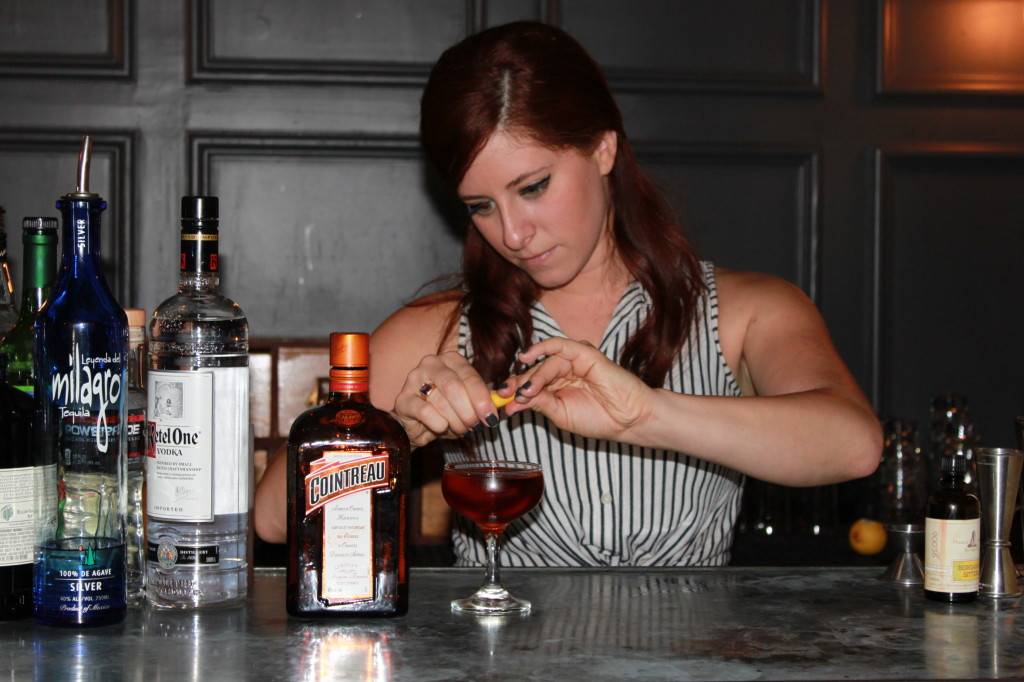 As a bartender at one of LA's hautest spots, The Churchill, Karen Grill has certainly seen and heard it all. Over the past few years, Grill has clocked time behind the bars of Rivera, Playa, Sotto, Big Bar, the famed Test Kitchen and helped to create the cocktail menu at Bestia. She has now the sole creator of the cocktail menu at West Hollywood's The Churchill. where she will present libations that are balanced, approachable and exciting that pair with her background in art, music and history. Grill was also recently named Bombay Sapphire's "Most Imaginative Bartender" and is also involved in the world of craft beer, both as a consultant, and home brewer. Additionally, she also sits on the board of the Los Angeles chapter of LUPEC (Ladies United for the Preservation of Endangered Cocktails). Here is Grill's insider's guide to the City of Angels.
Like Haute Living Los Angeles? Join our Facebook page or follow us on Twitter @HauteLivingMag.

Where were you born ?
New Jersey
How long in Los angeles:
Three years
Neighborhood:
West Hollywood
Best dessert:
Bourbon Crunch Ice Cream at Son of a Gun
Best place for a romantic date:
The Little Door
Best Sunday brunch:
Salt's Cure
Best place for a power business meeting:
Drago Centro
If you have out of town guests, which hotel would you recommend?
Petit Ermitage
Favorite Cultural Institution:
Morrison Hotel Gallery at Sunset Marquis – Amazing music/rock & roll photography and art gallery!
Best Steakhouse:
Cut, Beverly Hills
Best Pizza:
Pizzeria Mozza
Best Lunch:
Joan's On Third
Best Gym/Athletic Facility:
It's a bit of a hike, but I'm in LOVE with the workouts/spin classes at Lotus Kitty in Studio City!
Best Massage:
Westwood Acupuncture. No question!
Best Limousine/Driving Service:
Uber
Best Museum/Exhibit:
Museum of Contemporary Art – Downtown LA
Favorite historic/legendary place to see or explore:
I'll never get sick of a going on hikes behind the Hollywood Sign.
All-around favorite locale in Los Angeles, whether a neighborhood, restaurant, venue, or other
Griffith Park
Best aspect of Los Angeles
The weather and the sprawling neighborhoods make Los Angeles one of the most amazing cities to explore in. In my 3 years here, I've never once had trouble something new to try or see and I doubt I'll ever stop finding new things to love about my city.
MORE HAUTE SECRETS

Fatal error: Call to undefined function related_posts() in /home/hautel5/public_html/wp-content/themes/haute-living-2014/single-haute-secrets.php on line 83