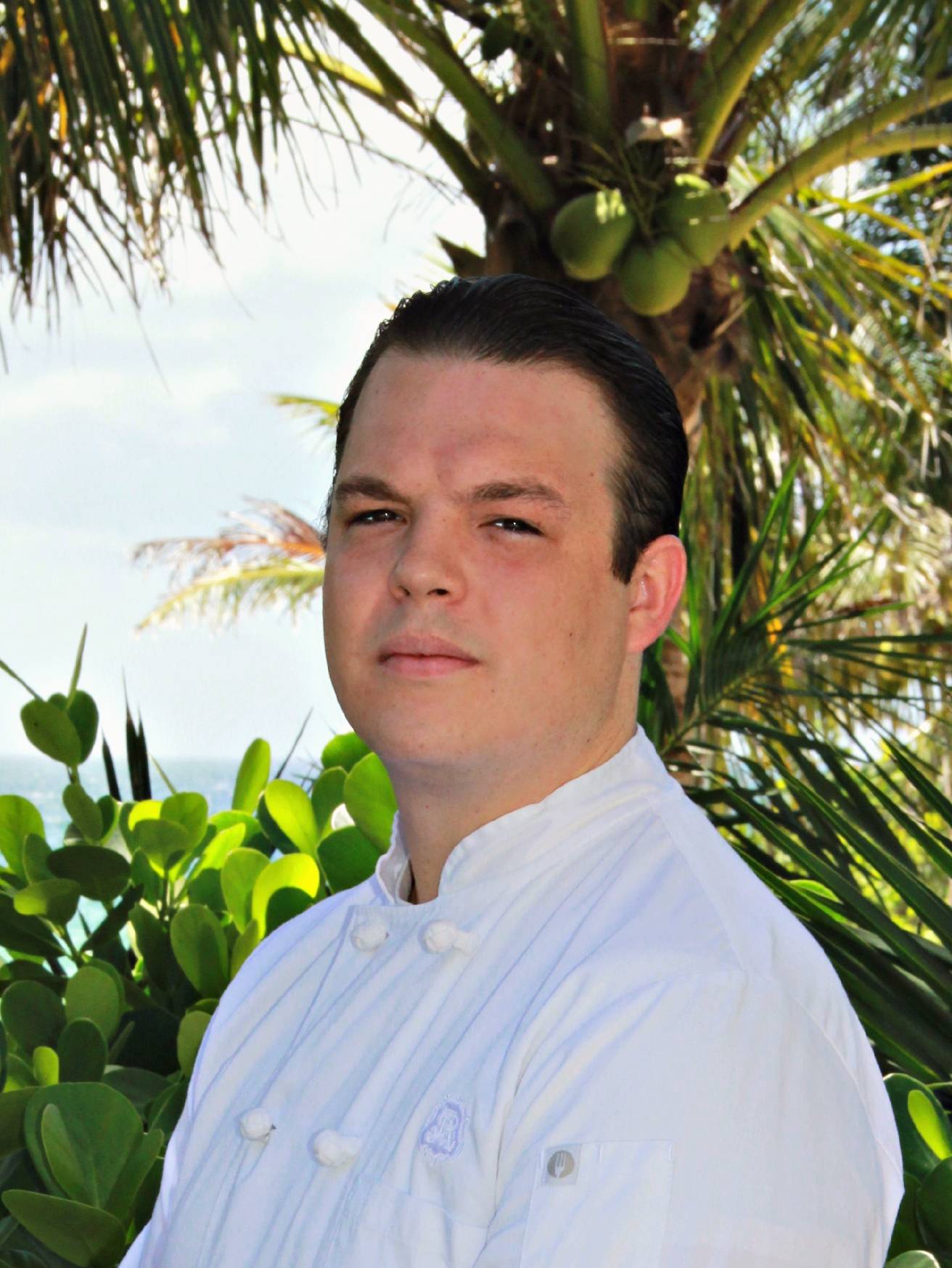 This fall there are more than a few new things afoot at the St. Regis Bal Harbour Resort's J&G Grill. For starters there is a new General Manager, Robert Delarosa and the chef he brought with him, Brad Kilgore, now in place at the restaurant. And of course, there is a new fall menu as dictated by the restaurant's namesake chef, Jean-Georges Vongerichten. Both Kilgore and Delrosa comes from Azul, where they helped ascend the property to earn the Forbes Five Star Award in 2013.
On the menu? Perhaps the most exciting debut is the Crispy Poached Egg Caviar  served with Siberian Osetra, vodka crème fraiche and herbs. A gently fried poached egg provided a hearty and warming contrast to the cool, salty caviar for a dish that could easily be a favorite on all three menus of the day. Snapper crusted with spices and nuts in a brown butter emulsion is perfectly balanced, while the Pouissin with Wild Mushrooms was served up with smoked onions and espresso jam had the best aroma of any dish we've come across. The fact that it was sitting on a bed of Porcini Risotto and servewd with a cute little Truffle Brioche, was just bonus.
Before his stint at Azul, Kilgore worked at the Michelein-starred restaurant L2o as a pastry chef so it is not surprising the desserts are fabulous and utterly creative to say the least. As we are on the cusp of the citrus season, they have added at Floridian Citrus Tart with petit lemongrass as well as a Flexi Ganach with coconut snow, carmelized banana and passionfruit sorbet topped with a rich cremeux.