Haute Living was invited to an exclusive preview of the de Young Museum's dazzling new exhibition, The Art of Bulgari: La Dolce Vita & Beyond, 1950 – 1990.
This highly anticipated exhibit, on display at the de Young Museum from September 21 to February 17, showcases 150 exquisite pieces spanning over four decades.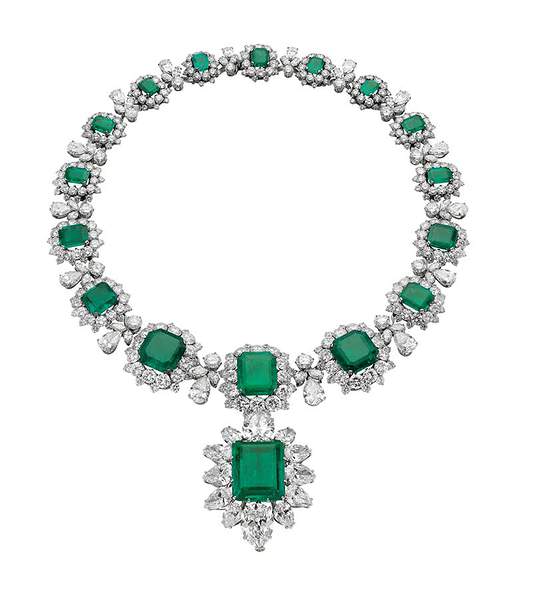 Dede Wilsey, San Francisco's adored philanthropist and Fine Arts Museum board president, delivered opening remarks on various pieces and aspects of the exhibit, in addition to sharing history on the high end Italian designer.
Wilsey spoke of her longtime connection with Bulgari.  Her family spent summers in Italy and the Bulgari store was located at the bottom of the hill. Wilsey was proudly donning her first piece of Bulgari jewelry, a ring that her father presented to her when she was a young girl.
Elegantly as always, Wilsey shared an anecdote with the group, "When I was growing up, other kids went to the shopping mall, I went to Bulgari!"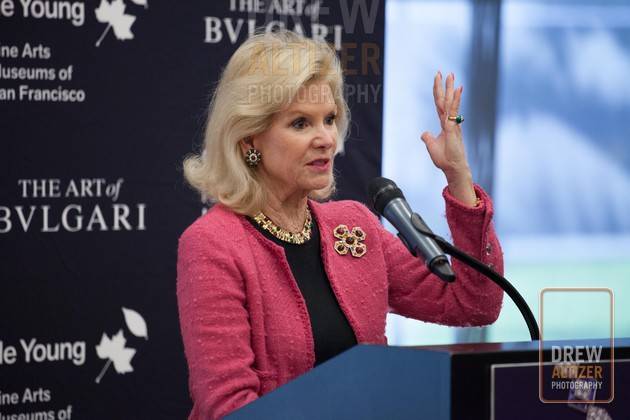 The newly appointed Director of the Fine arts Museums of San Francisco, Colin Bailey, and Bulgari CEO, Jean-Christophe Babin also took the podium for a few minutes to greet the invitees. The two men expressed their excitement and gratitude for having these world-class pieces on display.  Babin shared some brief history on Bulgari and its founder, Sotirios Voulgaris, that dates back to the company's birth in Greece in late 1880′s before relocating to Italy and launching the official Bulgari brand.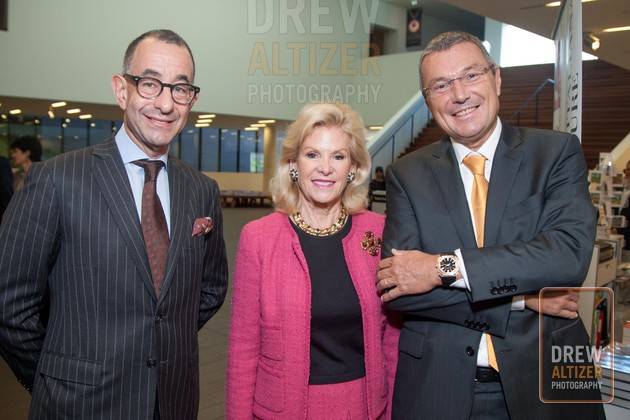 Prior to the early-50's, the fashion was to only use white gold and platinum for evening jewelry. Bulgari was one of the first designers to introduce yellow gold into the high-end jewelry scene. The Italian designer essentially revolutionized and paved the way for ample creativity and trendsetting, which was recognized by all areas of the upper society including pop culture artists like Andy Warhol, who was quoted as saying, "I always visit Bulgari because it is the most important museum of contemporary art."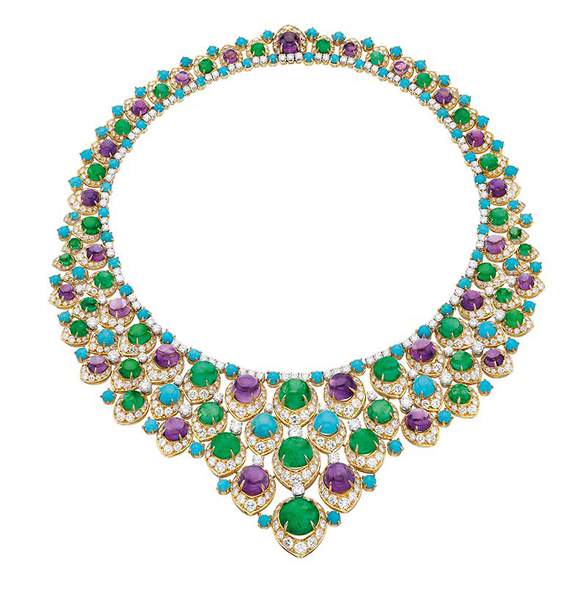 Over the years, countless A-List celebrities have worn the Italian jeweler's pieces such as Sophia Loren and Ingrid Bergman. In particular, Hollywood Royalty Elizabeth Taylor's devotion to Bulgari helped facilitate in launching the company's international reputation.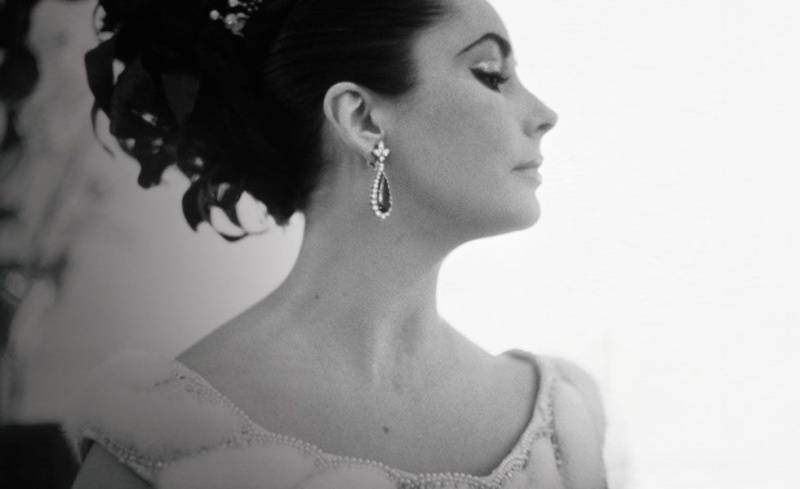 The de Young Museum is extremely fortunate to have some of Taylor's astonishing items from her personal collection on display.  On display at the exhibit are highlighted pieces from Wilsey and society queen Denise Hale's personal collections.
There are special presentations at the de Young Museum available to the public through the duration of the exhibit.  Such presentations include Bulgari in the Movies on October 4th and Live Dolce Vita Presentation, on November 15th.
Like Haute Living San Francisco? Join our Facebook page or follow us on Twitter @HauteLivingSF. Want Haute Living San Francisco delivered to your inbox once a week? Sing up for our newsletter.