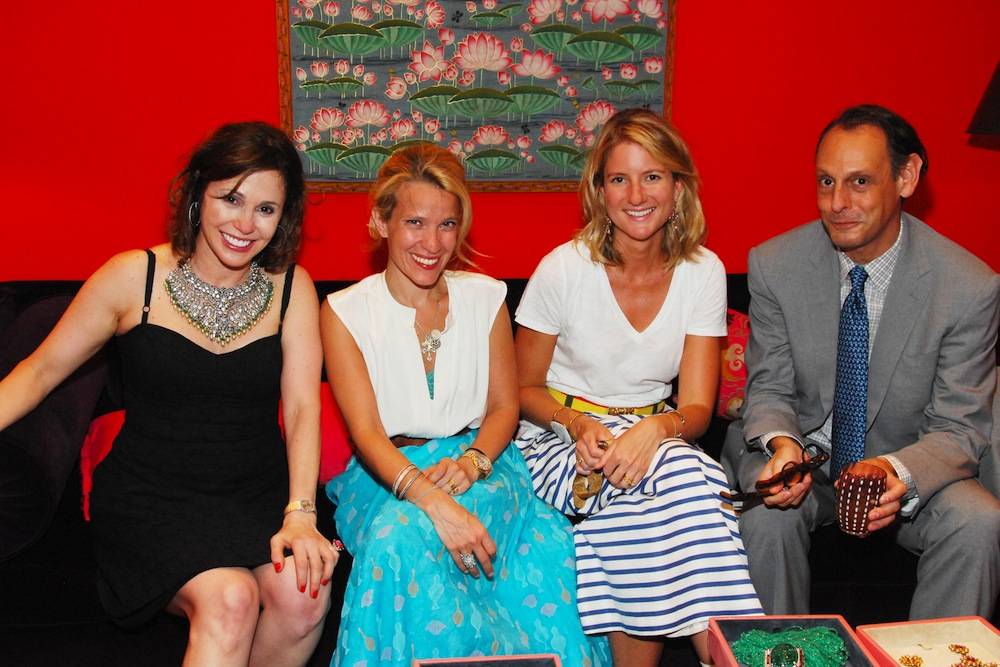 This week the Freer Sackler Galleries at the Smithsonian Institution hosted a tea and champagne reception to celebrate the new exhibition Experience Yoga: The Art of Transformation. Tiffany Dubin, Ann Nitze, Susan Pillsbury and Sana Sabbagh helped the Institution host the event at the private salon of New York City's Gem Palace.
It was a glittering afternoon among friends with some of the world's most dazzling jewels in anticipation of the Freer Sackler Galleries Gala, Some Enchanted Evening which will be held on October 17 at The Arthur M. Sackler Gallery Smithsonian Institution in Washington, D.C. Alec Baldwin and wife Hilaria Thomas are the Gala's Honorary Co-Chairs. Guests included Laurie Tisch, Kathleen B. Hearst, Jane Stanton Hitchcock, Noreen Buckfire, Christophe de Menil, Alina Morini, Marjorie Reed Gordon, Marife Hernandez, Lily Hoagland, Marianna Kaufman, Siddharth Kaliwal, Karen Klopp, Patricia Kluge, Keesha Johnson, Lisa Miller, Jana Pasquel de Shapiro, Katharine Rayner, Jane Richards, Elizabeth Farran Tozer and Katy Zeigler.
Experience Yoga: The Art of Transformation is the world's first exhibition focusing on the visual culture of this global phenomenon. Through masterpieces of Indian sculpture and painting, explore yoga's means of transforming body and consciousness, its philosophical foundations, and the roles that yogis played in society. Celebrating India's great contributions to world culture, the exhibition highlights include three monumental stone yoginis from a tenth-century Hindu temple; ten folios from the first illustrated manuscript of asanas (yogic postures) made for a Mughal emperor in 1602; and the first movie produced about India: Thomas Edison's Hindoo Fakir (1906).
The exhibition will be on display at the Freer Sackler Galleries of The Smithsonian Institution from October 19 to January 26. Admission is free. For more information please visit the Smithsonian website.