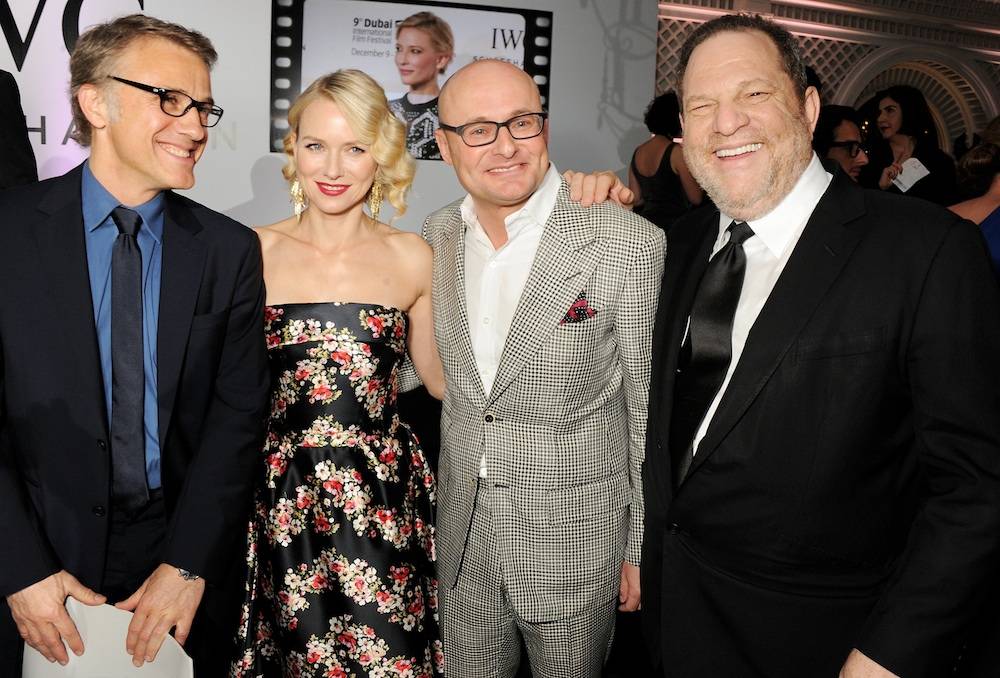 Luxury watchmaker IWC Schaffhausen hosted a glamorous event this week at the Cannes International Film Festival. Naomi Watts, Christoph Waltz, Harvey Weinstein, Karolina Kurkova and F1 driver Lewis Hamilton joined the manufacture at their "For the Love of Cinema" dinner at the famous Hotel du Cap-Eden-Roc on May 19.
Over 200 guests gathered for the event, where Hollywood screenwriter Alan Trustman (celebrated for his work on the films The Thomas Crown Affair, Bullitt and They Call Me Mister Tibbs!) was given the IWC Filmmaker Award. "Alan Trustman has made his name with intelligent, subtly ironic dialogues and the complexity of his scripts," IWC CEO Georges Kern told us. "It's an enormous honour for us to present him with the IWC Filmmaker Award." In addition to the award, Trustman also received a Portuguese Chronograph Classic (Ref. 3904) engraved with the words "For the Love of Cinema" in commemoration of his notable achievements. The band Jamiroquai closed out the evening with a private concert at the event's after-party, attended by about 500 more guests.
Pictured above is Academy Award-winning actor Christoph Waltz, actress Naomi Watts, IWC CEO George Kern, and mega-producer Harvey Weinstein. Photos courtesy IWC.