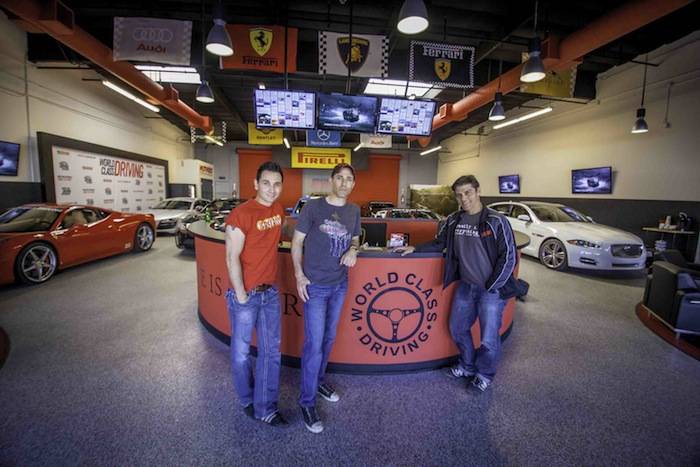 Two things that defined the 1960s — Frankie Valli and the muscle cars — were brought to the 21st century when the Las Vegas cast of "Jersey Boys" got behind the wheel of the American Muscle Car Driving Experience on Thursday.
Cast members Travis Cloer, Jeff Leibow and Deven May went to World Class Driving to experience the country's first open-road muscle car adventure where they drove America's most powerful hotrods — a 2013 Shelby GT500 and a 2013 Corvette Z06 — in a 50-mile, adrenaline-pumping excursion through Red Rock Canyon. They were thrilled when World Class Driving surprised them with the opportunity to drive a selection of its exotic car fleet as well including a Ferrari 458 and a Jaguar XKRS among others.
At various checkpoints throughout the experience, the cast met each other with high fives and lively debate of which car was sicker than the rest. While May grew fond of the smooth ride of the Audi R8 V10, Leibow and Cloer could not get enough of the beastly 662 horsepower Shelby GT 500.
The cast took photos with their dream cars throughout the ride and gave "rock on" hand symbols to envious onlookers on the road. At the end of the drive, the cast hung out at World Class Driving's Dream Garage as they reflected on their experiences and received a picture-in-picture video of the most thrilling parts of their ride.