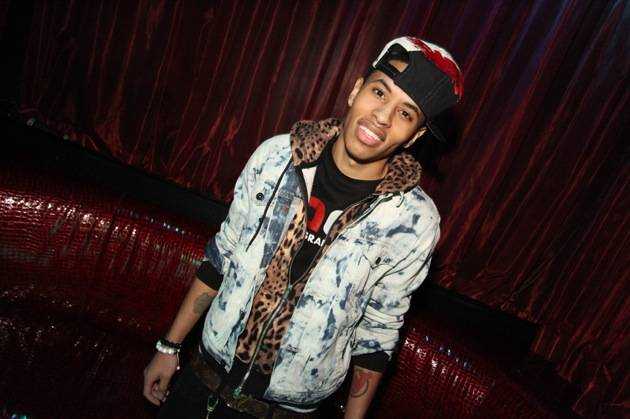 LAX Nightclub located inside the Luxor welcomed the youthful, hip-hop rapper Driicky Graham for a special live performance on Wednesday night. Arriving at the nightclub just before 1:30 a.m., he was blinged to the max and sported a Chicago Bulls cap. Taking his place on the main stage, the up-and-coming artist and his entourage took their place at their VIP table located next to the DJ booth. Before his performance, Graham took time to relax, popped a bottle of champagne and took in the energy of the packed room.
Nearing 2 a.m., Graham hopped on the mic and got the attention of the guests as he took center stage. The crowd cheered as he began his set with the popular hit "Dial Tone." The charismatic singer gave his admirers the ultimate mini-concert as he danced around the stage performing his chart-toppers "Faster" and "S.O.S. (Swagga on Sight)." During his performance, the humbled soloist took a moment to address the crowd saying, "I love you all and I appreciate your support."
Just before the singer brought his set to an end, Graham stripped down unveiling his specialty DriickyGraham.com T-shirt and had his fans on their feet, as he saved his best for last anthem "Snapbacks and Tattoos." The entire nightclub went crazy when he signaled to pause the song to do an impromptu freestyle dance to the bumping background bass. Graham ended his live performance by showing his appreciation to clubgoers one last time as the gracious rapper walked up to the DJ booth to thank resident DJ Wellman.
Graham welcomed fans to take photos with him at his VIP booth and he spent the rest of his evening celebrating with friends and his admirers.
Click on the photos below to enlarge.
Like Haute Living Las Vegas? Join our Facebook page or follow us on Twitter. Want Haute Living Las Vegas delivered to your in box once a week? Sign up for our newsletter.