Top 5 Nightclubs in The Hamptons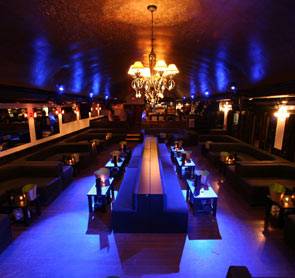 Check out Haute Living's picks for the top 5 hautest nightclubs in the Hamptons.
A Southampton staple for more than 20 years, 75 Main was recently revamped by new owner Zach Erdem. After sundown, the Italian restaurant—located right on the main strip with a perfect view—turns into one of the Hamptons hautest lounges. Boasting one of the most energetic dance floors in the Hamptons, the lounge is filled with lush seating and an expansive bar.
Elm, a multi-level club that nightlife veteran Mark Baker opened last May, occupies the former Polish Social House hall in Southampton. Upstairs features a restaurant, managed by the Koch brothers, and downstairs opens up into a 4,000-square-foot nightclub, complete with a gaming room with a pool table and space for live entertainment, such as burlesque dancers. Aimed at upscale professionals, Elm opened with the intent of bringing sexy back to the Hamptons. Mission accomplished.
Overlooking Georgica Pond is Georgica Restaurant, a celebrity haute spot in the Hamptons. The glitzy dining room boasts a modern American comfort food menu created by top chefs Robert Hesse and Seth Levine. As the sun sets, Georgica turns into an ultra-sleek lounge as a DJ spins and music industry giants make guest appearances.
The arched-roof dance hall of SL East features a massive VIP lounge and patio terrace, complete with private cabanas. The nightclub boasts the high-quality service and celebrity clientele its NYC counterpart, SL, is known for. SL East features stylish and ultra-chic décor, the perfect backdrop for appearances by world-renowned DJs and leading artists.
Celebrities such as Paris Hilton and Whitney Port flock to Southe Pointe, one of the hautest nightclubs in the Hamptons. The French Riveria-themed club features antique mirrors, crystal chandeliers, ornate Victorian fabrics and modern art. South Pointe unites A-listers as they enjoy house music leaders, such as Avicil, exceptional service and a swanky setting.