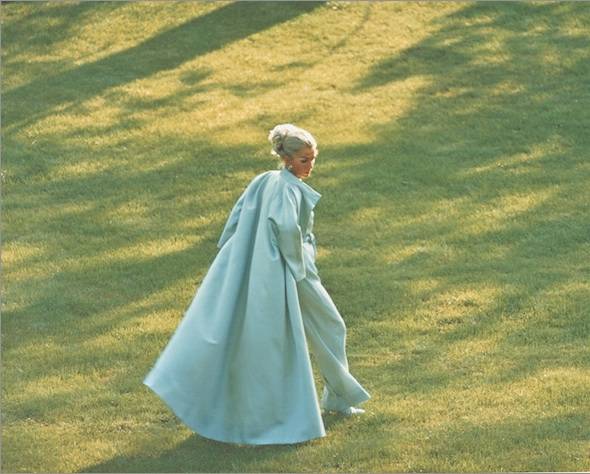 On Sunday, Feb. 27, the Phoenix Art Museum opens its exhibition "Fashion Independent: The Original Style of Ann Bonfoey Taylor," which displays the socialite and sportswoman's custom-made couture crafted by the likes of Hubert Givenchy, Charles James, Madame Gres, Cristobal Balenciaga, Mariano Fortuny and others.
Taylor (1910-2007) was certainly a "fashion independent," having worked with some of the most in-demand international designers of the 1940s, '50s and '60s to create a widely varying, yet still timeless and elegant, wardrobe that reflected both her daring personality and elite place in society.
In 2008, Taylor's family gifted her wardrobe to the Phoenix Art Museum in a gesture named by "Art and Antiques" magazine as one of the top 100 museum gifts of the year. And after more than two years of meticulous research and careful planning, the museum's curator of fashion design, Dennita Sewell, is proud to showcase Taylor's unique, forward-thinking style in a highly comprehensive exhibition.
The range of what's on display is as wide as were Taylor's interests. At times a risk-taking pilot, competitive tennis player, expert skiier, avid equestrian, fashion designer, model, and at all times, a turned-out woman of society, Taylor had a list of designers she enjoyed working with to ensure she had the appropriate attire for every one of her activities.
There's no specific pathway for museum's guests direction through the exhibition, but we recommend beginning with the photographs on the lefthand wall as you enter the gallery. Sewell took inspiration for this wall from a hallway filled with family photos in the Denver home Taylor shared with her husband, Vernon "Moose" Taylor Jr.
From there you can continue clockwise to take in more than 200 pieces and 60 full ensembles, including Taylor's fitted military jackets and hats (owing to her Huguenot heritage and love for the United Kingdom); equestrian attire — for Virginia foxhunting, English foxhunting and everyday Denver riding; vintage Louis Vuitton, Gucci and Hermes luggage; iconic Fortuny gowns; Givenchy cocktail dresses; Madame Gres masterpieces; atunning Balenciaga designs; and much more.
In the exhibition you'll also find Charles James jackets, boleros, skirts and, interestingly, dress forms which were stamped by the fashion house to identify them as representative of the "ideal average" feminine shape of the times. But the showstopper pieces here are Taylor's theater and evening dresses, as well as ball gowns designed by Charles James. Deceptively simple in style, they show a masterful command of fabrics and draping.
"Fashion Independent: The Original Style of Ann Bonfoey Taylor" will be on display in Steele Gallery at the Phoenix Art Museum Feb. 27 through May 22, and admission to the exhibition is included in the museum's general admission. For more details, visit the Phoenix Art Museum online here.
The Phoenix Art Museum is located at 1625 N. Central Ave. in Phoenix 602.257.1222
Like Haute Living Phoenix? Join our Facebook page or follow us on Twitter @HauteLivingAZ. Want Haute Living Phoenix delivered to your inbox once a week? Sign up for our newsletter.